Hello friends and fellow book lovers! I feel like Shanah picked this topic straight out of my brain because I love watching Booktube and I've been wanting to make a post so thank you Shanah 😉 I'm going to try to limit my list to 5 because I do watch a lot of Booktubers so let's get into it before I start rambling more.
If you're interested in participating in Top 5 Tuesday, all you have do is write up your post and pingback to one of Shanah's posts. Make sure you pingback to her posts and not just her blog so she can add you to the list.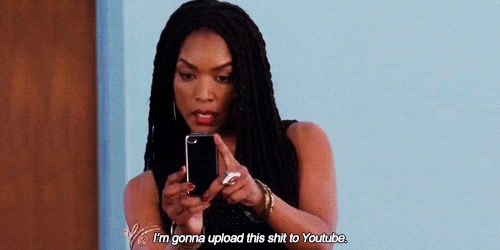 ---
6. BooksandLala
To be 100%, I didn't always love Lala's videos when I first started watching her but since then, something shifted. I really started to enjoy her videos even though our reading tastes aren't similar at all. I especially love her videos that are challenge-related including the one I featured above. Lala is always so creative and I always look forward to her uploads especially her vlogs which are usually pretty long.
Somehow, she keeps coming up with fun things to do and doesn't get stuck in a rut as far as I can tell.  I always eagerly anticipate what she's going to upload next plus she always dresses so dang cutely. That's just a little side-note, but I really do love Lala's videos so much.
5. ItsJaneLindsey
While Lala does a lot of expermential things, ItsJaneLindsey is one of my faves because she does a lot of "classic" Booktube things. She posts TBRs, wraps-ups, vlogs, and tags which are videos I really enjoy watching. Jane is one of my favorite Booktubers because she always has the best recommendations. Whether it be during her TBR, a book haul or a vlog, she either mentions a book I'm interested or gives me a new one to check out.
Jane also hosts Feminist Lit February which is one of my favorite things and I look forward to it every year. Plus she introduced me to Emma Mills so there's no way she wasn't going to make my list.
4. Chandler Ainsley
Somehow, Chandler is the perfect mix of both Jane and Lala's styles so I knew I had to feature her plus Lala's in her thumbnail so that's cool. Anyways, Chandler does a variety of different videos including vlogs, recommendations, experiments and most recently, she's been doing "I read 5 x books" videos. Those videos are probably my favorite of hers because it's so fun, watching her reactions to them along with finding out about new books and also hearing her thoughts on some hyped books.
I think Chandler is a great content creator because she has a little bit of something for everyone. She does the traditional booktube videos such as TBRs and wrap-ups but she also does experimental videos. She also talks a lot about romance which I love so yeah, Chandler has become one of my faves even though we aren't mutual on Twitter anymore lmao.
3. Meltotheany
Maybe I'm a little biased because I met Melanie as a blogger but I quickly became a fan of her Booktube channel, too. If you think she's warm and inviting on her blog, then you need to watch her videos. She's one of my favorite people to watch especially if I'm having a rough day because she's always so bright and sunny on camera.
As for her videos, Melanie does a lot of the typical Booktube stuff like TBRs, hauls and wrap-ups. However, my favorite videos of hers are her vlogs. It's fun getting to see a glimpse into her life especially when it comes to her reading. Watching her breakdown her reading and showing her reading journal is so fun. Even though I don't watch all of her videos since some are really long (Sorry Mel!), I really do just enjoy her and her presence.
2. Library of Alexa
I think I stumbled upon Alexa's channel when I was either watching Madalyn (Novel Ink) or the next Booktuber on my list. However, I'm really glad I did because I've basically been watching her videos non-stop since then. As far as styles go, Alexa does most of the "typical" Booktube things including hauls, TBRs, wrap-ups and some challenge videos.
What keeps me coming back is how Alexa does her TBRs. Most recently, she posted a video for her September TBR in which she incorporated all of her different TBRs into one single TBR. I thought it was a really fun concept and I'm excited to see how it works out for her. She might have started as a recommendation for another Booktuber but Alexa has become one of my favorite Booktubers.
1. ChelseaDolling Reads
I feel like I mention this all the time, but ChelseaDolling Reads is easily my all-time favorite Booktuber. I always look forward to her videos and I save them in my "Watch Later" to watch last. Watching her videos always makes me happy and it always seems like she's reading something I'd enjoy or talking about a book that I've heard about which is great.
Of course, she hosts the Contemporary-A-Thon which I participated in last month and is probably part of the reason why I mostly just read contemporary. She also loves smutty books and boybands like me so I relate to her. Chelsea's videos usually consist of the usual booktube stuff with a few series thrown in there like Reading my Rainbow, recommendations, and vlogs. Honestly, her videos just make me happy and she's just great ❤
---
Those are just some of my favorite Booktubers but I wanted to shout-out some other people I really love watching. 🙂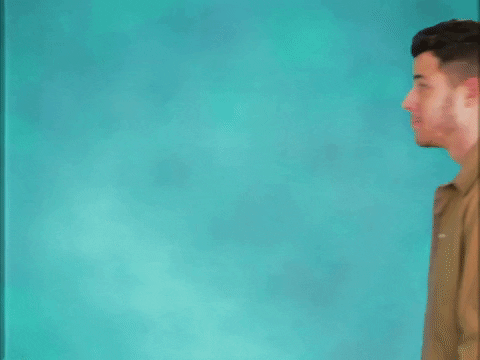 Find me on Twitter & Goodreads