Hello friends and fellow book lovers! This week's prompt is one that I've been excited about because it's a fun way to look back at the month and see what made everyone else happy. In terms of release, I decided to include some examples such as movies, TV shows or books. For me, I have a few things that have yet to be released but I know I'm going to give them a small shout-out and since it's the last prompt of the month, I'm going to include October's prompts, too.
BookishlyRebecca is now the host of the "My Favorite" meme, a weekly meme posted on Wednesday. Originally started by Maureen's Books, she agreed to let me take over.
As Maureen described it, "In this meme, we share every week something we love with each other. Because let's face it. The world can be a dark place and it's to share something positive. Each week I will post a new My Favorite.. post about one subject and I'll tell you all about it. And the best part? Everyone is welcome to join. The only thing you'll have to do is sign up on my weekly post, link back to this post and visit others."
At the end of each month, I'll post the prompts for the following month so be sure to check back then!
October Prompts
October 2nd: My Favorite…Halloween Candy
October 9th: My Favorite…Fall Tradition
October 16th: My Favorite…Netflix original
October 23rd: My Favorite…Scary Movie
October 30th: My Favorite…Book Cover of 2019
*I know that some of these are probably repeated from last year, but I wanted to make sure I threw in some spooky ones. 🙂
---
Before getting into my favorite September release, I figured that I'd give a few shout-outs to things that haven't come out that I'm bound to love. Of course, season 10 of Bob's Burgers premieres on the 29th so I'm looking forward to that. I'm also looking forward to the new season of The Masked Singer which premieres tonight. Plus Contemporary-A-Thon is going on right now which isn't technically a release but I was looking forward to it.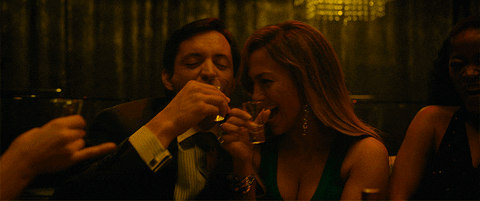 Moving to my actual answer, my favorite September release was Hustlers. I went to see Hustlers with my best friend Chelsea and it ended up being SO much more than I thought it would be. The film is about a group of strippers who drug men and rob them which doesn't sound that wonderful but trust me, it was. Plus this movie was just so much fun that I knew I had to pick it for my favorite September release!
---
What was your favorite September release? Do you plan on participating in any of the ~spooky~ October prompts? Be sure to let me know in the comments!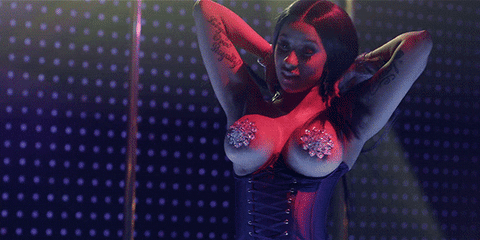 Find me on Twitter & Goodreads