Hello friends and fellow book lovers! I don't know if I've ever mentioned this but book recommendations are some of my favorite posts to write and read. I also love watching Booktube videos featuring recommendations because usually I end up finding a book that I'm excited about on the list or find a book that sounds interesting that I've never heard of so it's a win-win.
If you're interested in participating in Top 5 Tuesday, all you have do is write up your post and pingback to one of Shanah's posts. Make sure you pingback to her posts and not just her blog so she can add you to the list.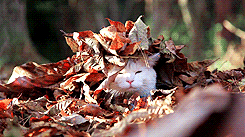 ---
5. The Charlotte Holmes series
When I was looking at Goodreads, this was the first thing that jumped out at me. Even though I started reading it in the summer, I think it's the perfect read for fall. If you don't know, it's a Sherlock and Watson retelling but it's gender-swapped. Thus far, I've read 3 of the 4 books in the series which I gave mixed reviews but I think they're perfect for fall.
Each book has a bit of eerieness to it and gives you a bit of a chill when you read it. The first two books, in particular, are a lot darker and would make for good books to read when you're sitting in the crisp fall air. Plus it's set in New England, making it a super atmospheric read so I'd recommend this one for fall.
4. The Truly Devious series
Keeping with the series trend, I'm featuring another mystery series and that's the Truly Devious series. Similar to the previous book, this is about a girl who wants to solve a cold case and it features a lot of true crime elements. Honestly, this book took me by surprise by how good it was and how quickly it got me invested in the story and these characters.
What makes this a great fall read is that it's a darker read and it truly takes you on a ride that you don't want to put down. This series is yet to be completed but it's a quick binge if you're snuggled up under a blanket or if you're just starting to dip your toe into the mystery genre. This is a great place to start as it's basically where I started.
3. The Stalking Jack the Ripper series
Coming in at the very middle of my list is another series but I swear it's the last one. If you've been a blogger or Booktuber for a while, then you'll know how hyped this series is and rightfully so. I picked up this series without even really thinking about it and ended up absolutely loving it. Plus it's one of my best blogging friends Ellyn's favorite series, too.
What makes this a great fall read is that it's dark and atmospheric as I mentioned with the first two. However, what separates this series from the others is that it isn't afraid to go the extra mile. Additionally, this book isn't just a "horror" but has an incredible romance, wonderful character development and a compelling plot that you won't want to stop reading. I could gush about this series forever but since I haven't read the last book yet, I'll save those thoughts for another time. 😉
2. The Radium Girls: The Dark Story of America's Shining Women
Oddly enough, all of the books I'm recommending aren't one that I've read in fall which is strange. To change it up a bit, I decided to feature a non-fiction book on my list and I decided to go with The Radium Girls. This is an incredibly chunky non-fiction book about the women who were infected by radium which resulted in them being poisoned by it and the ensuing trial for them to compensation.
This book read like a fiction book as it was super fast-paced, had a lot of great characters and basically kept me on my seat the entire time. Every time something good would happen, the women would fall 5 steps back. It was heartbreaking to read but ultimately rewarding by the end. I think it's a great fall read because it can be read over the course of a few days, will keep you guessing and make you want to snuggle up with a pumpkin spice latte and read all evening.
1. The Simple Wild
No list of mine would be complete without a romance book and the one I decided on was The Simple Wild. I actually read this book in November so not exactly fall but it still made me feel all warm and fuzzy. For me, fall reads are either about getting as creeped out as possible or feeling all warm inside.
This book is set in Alaska and features a hate-to-love romance between a girl who is trying to connect with her father and a pilot who works for him. It's so much more than a romance though as the book talks a lot about family, grief and realizing that life isn't just about one thing. Honestly, this book took me by surprise and I truly fell in love with it. Plus it's a love letter to Alaska which is just everything so it was an easy pick for a fall read.
---
Those are my picks for fall reads. I tried to come up with a unique list, but I think I sort of fell into the series trap and couldn't get out. Maybe this fall, I'll find a few new fall reads but we'll see 🙂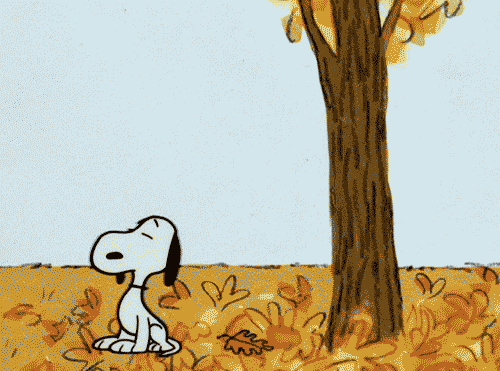 Find me on Twitter & Goodreads