Hello friends and fellow book lovers! Thank goodness that I'm actually sitting down to write this post and not typing it in a frenzy. I'm off work today and I'm able to concentrate and give this post the attention it deserves. This weeks prompt is especially awesome too as it talks about funny characters and I'm someone who really loves when a character is funny or is known for being fun so this prompt should be easy for me. 😛
If you're interested in participating in Top 5 Tuesday, all you have do is write up your post and pingback to one of Shanah's posts. Make sure you pingback to her posts and not just her blog so she can add you to the list.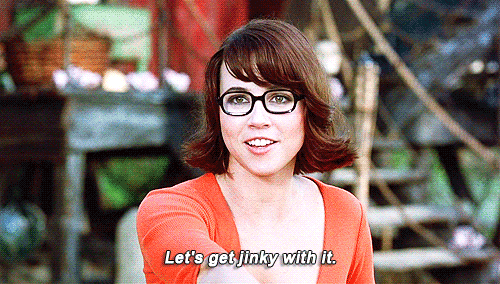 ---
5. Alexandra from The Governess Game
Earlier this year, I read The Governess Game by Tessa Dare and it was when I was dealing with some struggles. However, one thing that I remember vividly about this book was that the MC Alex was incredibly funny. I especially loved her banter with Chase, the duke who hires her as a governess. For some reason as soon as I saw this prompt, this book came to my mind and I knew I had to feature Alex on my list.
I'm super excited to read the next book that I might have to do an entire reread of the series in preparation. We'll see if that actually ends up happening, though.
4. Thorne from The Lunar Chronicles series
I can already feel Ellyn rolling her eyes because she was not a fan of Thorne but I loved him almost immediately. He's basically a dumb white boy and that's my brand. What I loved about Thorne was his ability to make a joke at the most inopportune times and it was still funny. He would make jokes about how much Cinder wanted to be with him or make jokes about other relationships. Hell, he would even make jokes about himself and I just couldn't get enough.
I'm sure other readers would find him annoying, but I was swept up by him. I guess that doesn't say a lot about me lol. Either way, Thorne was a must-have on my list.
3. Almost every character from Foolish Hearts
When I first saw this book, I thought that I'd immediately go with Gideon. He's the love interest and the cutest sweetest boy. He's also adorably hilarious and has his own little Gideon things that he does. The more I thought about it, the more I thought about how almost every single one of the characters is funny in their own way.
Claudia and Iris are both funny when it comes to their love of boybands. It's so relatable and is honestly how I feel about the Jonas Brothers most days. This book was funny but not in the traditional way and honestly, it's probably still my favorite book of all time. I just love it so much.
2. Kitty from the To All The Boys I've Loved Before series
As the list wraps up, I figured that I'd feature a classic YA character who is always funny and that's Kitty from the To All The Boys series. While it seems like she's toned down a little bit in the movie, Kitty made a lot of hilarious jokes about Lara Jean especially about her staying home alone. Additionally, Kitty just has some good wise-cracks in the books and I remember laughing out loud a couple of time when I was reading.
As I've mentioned before, I feel like it's time for me to do a reread of this series. I started it but have yet to finish but I definitely need to.
1. Jane from My Lady Jane
When I was coming up with this list, this book popped in my head before any of the other ones. That's no surprise as this book is one of the funniest I've ever read. I remember reading it and sitting in my bed, just laughing like crazy. Part of the reason was because of how Lady Janies wrote this but also part of the reason was because of Jane.
Jane is such a hilarious character and I loved watching how she reacted to everything happening about her. She got herself into some weird situations but managed to find the fun in almost all of them. It felt like she could leap right off the pages and be right in front of me. Of all the characters I've mentioned, Jane is arguably the funniest of the entire bunch.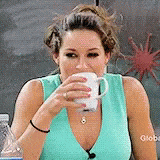 Find me on Twitter & Goodreads