Hello friends and fellow book lovers! This week's "My Favorite" topic is one that I thought of in a pinch and I have to say that I'm pretty excited about it. Technically, I played myself on this one. Lol anyways, I won't keep this intro very long because I know that I have a few shows that I want to talk about.
BookishlyRebecca is now the host of the "My Favorite" meme, a weekly meme posted on Wednesday. Originally started by Maureen's Books, she agreed to let me take over.
As Maureen described it, "In this meme, we share every week something we love with each other. Because let's face it. The world can be a dark place and it's to share something positive. Each week I will post a new My Favorite.. post about one subject and I'll tell you all about it. And the best part? Everyone is welcome to join. The only thing you'll have to do is sign up on my weekly post, link back to this post and visit others."
At the end of each month, I'll post the prompts for the following month so be sure to check back then!
---
When it comes to binging shows, I've watched A LOT of shows while I was bingeing them but my absolute favorite has to be Bob's Burgers. I'm sure that no one is surprised but I really do love that show and I love just randomly watching episodes. I've been trying to watch it from the beginning but I don't think I'm there just yet.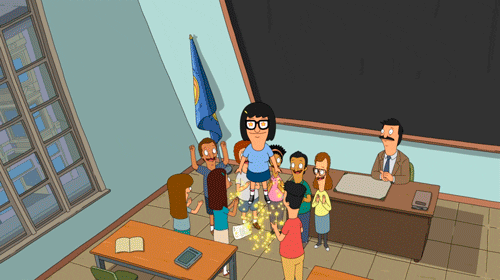 That isn't the only show I love to binge-watch, though. I also loved binge-watching Golden Girls and Big Mouth. Right now, I'm currently bingeing New Girl and I have to say that it's probably one of my new favorite shows. For some reason, I started watching it and then gave up…not sure why lmao but I love it now.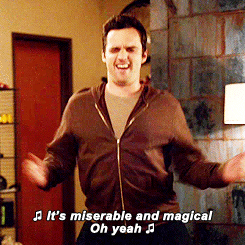 Find me on Twitter & Goodreads