Hello friends and fellow book lovers! Even though September is already underway, I knew I had to post a TBR. To be completely honest, I've already finished one book this month and I plan on starting another one. However, I knew I wanted to post a TBR even though it's going to be short since Contemporary-A-Thon is at the end of this month. I'll do a separate TBR for that. 🙂
Anways, I know that this is going to be a short TBR so let's get into it!
1. A Question of Holmes
As I mentioned in my Top 5 Tuesday post, this is the only book we have left in the series and I'm super HYPED to finish this series. We read the rest of the series in August so I'll be excited to see how it concludes. Personally, I have pretty high expectations since I really enjoyed the 3rd book. Then again, we'll see what Brittany Cavallaro decides to do 😛
2. The Wedding Party
A few books I have on hold at the library are finally coming off and the one I currently have out is The Wedding Party. I'll be honest that I have a bit of a love-hate relationship with Jasmine Guillory's books. So far, I disliked The Wedding Date and thought The Proposal was alright so I'm not sure how I'll feel about The Wedding Party. I'm crossing my fingers that this one will finally be the one for me, though.
3. Becoming the Dark Prince
The last book on my TBR is one that I've been putting off for absolutely no reason as I love this series. However, the conclusion of the Stalking Jack the Ripper series is coming out so I want to be finished with everything else including the novellas. Actually, this is the only thing I have left to read before Capturing the Devil so I really need to get on this and I think I have the perfect opportunity for it when I go to visit my friend next weekend.
---
This is a relatively short TBR but those are all the books I plan on reading in September not including Contemporary-A-Thon reads. I'm super excited about Contemporary-A-Thon and I can't wait to participate as I did in the last three rounds, I think.
Anyways, I'd love to know your thoughts if you've read any of these books! 😀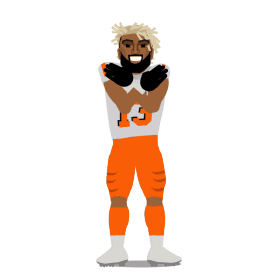 Find me on Twitter & Goodreads