Hello friends and fellow book lovers! In August, I wanted to only read books that I knew I would love. Unfortunately, the books weren't in my favor. That being said, I did read 12 books and had 1 DNF so not bad. Overall, it was a pretty good month and I'm hoping that September ends up being as successful as August was.
With my intro out of the way, let's get into the book I DNFed first and 12 books that I actually finished. 🙂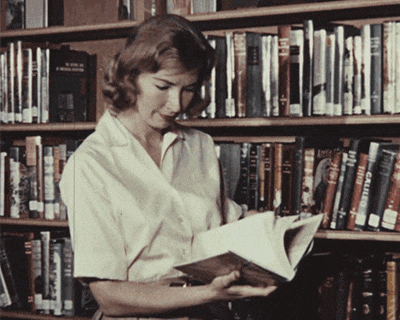 ---
1. The Perfect Date
Since I mentioned my DNF, I figured I'd talk about it first. The book I DNFed this month was The Perfect Date. This book is just a hot mess in every single way. The writing wasn't good. The characters were unlikeable and nothing about it made sense. I don't think I even got 25% in before I decided to DNF it. I'll gladly be donating or reselling this book.
2. So Right (Sugar Baby #2)
On my TBR post, I mentioned that I wanted to finish the Sugar Baby series so the first book I read was So Right. This is the second book in the series and I enjoyed it almost as much as the first book. It followed the same characters and I loved watching their relationship progress throughout the novel. Plus this book featured the love interest buying a basketball team so I was sold from the start. 4/5 stars. 
3. So For Real (Sugar Baby #3)
Unfortunately, I really hated the conclusion to this series. As much as I loved the build-up, the payoff just wasn't for me. I don't want to give any spoilers, but this book featured a trope that I really can't stand. Personally, I think it's a lazy plot device and I wish the book would have taken a different route. Regardless, it was easily my least favorite read of the series. 3/5 stars.
4. Fix Her Up (Hot & Hammered #1)
Keeping with the romance trend, I finally read Fix Her Up by Tessa Bailey and friends, the hype is SO REAL. This book featured so many things I love including a retired athlete as the love interest, amazing female friendship, unique family dynamic and loads of smut. At times, I even had to put this book down because it was filthy. Nevertheless, I really loved the relationship between Georgie and Travis, especially how supportive they were of each other. Some things felt a little far-fetched but this book was just SO dang good. 5/5 stars.
5. The Unhoneymooners
I feel like everyone was reading this book at the beginning of the year and I finally got to it. This was probably my 3rd favorite read of the month and that's saying something because I read a lot of amazing romance books. Of course, it's by Christina Lauren so it was a must-buy for me. This is a hate-to-love romance with fake-dating and a midsize main character (like me!) so basically, it was everything I wanted.
What I didn't love was the conflict towards the end of the book. It felt like our MC was being beaten down for no reason and I wish they would have taken a different route. Otherwise, The Unhoneymooners is another solid story by CL. 4/5 stars.
6. A Study in Charlotte (Charlotte Holmes #1)
I buddy-read this with Jenna and we did a special review for it. Be sure to check that out if you want to see my thoughts!
7. Ghosted in L.A. #1
In August, I read one comic book on Hoopla and that was Ghosted in L.A. This series follows a girl who moves into a new place that's haunted by ghosts. In this first issue, we learn that she's been broken up with and that she moves into this haunted room. Nothing much else happened but I really enjoyed the art style. 4/5 stars.
8. New Moon (Twilight #2)
As I've previously mentioned, Ellyn and I are buddy-reading the Twilight series together…well re-reading for both of us and our first buddy-read of them. I remember reading this book when I was younger and immediately becoming Team Jacob. That sentiment still holds true because I fucking loved Jacob in this book and that's basically all I loved. I did appreciate Bella's theatrics though as it felt very true-to-life especially with how I felt about my breakup. 3/5 stars.
9. There's Something about Sweetie
When I first started my blog, I read When Dimple Met Rishi and LOVED it so there was no way I was going to miss There's Something About Sweetie. This book follows Sweetie and her relationship with Ashish who is Rishi's brother. This book had the same charm as its predecessor but I wish that it was more of Sweetie's story rather than a romance. I did enjoy Sweetie and Ash but Sweetie was clearly the stronger character and she deserved to be in the spotlight alone. 4/5 stars.
10. Maybe This Time
I have a love-hate relationship with Kasie West's books. Thankfully, Maybe This Time was a major hit for me. This book follows a girl who works as a florist and the nine events she works at with her best friend and a new guy in town. Normally, I think Kasie West's books are a little childish but this one was sweet, funny and cute. I know this might not be for everyone but I think this book was the perfect summer read. 4/5 stars.
11. The Last of August (Charlotte Holmes #2)
As I didn't love the first book, I was nervous to read this and rightfully so as I didn't really enjoy this book. I can't give away many details as it is a sequel but I found it to be a lot more confusing than the first book. I couldn't really follow what was happening and I still don't understand why the ending had to happen. It just made so sad and I wish Brittany Cavallaro had gone a different route. 3/5 stars.
12. The Right Swipe (Modern Love #1) by Alisha Rai
This was the Dragons and Tea book club pick for August and oh my goodness, I'm so happy that I read it with them. This book follows Rhi who created her own dating app and the reunion she has with the guy who ghosted her. That might seem like a basic premise but oh my god did I love this book. It had so much depth and focused on a lot of topics that most romance books don't even touch.
Most notably, it featured a retired NFL player as the love interest and I was basically ready to give it 5-stars immediately. I never knew that was a trope that I loved but apparently, it is. Either way, this might end up being my favorite book of the year but we'll see. 5/5 stars.
13. The Case for Jamie (Charlotte Holmes #3)
On the very last day of August, I finished The Case for Jamie in two sittings and honestly, it's my favorite book of the series so far. This book managed to untangle all the webs of the first two books and featured 2 incredible plot twists that I couldn't believe. I especially liked the circumstances our two MCs found themselves in and I think it really helped the pace of the story. As good as it was, I just didn't feel like it packed as much of a punch so I gave it 4/5 stars.
---
Those are the 12 books I read and 1 that I DNFed. Honestly, I'm pretty happy with how my reading month went especially since I read a ton of great romances. August was such a wonderful month for me in general so I hope the same is true for September. If not, then the year's almost over 😛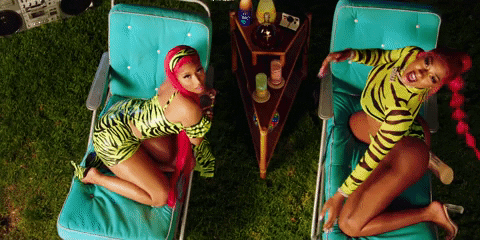 Find me on Twitter & Goodreads