Hello friends and fellow book lovers! I will admit that last week, I struggled with the topic that Shanah chose. However, this week is more my speed. I have a lot of books that I love that I rarely talk about. I don't want to make this intro too wordy so let's get into my picks. 🙂
If you're interested in participating in Top 5 Tuesday, all you have do is write up your post and pingback to one of Shanah's posts. Make sure you pingback to her posts and not just her blog so she can add you to the list.
---
5. How It Feels To Fly
The first book to make my list is one that I always forget about. I read this book back in 2017 when I first started getting back into reading. I stumbled upon it by accident and I'm so happy that I picked it up. If you didn't know, this book follows Samantha, a dancer who goes to a treatment summer camp. The twist is that it centers around all different athletes who are dealing with mental illness, eating disorders, drinking problems, and other issues.
What I really enjoyed about this book was the representation. Everything about it felt so authentic and some of the scenes even made me anxious. I know some people didn't love the ending but I found it to super realistic and that it made the story more well-rounded.
4. Everything Leads To You
Another book that I rarely talk about anymore is Everything Leads To You by Nina LaCour. When I first started my blog, I raved SO much about Nina LaCour and then I just fell off the bandwagon. However, I do plan on reading more of her backlist as long as my library has her books. I don't even have a reason to give why I don't talk about this book more which is sad.
This book is set in Hollywood if I'm remembering right and it follows a girl who finds a letter and delivers it to the recipient and the events that ensue because of it. Like almost every other Nina LaCour, this does feature an f/f romance and it's more character-driven than plot-based. If I could describe this book, I'd definitely said it's a quiet contemporary.
3. Words In Deep Blue
Honestly, how have I forgotten about all these great books? I feel like there was SO much hype around this book and then it just went away. Words in Deep Blue is a book that I heard a lot of bloggers talking about so I decided to pick it up. While it wasn't a 5-star read, I did end up giving it 4-stars and consider it a severely underrated book.
This book follows multiple characters including Rachel, our MC and her ex-best friend Henry along with a few side plotlines featuring their siblings. Not to mention that this book features an independent bookstore possibly being sold so it's basically a must-read if you're a reader. Once again, this is another quiet contemporary with a larger focus on characters than plot.
2. Girl Against the Universe
These next two books are ones that I'm ashamed I haven't talked about more. Before getting to my #1 pick though, let's talk about Girl Against the Universe. I feel like this book had a lot of hype around it and then everyone just stopped talking about. Then again, I guess I did the same thing lmao.
This book follows Maguire, a girl who is dealing with the traumatic events of her past, coping with mental illness and juggling being a student-athlete. I loved this book so much when I read it. It's so rare to see sports and mental illness discussed in the same realm so to see it done so well, I don't even have words. This book is SO important and I wish more people were reading it!
1. The Nowhere Girls
The #1 book on my list is another one that I'm super embarrassed that I haven't talked about as much. I read this book back in January 2018 and haven't really talked about it since then. I'm not even sure why either because it's an incredibly powerful read and one that I didn't want to put down.
This book follows a group of girls who are sick of the bullshit at their high school and they decide to create a club called "The Nowhere Girls." This book is all about empowering women, using your voice and making a difference where you can. It's such a brutal yet lovely story including discussions of sexual assault, rape, and slut-shaming which I know everyone isn't comfortable with. Honestly, I love this book so much and I NEED to talk about it more!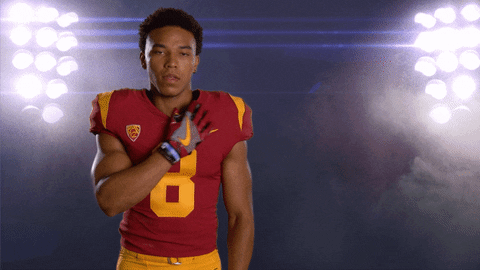 Find me on Twitter & Goodreads