Hello friends and fellow book lovers! I know that summer's almost over but I wanted to do a prompt that's connected to summer before it ends. Thus, I decided to create a prompt based on everyone's favorite summer drink. I'm pretty sure one of the prompts for Summer-A-Thon was to read while drinking your favorite summer drink so that's definitely a thing. 😛
BookishlyRebecca is now the host of the "My Favorite" meme, a weekly meme posted on Wednesday. Originally started by Maureen's Books, she agreed to let me take over.
As Maureen described it, "In this meme, we share every week something we love with each other. Because let's face it. The world can be a dark place and it's to share something positive. Each week I will post a new My Favorite.. post about one subject and I'll tell you all about it. And the best part? Everyone is welcome to join. The only thing you'll have to do is sign up on my weekly post, link back to this post and visit others."
At the end of each month, I'll post the prompts for the following month so be sure to check back then!
---
For my favorite summer drink, this one is pretty easy and that's Baja Mountain Dew. If you haven't noticed, I'm a HUGE Taco Bell fan so when they started reading Baja on its own, I always snatch it up. I know that it's an acquired taste that not everyone likes but I've been drinking it consistently for almost 4 months now lmao.
I know it's not healthy at all but I don't really care. I love the taste of it and that's really all that matters to me. I also love drinking iced tea and lemonade in the summer. Even though summer's almost over, I know I'll keep getting Baja mountain dew when I go to Taco Bell lmao.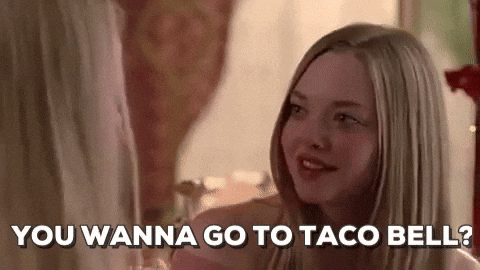 Find me on Twitter & Goodreads