Hello friends and fellow book lovers! I struggled coming up with a topic for this week so I decided to go with another summery one. This week, we're talking about our favorite summer memory. For me, this one was tough as I have a lot of great summer memories and some that used to be good but now feel sour.
Anyways, let's get into my answer.
BookishlyRebecca is now the host of the "My Favorite" meme, a weekly meme posted on Wednesday. Originally started by Maureen's Books, she agreed to let me take over.
As Maureen described it, "In this meme, we share every week something we love with each other. Because let's face it. The world can be a dark place and it's to share something positive. Each week I will post a new My Favorite.. post about one subject and I'll tell you all about it. And the best part? Everyone is welcome to join. The only thing you'll have to do is sign up on my weekly post, link back to this post and visit others."
At the end of each month, I'll post the prompts for the following month so be sure to check back then!
---
For me, my favorite summer memory has to be going to my Jonas Brothers concert back in 2008. I was 14 at the time and it was SO much fun. Honestly, I had such a blast considering that I went with my mom and my cousin. Maybe my mom didn't have fun lol but for me, it was a really amazing day.
It's hard to believe that over 10 years later, I'm returning back to the same stadium and seeing them for a second time. I never thought that I'd get to see them live again nor meet them. I'm happy to report that I'm going to be seeing them live and meeting them which is basically a dream come true 😛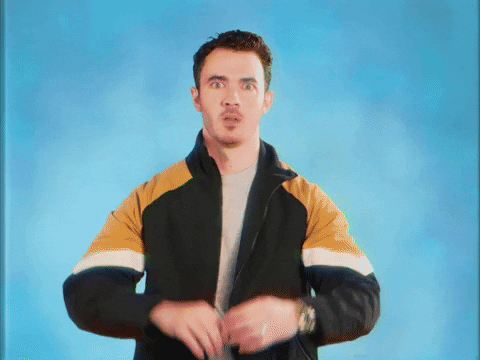 Find me on Twitter & Goodreads