Hello friends and fellow book lovers! For this week's prompt, I just went with a general topic because I know not everyone got to talk about their favorite release. Whether it be makeup, movies, TV or another book, I figured I'd include a general one. For me, I think I'm going to feature a book.
For August, I'm not going with a themed month but rather skipping around with random topics. Maybe I'll go back to the theme for September but we'll see 😛
BookishlyRebecca is now the host of the "My Favorite" meme, a weekly meme posted on Wednesday. Originally started by Maureen's Books, she agreed to let me take over.
As Maureen described it, "In this meme, we share every week something we love with each other. Because let's face it. The world can be a dark place and it's to share something positive. Each week I will post a new My Favorite.. post about one subject and I'll tell you all about it. And the best part? Everyone is welcome to join. The only thing you'll have to do is sign up on my weekly post, link back to this post and visit others."
At the end of each month, I'll post the prompts for the following month so be sure to check back then!
August Topics
7: My Favorite…Summer Memory
14: My Favorite…Birthday Gift
21: My Favorite…Summer Drink
28: My Favorite…School Subject
---
With the prompts out of the way, let's get into my favorite anticipated fall release. For the past weeks, I highlighted Bob's Burgers, The Addams Family , and The Right Swipe. All are going to be great but I'm going to highlight a book that I didn't feature in last week's post 🙂
My favorite anticipated fall release is The Play by Elle Kennedy. If you're reading this, you might be thinking um you haven't read the Briar U series yet? You'd be right but I'm going to buddy-read the entire series with Ellyn. I know they're sports romance and I really enjoyed The Deal by Elle Kennedy so I have high hopes. Overall, I think this is just going to be the start of how awesome fall is going to be for me. 🙂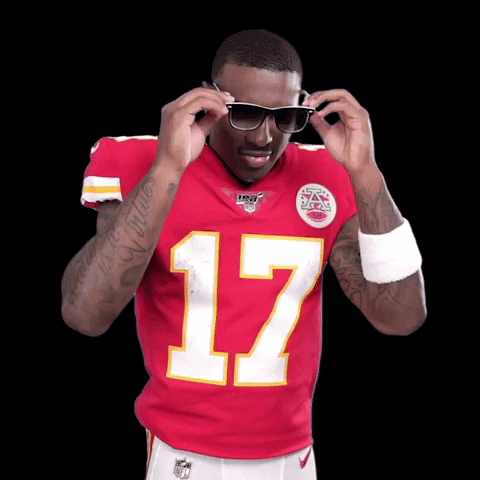 Find me on Twitter & Goodreads