Hello friends and fellow book lovers! I was struggling to come up with a post for today but I decided to go with something I've seen people on Booktube do. Since I have a Kindle, I'm going to tell you all the books I currently have on there excluding library books since I only have those for a short time.
I know this isn't anything new or exciting, but hopefully, it'll be something that someone will enjoy. I'm going to start with the books I acquired first and make my way to the books I acquired most recently last.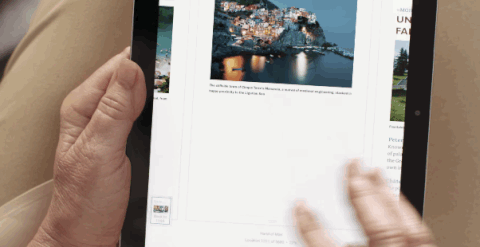 ---
First up is a series of Kennedy Ryan books so I'm going to get those 3 out of the way. 🙂
The first two books I bought for my Kindle were Grip and Flow by Kennedy Ryan. For some reason, they were free so I snatched them both up. This is one of my favorite romance series and is part of the reason why I got back into romance. I'd highly recommend them if you're looking for a musical or interracial romance.
Then I purchased Long Shot which is the start of her Hoops trilogy. This first book was one that I wasn't sold on at first but it grew on me. I honestly might give it a reread if I can stomach it. It might seem like a light-hearted basketball romance but this book is dark and is more of a survivor story.
Another book I purchased was Evidence of the Affair by Taylor Jenkins Reid. Last year, I was working on getting TJR's backlist read and I knew I had to buy this one. It's told in letters (which I love!) and it's also set in the '60s or '70s so it makes for a unique reading experience. I only wish this book had been shorter but it was such a different take on a tired trope.
These next two books were both free on Kindle so I had to "buy" them. The Deal is the start of an iconic new adult series by Elle Kennedy and as a first book, it wasn't too bad. I guess I thought it would be a bit more problematic but it ended up being a pretty decent read. It was a great choice for smutathon. 🙂
The second book was recommended by Lysette and that's The Boss by Abigail Barnette. I really enjoyed this one too even though the ending was kind of meh. I really enjoy boss-employee romances and this was a pretty good one. It was smutty and had an age gap so if you're looking for something new, it's still free!
This was another book I read for smutathon and that's Hate To Want You by Alisha Rai. I honestly didn't love this book but it did its job. It was a good hate-to-love second chance romance with so much angst. Plus it was also pretty smutty so I can't really complain as I got what I came for. As for the price, I think this was a Kindle Daily Deal so I got it $1.99!
The next two books I bought were courtesy of Ally from Ally Writes Things. During my breakup, she sent me an Amazon gift card (thank you again Ally <3). No surprise that I spent all of it on books lmao. Even though I haven't continued the series yet, I've been wanting to. I know that Kennedy Ryan has a new book coming out next year I think so I plan on finishing up the Hoops trilogy before then.
This was a book that I saw someone talking about Twitter so I decided to check it out and it's basically a HUGE bindup of 9 romantic comedies. None of them are connected but it's just a book for each of the authors mentioned on the cover. I can't say that I've read any of those authors so it's going to be a new experience for me. Plus it was free so I can't really complain.
When I was looking for new books on Kindle, I saw that these two were free so I decided to buy them. Honestly, I don't know anything about them besides the fact that they're romance books. I have read one book by Lauren Blakely and really enjoyed it so I'm excited to read another. I haven't read anything by Sarina Bowen but I've heard good things so fingers crossed.
In July, I buckled down and decided to read the second book in the Reluctant Royals series and the accompanying novellas. As per usual, I enjoyed all of them but I especially loved Can't Escape Love. It was nice to see Reggie get her time in the spotlight and watch her romance develop with Gus as the two were nerds at heart. I haven't read many books with disabled main characters so this was a nice change of pace, too.
This was another book that I paid $1.99 for, too. I don't know if I can tell but I'm pretty cheap when it comes to my Kindle books lmao.
I know what you're thinking but yes, we're finally at the end. The latest book I purchased on Kindle is Falling From Gravity by K.K. Allen. I heard Jess from Peace Love Books talk about this in her Kindle video so I decided to buy it. It's a prequel to a series that I think came out yesterday. All I know is that it's a basketball romance and I'm pretty much sold at that point lmao.
---
Those are all non-library books I currently have on my Kindle. It doesn't seem like much when I look at my Kindle but it's kind of a lot 😛
Quick question! How do you guys find out about Kindle book deals? I feel like I'm basically just searching aimlessly but I'd like to know if there's a good site that keeps track of it. Mostly, I'm just on the hunt for some good romance lmao. No surprise there but hopefully you all enjoyed this post.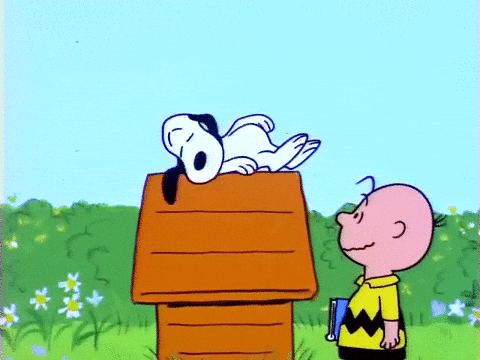 Find me on Twitter & Goodreads