Hello friends and fellow audiobook lovers! For my review this month, I decided to go with something a little bit different. Instead of focusing on one book, I'm going to focus on an entire series that I binge-read at the end of June and finished up in July. I haven't heard much talk about this series either so I figured it'd be a good way to get it some more attention.
I don't want to ramble too much so let's get into my spoiler-free reviews of the Wright Brothers series. 
Publisher: Warm Hues Publishing // Released: January 2016
When 26-year-old Reese accepts a position as a grad assistant, she has no idea an unpleasant encounter with a student will lead to the discovery of what she calls "the trifecta": fine, intellectual, and a little bit rude – three qualities she finds irresistible in a man. She has no intention of doing anything with that discovery – nothing long term, at least. But everybody knows what happens to best-laid plans.
Jason is a grown man. 28 years old, seasoned and scarred by his real-life experience in the world, he's at Blakewood State University to finish his degree and move on. The last thing he's interested in is the female population on campus… but sexy, infuriating Reese might be a notable exception.
This isn't a story of opposites attract.
More like counterparts clash.
Neither of them is afraid to do battle, and neither is willing to back down. Love and war, win or lose… somebody's gonna end up getting schooled.
---
I'm going to do this a bit differently than my normal reviews because I'm going to give each book a few paragraphs, rank my favorites and then a wrap-up. Considering that Getting Schooled was the start of the series, I think it was incredibly strong. I loved our main character Reese and her love interest, Jason.
As this was a hate-to-love romance, this book featured a decent amount of angst but it made for good chemistry. It was clear that these two were attracted to each other immediately and it was only a matter of time. This book did have some smutty scenes but nothing too x-rated if you aren't into smut.
Before moving onto the next one, I did listen to all of these on audio and they were narrated by the same pairing for each book. In this one, I think Sean Crisden and Adenrele Ojo did a great job of separating each character's voice and it felt like the heat was radiating off the page when they argued.
Overall, I found book 1 to be really enjoyable. The characters were fleshed out, the relationship was good and the book had a satisfying conclusion. 4/5 stars.
Publisher: Warm Hues Publishing // Released: April 2016
All Devyn wants – besides a tall, fine husband and eventually, a few babies to fulfill her "about to turn thirty, running out of time, cute black family" dreams – is to finish her yearlong internship at University Hospital. She's excited about the experience, eager to learn, glad to help wherever she can… it should be easy, right?
Well, it would be… if it weren't for arrogant, know-it-all, always-got-something-to-say Dr. Joseph Wright. Devyn can't stand him, and if his attitude is any indication, the feeling is mutual… or is it?
Joseph doesn't "do" doctors. Or nurses. Or patients. Or anybody else who has anything to do with the hospital, for that matter. University Hospital has infiltrated enough of his life, and the last thing he needs is a blurring of the lines between professional and private.
… until smart, sexy, sassy Nurse Devyn Echols comes along and stomps all over those lines.
When you're pulling doubles with the person you hate to want so bad… something is bound to ignite.
---
As much as I enjoyed the first book in the series, Pulling Doubles didn't work for me. I did enjoy the premise and that it was set in a hospital between a nurse and a doctor. It was a nice change of pace plus I enjoyed Devyn, Reese's best friend from book 1 and Joseph, Jason's brother.
This book had all the makings of being another great read. It was another hate-to-love with some angst, a dash of an alpha male and a bit of smut. What really killed this book for me was the ending. There was a major plot twist towards the end of the book and it made me lower my rating an entire star. I won't spoil anything but it's one of my least favorite romance tropes and in this book, it made no sense.
Once again, I think Crisden and Ojo did an amazing job. However, they don't really change their voices much when portraying different main characters. Maybe they didn't think that anyone would read them back-to-back to notice but it's something I couldn't stop thinking about. 3/5 stars.
Publisher: Warm Hues Publishing // Released: November 2016
Justin and Toni were friends. 
Besties, with a whole list of life rules developed over a friendship that started when they were kids. As long as they stuck to the rules, even when they blended a business relationship into the friendship, things went off without a hitch. 
But then one of them broke the rules – It was Justin. Justin broke the rules- and Toni has been mad about it ever since. 
She's spent the last several years traveling the globe to cultivate her business, but now she's back in town. Her only goals? Help her parents with "Mr. Bestseller's" signing at the store, help them pack up their house to sell, and get out of town without too much interaction with her former best friend. 
Mr. Bestseller has different goals. 
He broke the rules – no getting around that, and he's not trying to. His main goal now that Toni is finally home is to get her to hear him out… and get his friend back. 
Neither of them anticipated that the rift in their relationship would be the catalyst for seeing each other in a whole different light. But now that they do, they're wondering if it may be time to make some amendments to those rules. 
---
I don't want to spoil anything, but this book was my favorite of all three. While the previous books were following a budding relationship, this one followed a budding relationship as they're trying to repair their friendship after a betrayal.
Maybe it's because the characters are a little older, but I think this book fine-tuned any of the issues I had with the previous books. The characters were more well-developed and I think their relationship happened so organically. I loved Justin and Toni as characters but I especially loved how much history they had including their little nicknames, inside jokes and how easily they could talk to each other.
Of all of them, Bending the Rules felt incredibly mature while still having some smut and romance. That's not even mentioning that Justin's an author and Toni owns a publishing company so it was bound to be a great one. Once again, great narration from Crisden and Ojo as I really felt they embodied the characters this time.
Overall, Bending the Rules was an amazing romance book regardless of it being the last in the series. What held me back from giving it the full 5-star was that I wish it was longer. Honestly, I wish all of the books had been longer as they were all relatively short.
---
All of that being said, let's get into how I would rank the series.
Bending the Rules
Getting Schooled
Pulling Doubles
Honestly, I thought this series was great and it's super diverse. I know I didn't mention it before but every single character in the books is black. It was refreshing to see such diversity in a romance series and I wish more authors would take notes from Christina C. Jones. I've never read anything by Christina C. Jones but I'm curious to check out her backlist and I'm excited to listen to more of Ojo and Crisden. Their voices really meshed well together but I'm also looking forward to hearing their individual projects.
I highly recommend this series if you're looking for some diverse romance or if you want a quick audiobook to listen to. I borrowed all of mine from hoopla so I didn't even have to pay for them as it's part of my library.
I will say that I didn't really the novella because hoopla didn't have it. I might end up picking it up around Christmas because I know it's a holiday-themed novella. Either way, I really enjoyed this series and hope that I convinced someone to pick it up or at least, give it a look on Goodreads. 🙂
What are some of your favorite romance series? Any series you think I should get into? I'd love to know in the comments!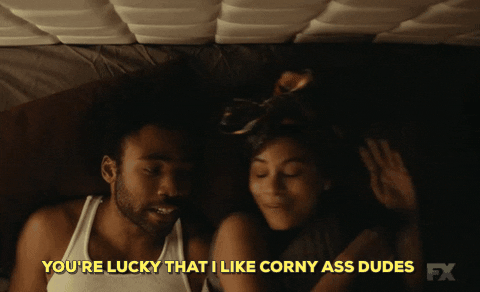 Find me on Twitter & Goodreads