Hello friends and fellow book lovers! For my Friday post this week, I decided to do a tag and this one seems really fun. I don't think much about my perfect book but I can think of a few that I consider almost perfect. Maybe I'm just picky but some books just aren't for me. Lmao
I was tagged to do this by Lauren from Twenty Seven Letters. I recently started following her and she's just great. I love her aesthetic and she always does a lot of really cool and unique book tags. I'd also like to thank Sofii for creating this tag. I've been following Sofii for ages and she's just wonderful. Please give these ladies both some love! ❤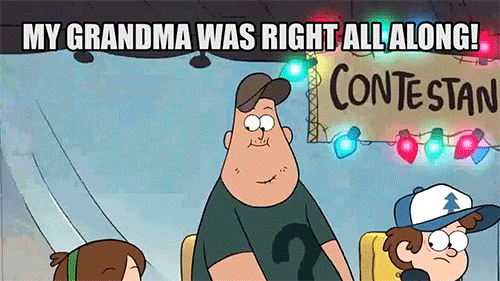 Rules:
Answer honestly, there are no wrong answers.
To make it just a little harder, you can't mention the same book twice
Have FUN!
Tag me if you decide to do it, I would love to see your answers.
Tag at least 5 people.
---
The perfect genre: What genre would your perfect book be? // Pick a book that represents that genre 
My perfect book would definitely be in the romance genre. I just got back into reading romance last year and I absolutely love it. I can't imagine why I ever stopped reading it tbh. Romance is a genre that I've always loved and I'm so happy that it's evolved since I began reading it as a teenager.
For me, my perfect romance book is Grip by Kennedy Ryan. While a bit far-fetched, this book does a great job of showcasing a healthy and loving relationship. I loved the natural chemistry between them and watching how organically their relationship unfolded. Plus it was sexy and smut is a major part of why I love a romance book. Lmao
The Perfect Setting: Because every story needs the perfect setting // Pick a book that takes place in a perfect place 
A book that has a perfect setting for me is The King Of Bourbon Street by Thea De Salle. I haven't ever been to New Orleans but this book paints such a vivid picture. It shows both the party side of New Orleans while also showing why it's a great place to live. I especially loved how they touched on Katrina and the effect it still has on the city. I can happily say that I loved the setting as much as I love the romance in this book.
The Perfect Main Character: Because every book needs that brave and amazing MC // Pick the perfect main character 
For me, the perfect main character would have to be Iris from Long Shot. Iris dealt with a lot during this book but still saw the light at the end of the tunnel. She did what she had to do for her daughter even though it might have cost her her life. She was brave and smart yet still sweet and charming despite her hardships. I loved watching her blossom as a character and seeing the positive effect her relationship with August had on her.
The Perfect Best Friend: Because we always love that character who supports our MC, no matter what. // Loyal and Supportive, pick a character that you think is the best friend ever
For this one, I'm picking Sloane from This Adventure Ends. This book is truly a story about friendship and I don't think there's a better friend than Sloane. She was willing to do anything for her friends even though they might not always appreciate it. I especially loved that she drove Vera to see her girlfriend when she was feeling sad. Even though her choices were sometimes questionable, Sloane is the kind of friend I'd want to have.
The Perfect Love Interest: Although not all stories need it, we all love a bit of romance. // Pick a character you think would be an amazing romantic partner 
Do I even need to explain this one? TK is easily my favorite love interest of 2019 and I still haven't found anyone who can beat him. While a few others come close, TK is my main man ❤
The Perfect Villian: Because even when sometime we hate them, we always need them. // Pick a character with the most sinister mind 
I think saying Levana has a sinister mind is a bit of understatement. I do admire the lengths she went to get what she wanted, though. In Fairiest especially, it was exciting yet also hard to read the things she did. I don't read many series, but the things she did prove she's one of the more sinister villains. Plus she's beautiful so that makes her 10x more sinister.
The Perfect Family: Our book wouldn't be the same without that unconditional support from the MC's family. // Pick a perfect bookish family 
I loved Quinn's family in Wild Blue Wonder. She has her parents, her siblings and her grandmother that all live with her. Even though most of the book focused on their dysfunction, I think that was an incredibly realistic element. All families go through things and it takes time to repair all wounds. I especially loved how everything wrapped up in the end for them.
Perfect Animal or Pet: Because we all need a good loyal companion. // Pick a pet or fantastic animal that you need to see on a book.
For me, this one was simple. I own a dachshund so any book that has a wiener dog on the cover, I'm basically obsessed with it. Geekerella has one on the cover so this was my first choice by far.
The Perfect Plot Twist: "Omg, how didn't I see it coming?" // Pick a book with the best plot twist 
The plot twist in this book was easily one of my favorites of the year. I was shocked when it happened and I still can't believe it. If you've read the book, then you know exactly what I'm talking about. By the end, I understood it but it was still shocking to see it happen.
Perfect Trope: Pick that trope you would add to your own book without thinking 
For me, the trope has to be friends-to-lovers. I've always enjoyed the friends-to-lovers trope when I read it in books and I think that would carry over into my writing. If I ever decided to write fiction, I'd probably write romance even though it's tough. Regardless, I'd still find a way to make it a friends-to-lovers romance. Lol
Perfect Cover: Because we all love a good, beautiful and artistic cover. // Pick a cover that you would easily put in your own book.
Even though I didn't love this book, I loved this cover. Of all her covers, it's probably my fave and one that I love looking at on my shelves. Maybe it's because it's so different but I can't help but love all the summery colors.
Perfect Ending: Because every great adventure has an ending. // Pick a book that has a perfect ending 
I'd be remiss not to mention the conclusion of The Lunar Chronicles. I'm not sure how I pictured this book would end but boy was I shocked. The ending of this was everything I hoped it would be. What makes a good ending for me is when almost everything gets wrapped up and our characters have grown by the end.
Winter had all of that and it managed to rid us of the villain without being over-the-top. I haven't read many YA series from the 2010s but the ending of Winter was basically everything I wanted.
---
Tag! You're It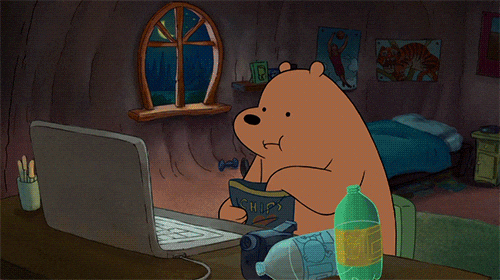 Find me on Twitter & Goodreads