Hello friends and fellow summer lovers! Welcome back to another wonderful month of "My Favorite" and this month, I changed it up. Some of the month is themed while the other is not. This first one is the one that doesn't go with the theme but since summer is here, I figured why not include it?
BookishlyRebecca is now the host of the "My Favorite" meme, a weekly meme posted on Wednesday. Originally started by Maureen's Books, she agreed to let me take over.
As Maureen described it, "In this meme, we share every week something we love with each other. Because let's face it. The world can be a dark place and it's to share something positive. Each week I will post a new My Favorite.. post about one subject and I'll tell you all about it. And the best part? Everyone is welcome to join. The only thing you'll have to do is sign up on my weekly post, link back to this post and visit others."
At the end of each month, I'll post the prompts for the following month so be sure to check back then!
---
This one is really easy for me. My favorite summer activity is swimming! My parents got a pool when I was young and ever since I've loved swimming. I'm pretty sure that we've had our pool for at least 15 years and it's still in great condition. That's probably why I always love getting bathing suits. Usually, I make up an excuse about how I have a pool so I have a reason 😛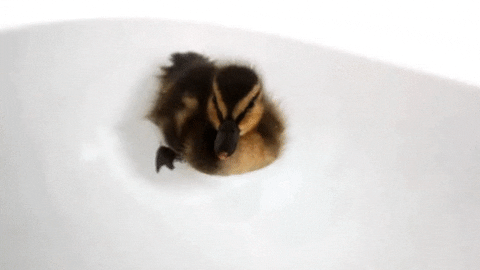 Another one of my favorite summer activities is reading. I remember when my library hosted a summer reading challenge. I couldn't wait to participate and it's something that I look back on with fondness. Mostly I was excited about the prospect of getting a new book at the end of the challenge but I'm sure everyone can relate.
What's your favorite summertime activity? I'd love to hear in the comments!
Find me on Twitter & Goodreads