Hello friends and fellow book lovers! Is this the point where I bow down to Shanah for being an absolute queen? Honestly, though, this is the coolest damn topic and one that I would've never thought of. Either way, I'm in a great mood and I can't wait to talk about some of my favorite books starting with the letters mentioned above.
If you're interested in participating in Top 5 Tuesday, all you have do is write up your post and pingback to one of Shanah's posts. Make sure you pingback to her posts and not just her blog so she can add you to the list.
---
A: After I Do 
When I was coming up with a title for this one, I didn't even think about this book. I was looking through Goodreads and I found this. I read this book last year and ended up giving it 4 stars. Since then, I've been thinking about rereading it especially since I've been dealing with my breakup.
What I love about this book is that it doesn't shy away from the ugly parts of marriage. A lot of romance novels usually gloss over the unglamorous parts of love. After I Do does the exact opposite and I really appreciate it for that.
B: Between The World and Me 
Going back into the depth of my reading, I stumbled upon this one. Between The World and Me is a letter that Coates wrote to his son. This book ended up feeling like much more than a letter, though. It felt like more of an autobiography, a love letter to black culture and a cautionary tale all wrapped into one.
This book always makes me think of my friend, Ally. We buddy-read this together and it's the first (and only) buddy read we've done. However, we do plan on tackling more of his work together. Either way, this book ended up being a lot better than I had anticipated.
C: Cinder
Considering that Ellyn and I's buddy read just concluded, I had to feature this book. I feel like I don't even need to explain this book. However, if you don't know, Cinder is the first book in the Lunar Chronicles series and it's a retelling of the Cinderella fairytale. I'm not even sure what compelled me to pick this book up, but I'm glad I did.
This is actually the only book of the series I didn't buddy read with Ellyn. I read this one first and then we decided to do our buddy read. Since I don't have much to say about this one, I figured I'd include that fun fact.
D: The Duchess Deal
I'm not including the in my list lmao but the book I'm choosing for D is The Duchess Deal by Tessa Dare. This is a historical romance book between a duke and a seamstress who wants to get paid for a wedding dress. Come to find out, the wedding is canceled so it's the aftermath of her trying to get paid and the shenanigans that happen with her and the duke.
Honestly, this book made me SO happy when I read it. This book was the one that made me fall in love with Tessa Dare. Since then, I've made it my personal mission to read the rest of her books, both new and old.
E: Everything's Trash, But It's Okay 
The last book on my list easily has the best title of them all. Everything's Trash, But It's Okay is Phoebe Robinson's second books of essays and this one was everything. Her essays talked about lots of different things including relationships, politics, figuring out a career and the struggles of trying to achieve your dream. What made it such an awesome read was that it was full of humor so it didn't feel too heavy.
What made me fall in love with this book was the fact that Phoebe Robinson narrates it herself. It's almost like you're sitting there, having a conversation with her. I've been over 6 months since I've read this but I still think about her narration. Easily one of my favorite audiobooks I've ever listened to.
---
I didn't think I'd make it, but I did it. I finished the first ABC-themed week of Top 5 Tuesday and I had a lot of fun, doing it. It was fun to look back at my Goodreads shelves and try to find a book that matched with each of the letters.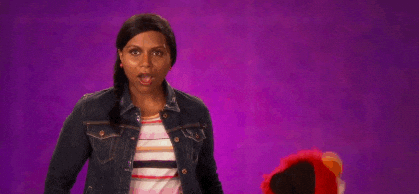 Find me on Twitter & Goodreads