Hello friends and fellow book lovers! I felt like I kind of had a down month in May and I was able to get myself back on my feet. Most of the credit for that goes to smutathon which I participated in early June. I did a separate wrap-up and review post for that so feel free to check that out.
All that being said, let's get into all of the non-smutathon books I read. If I'm remembering right, I read 9 other books so it's time to talk about what I thought and my ratings!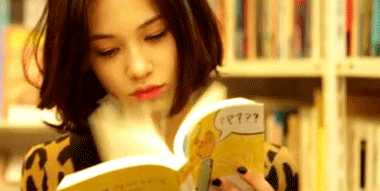 ---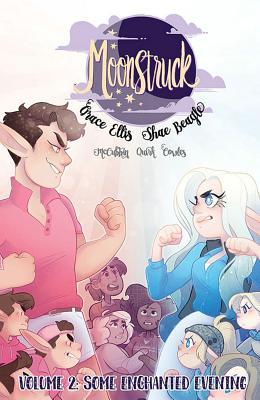 1. Moonstruck Volume 2: Some Enchanting Evening 
The first book I read in June was for pride month. Last year, I read volume 1 of Moonstruck and didn't particularly love it. It was alright, but volume 2 really improved upon the story for me. Personally, I found this one to be a little darker so it was more interesting to me. As per usual, the art style was amazing and for pride month, there is an f/f romance and an m/m romance. 4/5 stars.
2. Taproot
The second book I read was another graphic novel and that was Taproot. This book follows a guy who can talk to ghosts and the ensuing relationship he has with one. I really liked the art style of this and that it featured an m/m relationship. As for the plot, it was alright but I think more could have been done with it. Regardless, it was still a decent read. 4/5 stars.
3. With the Fire On High
I feel like I don't even need to go in-depth with this book. This is easily one of my favorite YA books I've read this year and cemented Elizabeth Acevedo as one of my must-read authors. This book follows a single teen mom, Emoni as she's raising her daughter, working, going to school and trying to pursue her dream of becoming a chef. The best way I can describe this book is lush. It was lush with its descriptions, the characters, and the settings.
It's been a long time since I've truly fallen in love with a YA book and With The Fire On High completely stole my heart. I already want to reread it and everything Elizabeth Acevdeo has written. This book was exactly what I needed after all that smut. 5/5 stars.
4. Red, White, and Royal Blue
When I heard booktube raving about this, I knew I had to read it. Thankfully, Jenna from Bookmark Your Thoughts did too so we buddy read it. I can confidently say that buddy-reading with Jenna made this book so much more enjoyable. Considering how organized she was, it felt like a breath of fresh air for how I normally read lmao.
As for the book, I didn't love it as much as everyone else did. I love the romance, the side characters and watching everything come together. What really irked me was how long the chapters were and at times, it felt like I was reading 10 pages when it was really only 2 or 3. Either way, this book was a fun and adorable m/m new adult if you're looking for some good new adult. 4/5 stars.
5. The Princess and The Fangirl
After reading Red, White, and Royal Blue, my hold on this book came off and boy was I underwhelmed. Even though I enjoyed Geekerella, The Princess and the Fangirl lacked all of its charm. While I thought the premise was interesting, this book just fell flat for me. It definitely had some potential but the execution was all wrong. One thing I did really enjoy was Jessica, one of the MCs who was a huge bitch and just didn't care which is honestly a MOOD. 3/5 stars.
6. Stars Above
I can confidently say that Ellyn and I have successfully finished our buddy-read of The Lunar Chronicles. This started at the beginning of the year and it only took us 6 months with our schedules. Not too bad if I say so myself 🙂
Stars Above is a collection of novellas set in the Lunar Chronicles universe and honestly, I felt really underwhelmed. Of all the stories, the only one I enjoyed was the last one which was set 2 years after Winter. Everything else felt like more a cash grab or were scenes that Marissa Meyer couldn't find a place for in the book it was set in. 2/5 stars.
7. You'd Be Mine
I put this book on hold at the library and was super excited about it. It's a love story between two young country music singers but it ended up being much more. This book talked about drugs, drinking, grief and dealing with fame. Maybe this is shallow, but I went into this book, thinking it was just a romance. For me, I wanted a sweet and light romance but You'd Be Mine was not that. If you like more heavy-handed contemporaries, this one might be for you, though. 2/5 stars.
8. Getting Schooled 
Usually, I don't read audiobooks on hoopla because it doesn't separate on the player by chapters. Since this was a short audiobook, I decided to give it a try. I'm really happy to say that I enjoyed this book much more than I thought. This is a romance between a black guy and a black girl who go to the same college. The best way I could describe it would be a hate-to-love.
I've never read two characters who had such passion. The tension between them was so well done and made the romance all the more satisfying. I've never read anything by Christina C. Jones before but I definitely plan on reading more. This was a major surprise for me and a romance I'd highly recommend. 4/5 stars.
9. Once Ghosted, Twice Shy
The last book I finished in June was another library book. I've had this book on hold forever and it finally came off. This book follows Prince Thesolo's assistant, Likotsi and the girl who ghosted her after a few days in New York. Even though it's a novella, it features timelines from the past and present before the two eventually meet in the middle.
Honestly, I really enjoyed this novella a lot. I especially loved how Alyssa Cole wrote their relationship and how natural everything felt. Overall, this book basically cemented how much I love the Reluctant Royals series and that Alyssa Cole is poised to be one of my favorite romance authors. 4/5 stars. 
---
I'm editing this post a little before midnight before it goes up today. Lmao, I guess better later than never but I wanted to include my last book.
What was your favorite book you read in June? Aside from my smutathon reads, my favorite was easy: With The Fire On High. That book was incredible and one that I haven't stopped thinking about since I read it. I did read a few other good books too so I can't really complain about my month.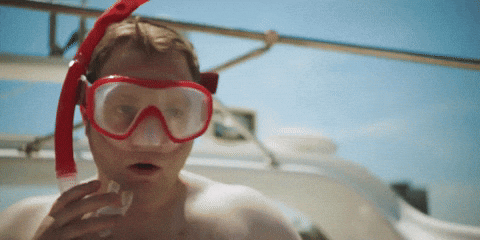 Find me on Twitter & Goodreads