Hello friends and fellow book lovers! I know June's almost over, but it's technically the halfway point of the year. Even though it's about to end, I wanted to get this tag in and I needed a post for today. I feel like I've been doing this tag for a year or two now and I always look forward to doing it.
Thank you so much to Ellyn for tagging me. ❤ She and I are the queens of buddy reads and she puts up with me spamming her Facebook messenger. Lmao, either way, she's great and has an amazing blog. Please check her out and tell her that I sent you 😛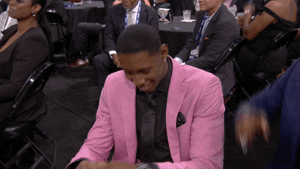 ---
1. Best Book You've Read So Far in 2019?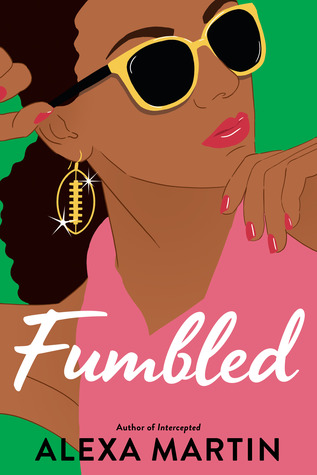 If you've seen any of my other tag posts, then you'll know how much I love this book. I really loved Alexa Martin's debut, Intercepted and it was one of my favorite books of last year. I was SUPER excited for Fumbled, its companion and this book improved upon everything. Mostly, I loved the romance even though the love interest was a turd at the start. Lmao, either way, this book is easily my favorite read of 2019.
2. Best Sequel of 2019 so far?
I haven't read many sequels this year, but one of the standouts for me was The Wicked King. For some reason, I waited forever to read this and I don't know why. Once I picked this book up, I couldn't put it down. If anything, it made me love the characters even more and want the final book in my hands immediately.
3. New Release You Haven't Read Yet, But Want to?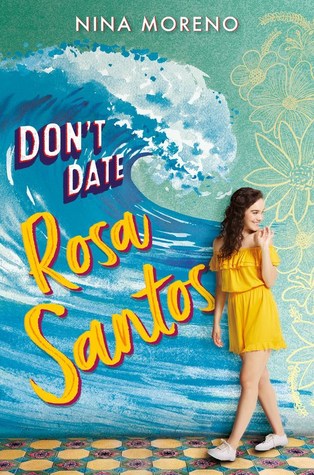 A book I've been hearing a lot about it is Don't Date Rosa Santos. I think it's a romance with some magical realism and I really enjoyed Summer of Salt so I'd love to give this one a try. That isn't the only book though as I'd really like to get to Natalie Tan's Book of Luck and Fortune, Ayesha At Last, Her Royal Highness and If I'm Being Honest. 
4. Most Anticipated Release of the Second Half of 2019?
Similar to Ellyn, I'm going to feature my top 3 anticipated releases.
I'd be remiss to not feature Blitzed at the top of my list. I've loved all of Alexa Martin's other books so this one is a HIGH priority. As for my other two, I have to go with Capturing the Devil because I love the Stalking Jack the Ripper series and I'm excited to see how it ends. Last but not least is The Queen of Nothing by Holly Black as that requires no explanation. Lol
5. Biggest Disappointment? 
As much as I love Emma Mills, Famous In A Small Town was a huge disappointment. This book lacked all of the charm her other books had. I thought the plot was far-fetched and that the plot twist was pretty lackluster. Overall, this book just ended up being something I couldn't mesh well with.
6. Biggest Surprise?
Easily my biggest surprise of the year was Kill The Boy Band. This book was everything I never knew I wanted. It was a book about fandom but with a dark twist and I couldn't help but be captivated by it. Considering how short it is, I didn't think much of it but this book shocked me with how funny yet relevant it was.
7. Favorite New Author?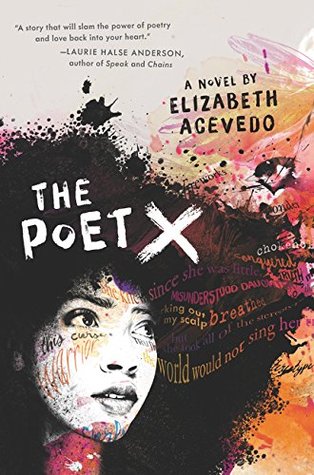 For this one, I'm going with a new-to-me author and that's Elizabeth Acevedo. I'm sure a lot of people are going to pick her. Regardless, I just love Elizabeth Acevedo's writing style and the plots she crafts but nothing lives up to her characters. She makes her characters so well-developed and it truly feels like they're real people. Coupled with how amazingly she reads her own work, Acevedo is a new auto-listen author for me 😛
8. Newest Fictional Crush?
Right now, I'd have to say Caleb from Misadventures of a Curvy Girl. It seems at first that he's going to be the stereotypical farm boy but he's so much more. He's sweet, caring, super sexy and loves taking care of his woman. NEED me a man like that lmao
9. Newest Favorite Character? 
Ledi from A Princess In Theory is easily one of my new favorite leading ladies in romance. She's smart, driven and doesn't put up with anyone's shit. She doesn't care if you like her as long as she's able to get her work done in peace. Plus she's a princess so it's basically mandatory that she's well-liked 😛
10. Book That Made You Cry?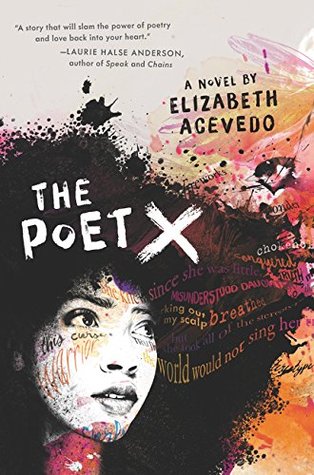 I have to admit that I did get a bit misty-eyed at the end of The Poet X. That book took me on a journey and it was worth the payoff. I couldn't help but feel so happy for Xiomara and also sad for her at the same time. Either way, this book is one that I'm still thinking about.
11. Book That Made You Happy?
So far this year, I've conquered a lot of Tessa Dare's books. The one that's made me happiest has to be The Governess Game. This book was romantic and sweet yet also intense and emotional. The overall feeling that I felt while I was reading was no doubt, happiness.
12. Favorite Book to Movie Adaptation You've Seen This Year?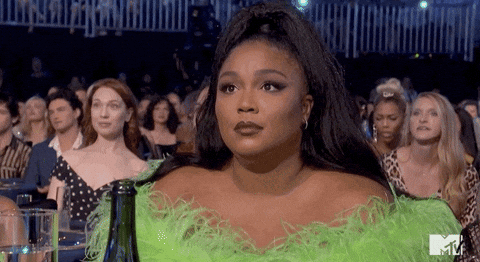 13. Favorite Review You've Written This Year?
Lol big surprise here but my favorite review was for Fumbled by Alexa Martin. I basically just gushed about this book for the whole review. It's also spoiler-free if you just want an idea of what the book is about. 🙂
14. Most Beautiful Book You Bought or Received So Far This Year?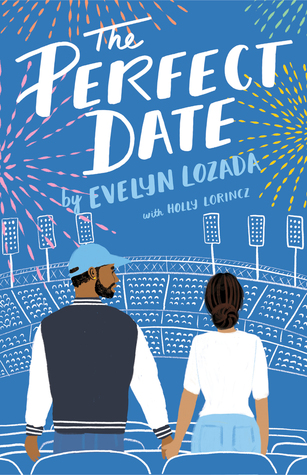 For some reason, the cover for The Perfect Date really stands out to me. I think it's such a pretty cover. In person, it's a really nice shade of blue and goes so well with the rest of my romance books.
15. What Books Do You Need to Read by the End of the Year?

Oh lord, where do I even start? I'll just go with my top 5.
Pride by Ibi Zoboi
Monday's Not Coming by Tiffany D. Jackson
A Heart In A Body In The World by Deb Caletti
A Very Large Expanse of Sea by Tahereh Mafi
Hook Shot by Kennedy Ryan
---
I'm feeling lazy so I'm not tagging anyone! If you want to do this tag, consider yourself tagged! ❤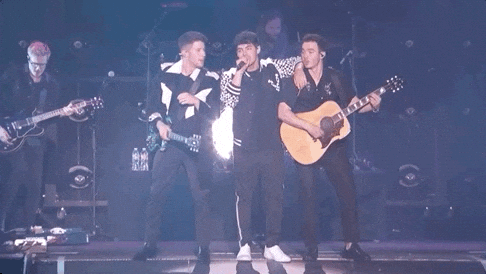 Find me on Twitter & Goodreads