Hello friends and fellow music lovers! It's hard to believe that June is almost over and that summer feels like it's a 1/3  of the way over. For me, I've mostly been working but I have a lot of fun things coming up in August. I don't want to get ahead of myself though so let's get into this week's "My Favorite" post and the July Prompts.
BookishlyRebecca is now the host of the "My Favorite" meme, a weekly meme posted on Wednesday. Originally started by Maureen's Books, she agreed to let me take over.
As Maureen described it, "In this meme, we share every week something we love with each other. Because let's face it. The world can be a dark place and it's to share something positive. Each week I will post a new My Favorite.. post about one subject and I'll tell you all about it. And the best part? Everyone is welcome to join. The only thing you'll have to do is sign up on my weekly post, link back to this post and visit others."
At the end of each month, I'll post the prompts for the following month so be sure to check back then!
July Topics:
3: My Favorite…Summer Activity
10: My Favorite…Anticipated Fall Movie Release
17: My Favorite…Anticipated Fall TV Release
24: My Favorite…Anticipated Fall Book Release
31: My Favorite…Anticipated Fall Release
Since summer is technical "halfway" over at this point, I decided to jump ahead into fall. Hopefully, that's alright with those who are participating. 🙂
---
My favorite summer playlist is a tough one because I automatically have to say Jonas Brothers. It's just a given with me considering that their new album has a lot of good summer songs like Sucker, Cool and Only Human. Their older albums have great summer songs such as Burnin Up, Paranoid and SOS. I'd be remiss to not mention those, of course.
Apart from the Jonas Brothers, my favorite summer playlist is mostly a lot of country songs and pop songs. Some of my favorites for this summer have to be Cake By The Ocean, I Don't Care, Runaway, Look What God Gave Her, No Such Thing and House Party.
What's your favorite summer playlist? I'd love to know in the comments!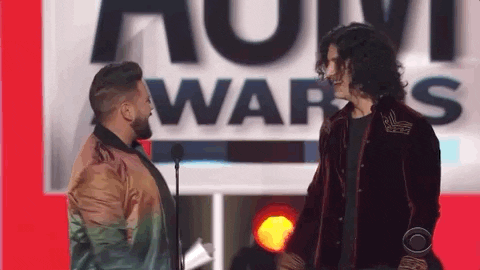 Find me on Twitter & Goodreads