Hello friends and fellow book lovers! This week's Top 5 Tuesday topic is one that took me a decent amount of time to think about. Instead of featuring 5 fantasy books I want to read, I figured I'd go with top 5 fantasy books I've read. As I've mentioned many times, I'm not a huge fantasy reader so this one is going to be a challenge but I'm up for it.
If you're interested in participating in Top 5 Tuesday, all you have do is write up your post and pingback to one of Shanah's posts. Make sure you pingback to her posts and not just her blog so she can add you to the list.
---
5. Taproot
This is a recent read for me and one I really enjoyed. It's a short graphic novel, but it follows a guy who can see and talk to ghosts. This book does a lot in its short page count including featuring an m/m romance. However, what I loved most about this was the art style. The colors somehow matched perfectly with every panel and I couldn't take my eyes off of it. This features ghosts and a fantastical relationship so I'm considering it fantasy. Lol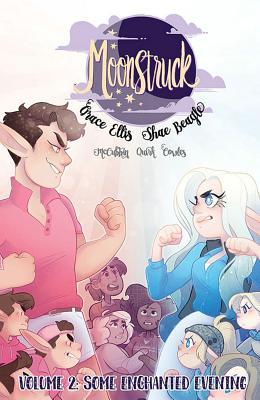 4. The Moonstruck series
Another recent read for me was volume 2 in the Moonstruck series. This book is kind of hard to describe but it's basically an f/f romance between two magical ladies and the shenanigans they get themselves into. This is another one with an amazing art style and one that I'd highly recommend if you're looking for another graphic novel series to start.
I really think that volume 2 upped the ante a lot more. While volume 1 was good, volume 2 felt a little bit darker. I really like the direction the series is going and I can't wait to pick up volume 3 when it comes out.
3. The Witches
Surprisingly, I just read this book last October. I know that Roald Dahl is a beloved children's author but I never read his book when I was younger. For Halloween last year, I decided to pick up this book and it was such a delight. This book follows a young boy and his grandmother as she teaches him about witches and the two try to take down the witches in their city.
I listened to this one on audio and I LOVED it so much. The narrator did such an awesome job with the voices. It really felt like I was listening to one of my parents tell me the story when I was younger. This was such an amazing audiobook that I'd highly recommend.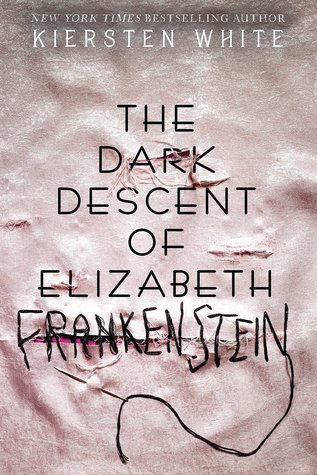 2. The Dark Descent of Elizabeth Frankenstein
The next to the last book on my list is one that I'm not sure is fantasy. Some people have it shelved as horror and others have it shelved as fantasy. For me, it's going to be both because I think this book does cross genres. It's a retelling of Frankenstein but told from the perspective of Elizabeth and this book was so interesting. While it wasn't one I see myself rereading, I really enjoyed it.
1. The Wicked King
As for the last book on my list, I'm going with The Wicked King. I'm sure this book is a surprise to no one as this is one of the few fantasy series I like. Even though I'm not a huge fae reader, this book captivated me. I couldn't put it down as soon as I started reading it. It was incredibly fast-paced, featured lots of action and brought to life some of the best Jude-Cardan scenes.
As someone who isn't a fantasy reader, I can confidently say that I love this series. I can't wait for Queen of Nothing to come out. While I probably won't preorder it, I'll end up buying it later. Either way, this series is great. Lol
---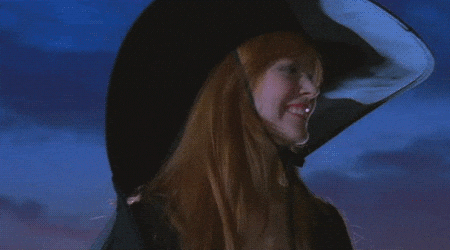 Find me on Twitter & Goodreads