Hello friends and fellow book lovers! Earlier this week, Smutathon came to end and I'm happy to say that I participated for the first time. I've watched a lot of my favorite booktubers all take part and I figured I would give it a try, too. With the entire point being to read sexy books, I was down immediately.
For this round, Lainey and Riley created a bingo board. I did get a bingo but I decided to read a few other books, too. If you want to look at my TBR, you can check it out but without further ado, let's get into the books I read and how I felt about them.
1. The Deal by Elle Kennedy
The first book I finished was The Deal by Elle Kennedy. This book is basically iconic in terms of the new adult genre. I've heard mixed reviews of it so I went into it pretty skeptical but I really enjoyed it. It's a hockey romance but it also has fake dating, sexy times and was generally a good book.
I can see why the reviews were mixed as it was definitely an early new adult book and one that is dated. I liked that the book didn't just focus on the smut but rather Kennedy gave the characters more substance although the ending felt a bit rushed. The Deal fulfilled the challenge of reading a new-to-you author. 4/5 stars
2. Hate To Want You by Alisha Rai
Of all the books I read, this one took the longest because I worked both the day I started it and the day I finished it. It's hard to shelf this as one thing since this book could be considered a hate-to-love, a second chance, and a forbidden romance. Regardless, this book delivered on the smut and similar to The Deal didn't skimp on the character development.
What held me back from loving this book was that everything felt so forced. By the end, the book just wrapped up WAY too easily. Even though I didn't love this book, I do want to continue on with the series. Hate To Want You fulfilled the challenge of reading a host's favorite romance. 3/5 stars
3. Kissing Tolstoy
When I was looking up short romance books, this one came up and I decided to give it a try. I've never read anything by Penny Reid but this book definitely turned me off. This is a professor-student romance but I just thought it was so pretentious. Both of the characters were completely pretentious and I didn't see the chemistry between them.
I really didn't enjoy it, but it was a fast-paced and quick read which is what I wanted. I am willing to give Penny Reid another try, though. Kissing Tolstoy fulfilled the challenge of finish a book in one day. 2/5 stars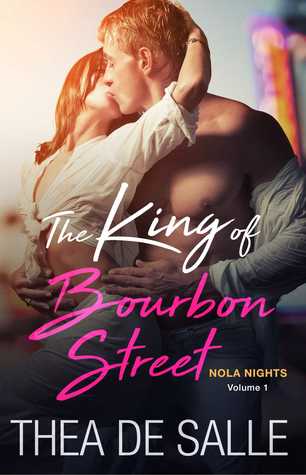 4. The King Of Bourbon Street
After I finished Kissing Tolstoy, I wanted to cleanse my palette so I decided to pick up The King Of Bourbon Street. This is an age-gap smutty romance set in New Orleans with a plus-size MC and a bi male love interest. I've heard a lot of booktubers talk about it and Scribd had it so it was perfect for me.
This book was super sexy with a great romance and really painted a lovely picture of New Orleans. The only issues I had with it was that it did seem a little insta-lovey and I didn't really enjoy the main conflict in the story. Other than that, I found this book really enjoyable and would easily count it among my favorite smutty romances. The King Of Bourbon Street fulfilled the challenge of reading a book out of your comfort zone. 4/5 stars
5. Out of Bounds
After finishing my two previous books in a day, I decided to go for another short one and found Out of Bounds. This is a short and smutty somewhat forbidden romance between an NFL quarterback and the team's lawyer. It was just one that I found on Scribd and decided to spend an afternoon, reading.
It was a fun one albeit rushed and I only wish it would have been a little longer. It was less than 200 pages but delivered on the smut which is the point of this read-a-thon so lmao. It just wasn't anything special, but I'd recommend if you want a smutty and short sports romance. Out of Bounds fulfilled the challenge of reading a forbidden romance. 3/5 stars
6. Misadventures Of A Curvy Girl
The last book I picked up for Smutathon was Misadventure of a Curvy Girl after I saw Chelsea gave it 4 stars. This book was honestly nothing like I expected and it ended up being a pretty pleasant surprise. On one side, this book is about Ireland learning to accept herself and her three-way relationship with Ben and Caleb.
Of all the books, this one was the most smutty and even had me blushing a little. This was another short one that felt a little bit rushed. Regardless, it was the perfect way to end Smutathon. Misadventures of A Curvy Girl fulfilled the challenge of reading a different worlds romance. 
---
Those are the 6 books I read for SmutaThon. I probably could've read more but I didn't want to push myself too much. 🙂 Either way, I'm happy considering that I only read 7 book last month and I read 6 books in this week alone.
Here's a small breakdown of my stats!
Books Read: 6
Favorite Book: The King Of Bourbon Street
Least Favorite Book: Kissing Tolstoy
Overall Rating: 3 stars
Did you participate in the Smutathon? I'd love to know what books you read and if you have any recommendations for the next round 🙂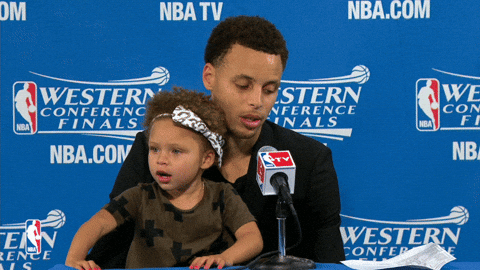 Find me on Twitter & Goodreads