Hello friends and fellow music lovers. I suppose I wasn't thinking this one through as the new Jonas Brothers album is already out. I've been anticipating that one for years and it's finally here. I'm writing this post the day before it comes out but I'm sure I'll have an entire post dedicated to it.
BookishlyRebecca is now the host of the "My Favorite" meme, a weekly meme posted on Wednesday. Originally started by Maureen's Books, she agreed to let me take over.
As Maureen described it, "In this meme, we share every week something we love with each other. Because let's face it. The world can be a dark place and it's to share something positive. Each week I will post a new My Favorite.. post about one subject and I'll tell you all about it. And the best part? Everyone is welcome to join. The only thing you'll have to do is sign up on my weekly post, link back to this post and visit others."
At the end of each month, I'll post the prompts for the following month so be sure to check back then!
---
Since I can't pick Happiness Begins, I'm going with another album that I'm VERY VERY excited for. If you've been following my blog for a while, you might be able to guess and I'm sure some of my followers/friends will agree with me.
My favorite anticipated music release is Ed Sheeran's No.6 Collaborations Project. I feel like a lot of people are excited about this because we don't know much about it. We've only heard "I Don't Care" and "Cross Me" which are great but completely different. Right now, those are the only two singles and both are amazing.
Basically, anything Ed Sheeran touches turns to gold. I'm excited to see who he decides to collaborate with and how he crosses genres. Aside from Happiness Begins, this album is easily my most anticipated release for the rest of the year!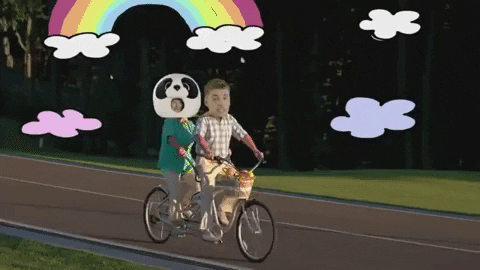 Find me on Twitter & Goodreads