Hello friends and fellow book lovers! Since Smut-A-Thon is starting pretty much as soon as June is, I wanted to get my wrap-up out a little early. On the first day of the Smut-A-Thon, you'll be seeing my TBR so be on the lookout for that. However, this post isn't about Smut-A-Thon but rather the books I read in May. 🙂
Unfortunately, I didn't reach my goals. I wanted to read at least 10 books but I ended up only reading 7. That's still better than last month when I only read 4 things so I'm not going to complain. That being said, let's get into the 7 books I read in May.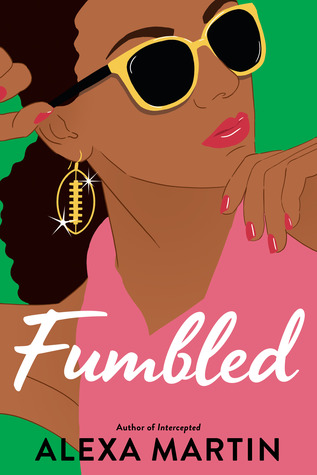 1. Fumbled 
The first book I read in May was Fumbled and easily the most anticipated read of the year. I wrote a review of this one if you want to know my full thoughts. 5/5 stars.
2. It Ended Badly: Thirteen of the Worst Breakups in History
Since I'm still dealing with my breakup, I figured this non-fiction read would be a good one and it was. If anything, it made me feel better about my own situation. Jennifer Wright did a good job of explaining everything about the breakup, what made it so horrible and then relating it back to modern days. It was just a fun and quick read. 4/5 stars.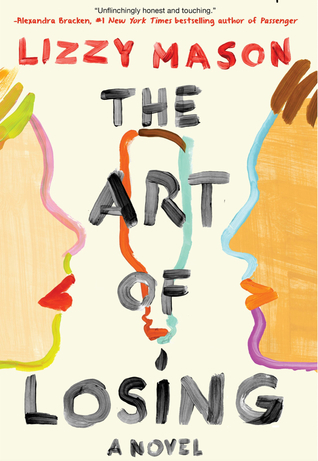 3. The Art Of Losing
I decided to put a hold on this at the library on a whim and it came off pretty quick. This book follows a girl who catches her sister kissing her boyfriend and the aftermath of what happens. This book was SO hard to read at times, but I think did a great job of showing the effects of addiction. It was also super quick as I read it all in one day. I think it's a super underrated read, too. 4/5 stars.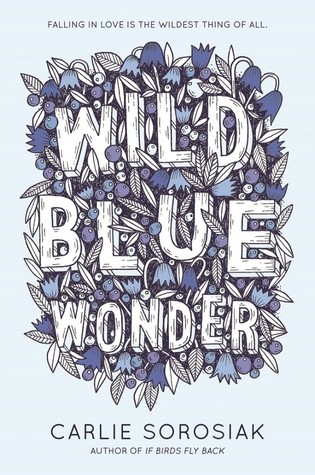 4. Wild Blue Wonder
Speaking of underrated books, I finally picked up Wild Blue Wonder which has been on my shelf since December. I don't really know how to describe this book without giving too much away but it's magical realism. It also talks a lot about family, grief and falling in love. This was another super fast-paced read that I didn't want to put down and another one I'd recommend if you want an underrated gem. 4/5 stars.
5. When It's Real
After reading Wild Blue Wonder, I wanted something light and fun. My library didn't have any holds on When It's Real so I decided to pick it up. I thought the premise of this wasn't anything new but was still a fun read. In all honesty, it kind of read like fanfiction and was more of a fluff read than anything. 3/5 stars.
6. Winter
After a few months, Ellyn and I are almost done with our buddy-read of The Lunar Chronicles. I won't give away any spoilers, but I will say that Winter is my favorite book in the series. It's just such a fitting and exciting conclusion to the series that I invested so much time in. I'd also like to mention that this was the quickest that Elly and I read any of the books so that's worth noting. Lmao 5/5 stars.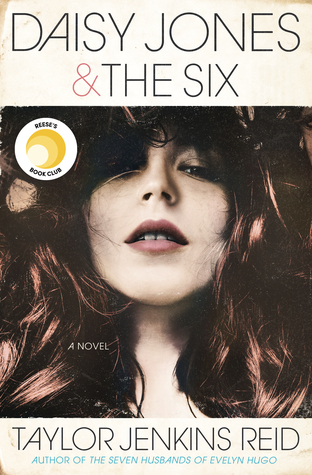 7. Daisy Jones & The Six
The last book I finished in May was the audiobook of Daisy Jones & The Six. I love Taylor Jenkins Reid so I knew I was going to like this book. I'm not a big audiobook reader but I decided to give this one a try and I'm so happy I did. This audiobook was easily 5 stars on it.
As per usual, TJR wrote incredible and well-developed characters. I know the format wasn't for everyone but I really liked it. Reading it physically might have changed my mind but the audiobook was everything. I didn't end up giving a full 5-stars, because it didn't really blow my mind as I thought it would. 4/5 stars.
---
Those are all of the books I read in May! Even though I didn't end up reading as much, almost all of my books were 4 or 5 stars. Those are pretty good stats so I'm not going to complain about how many. May was definitely quality over quantity and that's fine by me. 🙂
How was your May reading? I'd love to know in the comments!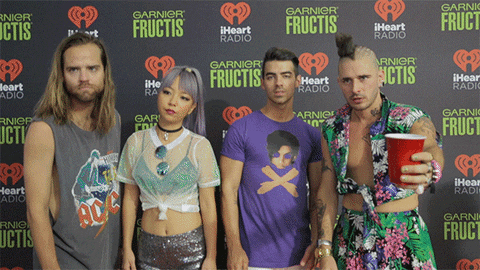 Find me on Twitter & Goodreads