Hello friends and fellow book lovers! Welcome to my incredibly sad and small April wrap-up. As I've previously mentioned, I went through a breakup in April and it was rough. It still hurts but I do feel a lot better than I did. That being said, I didn't do much reading in April. I probably should be disappointed but I was more focused on myself.
That doesn't mean I didn't read anything in April, though. Surprisingly, I did manage to finish 4 books. I originally set a goal of 5 but that's okay. Sometimes we meet our goals and sometimes we don't. Regardless, let's get into the books I read.
1. It's Called a Breakup Because It's Broken: The Smart Girl's Break-Up Buddy
I read this book a few days after my breakup as suggested by Kristin. This book really opened my eyes. It was definitely a hard read but one that I needed. It might not be for everyone but I think it did a great job at laying it all out and still being funny. Even though my breakup wasn't funny, this book helped me see the humor in it. 5/5 stars.
2. The Vanishing Stair (Truly Devious #2)
I read the first book back in December 2017 so I was a little bit confused at the start. Thankfully, I managed to get back on track pretty quickly and enjoyed this book. It was a great sequel because it built upon the story in the first book while also introducing a few new plotlines. Honestly, this book far exceeded my expectations and I can't wait to see how the series wraps up. 4/5 stars. 
3. The Wicked King (Folk of the Air #2)
In keeping with sequels, I also finally read The Wicked King. I really like this book but I had similar issues as I did with the first book. I think it could be dry at certain points but once it picked up, the book was good. I especially loved Jude and Cardan's relationship along with the insight about other characters. I think this book did an amazing job of setting up for the final book and gave us a lot to think about until then. 4/5 stars. 
4. The Boss (The Boss #1)
The final book I read in April was recommended to me by my friend, Lysette. To be honest, I just wanted something smutty that I could fly through and this book delivered. I really enjoyed the characters, their relationship and most of the book until they fell in love. Maybe I'm bitter but I just didn't care for when they fell in love and the major plot twist at the end had me GAGGING. It was a fun read and that's exactly what I wanted. 3/5 stars. 
---
Alright friends! Those are all the books I read in April and I have to say: I'm not mad. I think I did pretty decent for being sad most of the month. I'm happy to report that I'm back in a reading mood. Hopefully, May's reading will be a little bit better. 😛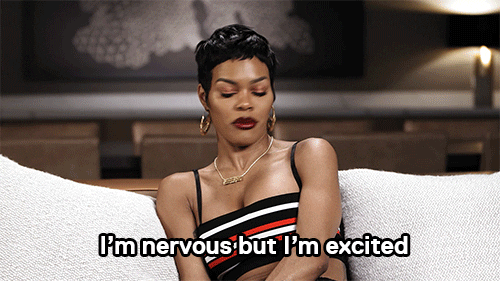 Find me on Twitter & Goodreads