Hello friends and fellow book lovers! I feel like it's been forever since I've done one of these posts and I've basically done everything but reading. April has been a huge step back for me as far as reading goes and honestly, everything in my life. Finally, it feels like the tides are changing and in the words of Ariana Grande: "thank u, next." So let's get into it!
Movies
Christopher Robin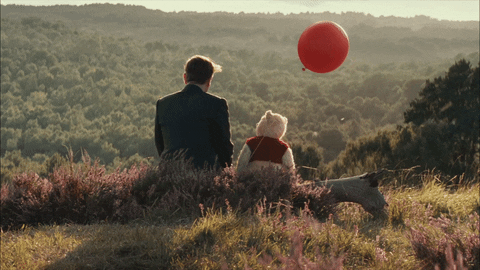 I'm not sure why I waited so long to watch this movie, but I loved it! Christopher Robin is basically the story of Christopher Robin as he's grown up and needs to learn what his priorities are again. It's such a delightful yet relatable story and I especially loved getting to see all of my favorite characters from when I was younger.
Booksmart
I don't usually talk about how much I loved The To-Do List but it was easily one of my favorite movies in college. This movie reminds me of a lot of it because it's about this kind of nerdy girls who want to have fun before going to college. Maybe it's just a premise that I like but this movie looks amazing. Hopefully, my Jonas gals will want to go see it.
TV
Brooklyn Nine-Nine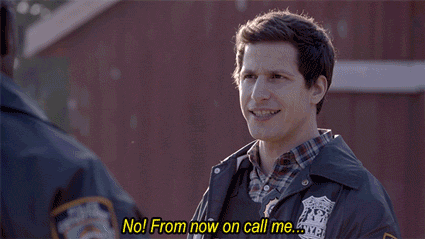 After I break up, I decided to make it my mission to watch the entirety of Brooklyn Nine-Nine and guess what? I did it and it was amazing. It's easily one of my new favorite TV shows. I didn't even get upset at the cute Jake and Amy parts because I just love them so much??? This show really made me feel so much better and it will always have a special place in my heart. ❤ ❤
Superstore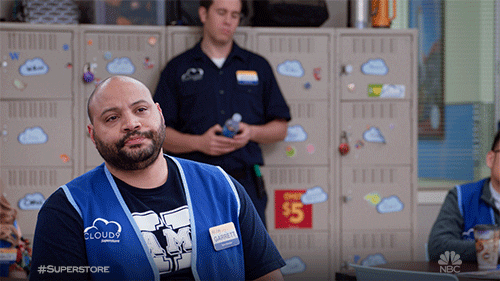 This show was recommended to me by my boss. He said that the show is all about people who work in retail and since I work in retail, I was down. Even though I'm only on season 1, this show is super relatable and I LOVE it so much. It does a great job of showing what a lot of retail employees think/do/act like on a regular basis. I can already tell that I'm going to love the rest of this show.
Broad City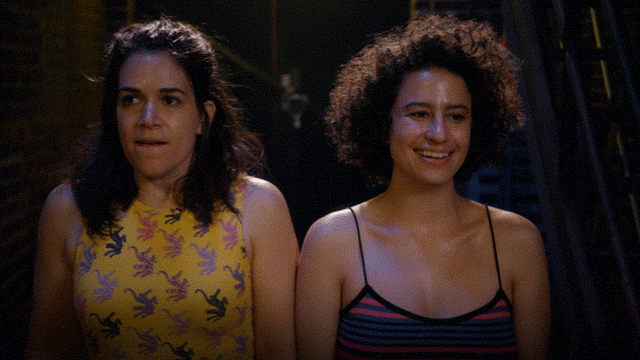 Sadly in April, one of my favorite shows ever ended and that was Broad City. I don't exactly remember when I started watching it but I love it. The ending was everything I wanted and more. It made me so happy and sad but I wouldn't have changed a thing. I think the show took some risks that both paid off and didn't work. It was just an incredible season to cap off an amazing series.
What We Do In The Shadows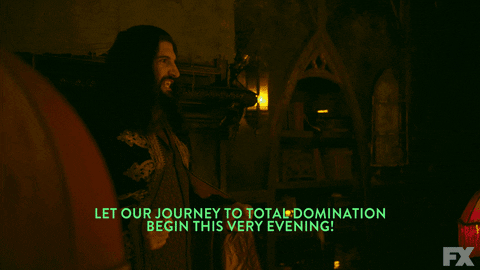 This is another show I watched amidst my breakup and it surprised me. What We Do In the Shadows is a mockumentary style show about a group of vampires who live in Staten Island. It's equal parts funny and super weird but I enjoy it. So far it only has 5 episodes out so I'm excited to see where the series goes.
Shrill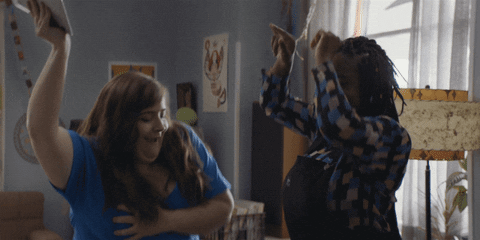 Basically, all my faves have been TV related and I'm just a binge-watching queen. Lmao anyways I was really excited for Hulu's Shrill and it was everything I wanted. Even though it was only 6 episodes, it featured a lot of difficult topics and made a lot of interesting commentaries. At least I have another season to look forward to!
Music
Jonas Brothers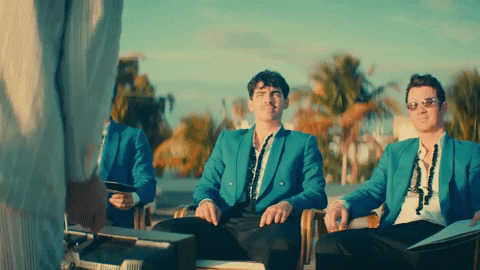 In April, so much happened with the Jonas Brothers. They released another single and also announced that their album was coming June 7th. I already took the day off work to buy it and plan on having a girls day with my Jonas squad. It might be pathetic to say but their reunion is what makes me MOST happy in this world. I don't know if I would've gotten through this breakup if I didn't have their music.
Brooks & Dunn's Reboot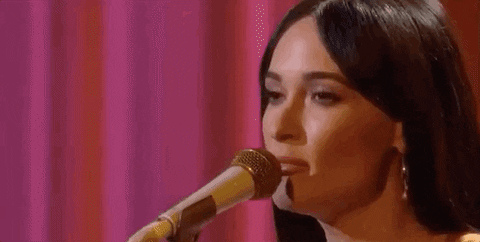 I know that's not Brooks & Dunn, but they released a new album called Reboot. It's basically covers of their older songs by new artists. Most of the time, they also sing on the song, too. I think it's a really cool concept and breathes new life into songs that people might have forgotten about. Two of my favorites have to be Kacey Musgraves singing Neon Moon and Cody Johnson singing Red Dirt Road.
Lemonade by Beyoncé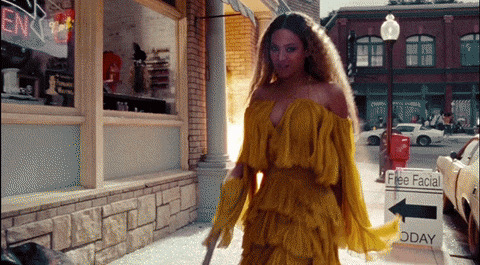 Recently, Beyoncé finally released Lemonade on all streaming platforms. I've basically been listening to it non-stop on Spotify. It's such an amazing album and I might end up buying it on iTunes eventually. For now, I really like listening to those songs again and it's just perfect.
Here are a few other songs I really like!
"Make Me Want To" by Jimmie Allen (babe ❤ <3)
"NASA" by Ariana Grande
"National Anthem" by Lana Del Rey
"Juke Jam" by Chance the Rapper ft Justin Bieber
Misc Faves
Small Shops & New Glasses
This pic is actually a two-for-one. ALSO, LET'S IGNORE MY BREAKOUTS, ok everyone be cool lmao. I had to include it because one of my non-bookish faves is my new glasses. They took some getting used to but I really love them. I wanted a change and that's exactly what they were.
Second, I'm wearing a sweatshirt made from a small shop. Lately, I've been getting really into buying stuff from independent stories or shops from Etsy. It's basically all Jonas Brothers merchandise but that's beside the point. Lmao
Baja Mountain Dew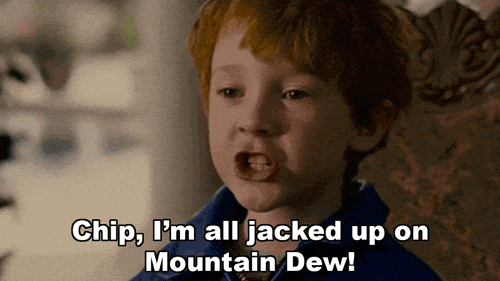 One of my favorite spring/summer drinks has to be Baja Mountain Dew. It originally started at Taco Bell but they decided to put it out in stores. Thankfully, one of the vendors at work told me they were stopping it soon. Basically, I've been stocking up on it and drinking it ALL THE TIME. I'm basically hyper 24/7 but I don't mind lmao.
Dating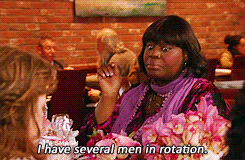 This might be a weird one, but I've been getting myself back into the dating world. I've been doing a little flirting with someone irl. I don't think it's going to go anywhere but there is always a possibility. I also downloaded Bumble and I've met a few prospects so it's slow going but not as bad as I thought. Maybe if something gets more serious, I'll talk about it but for now, I'm just getting it low-key and having fun. 🙂
---
I'm pretty sure those are all my non-bookish faves. I've been waiting to do this post so I'm happy to finally have it posted. Hopefully, it wasn't too long and you guys didn't get bored. If you read this entire thing, then you're the real MVP.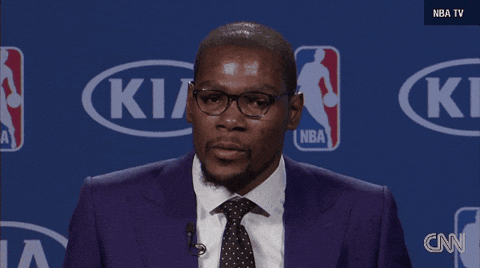 Find me on Twitter & Goodreads