Hello friends and fellow book lovers! I am finally feeling like I'm getting back to being myself and honestly, it feels so good. I have on my Jonas Brothers and I'm ready to crack out these last few posts. 😛
BookishlyRebecca is now the host of the "My Favorite" meme, a weekly meme posted on Wednesday. Originally started by Maureen's Books, she agreed to let me take over.
As Maureen described it, "In this meme, we share every week something we love with each other. Because let's face it. The world can be a dark place and it's to share something positive. Each week I will post a new My Favorite.. post about one subject and I'll tell you all about it. And the best part? Everyone is welcome to join. The only thing you'll have to do is sign up on my weekly post, link back to this post and visit others."
At the end of each month, I'll post the prompts for the following month so be sure to check back then!
I'm going to do a separate post for my May topics so be on the lookout!
---
For me, Instagram is probably my favorite thing on my phone. It's either a tie between that or YouTube. If I'm on my phone, I'm either texting some of my prospective boyfriends, watching YouTube or scrolling on Instagram. As soon as I saw that Maureen had this as a prompt, I had to do a throwback post. 🙂
I'm going to talk about two of my favorite Instagram accounts. First up is nflmemes_ig which is an Instagram account dedicated to NFL memes. Most of the time, they're funny and sometimes a little bit off-the-wall. However, I always look forward to their posts because they're hilarious. If you're an NFL fan, then you'll get it. 😛
As for my other Instagram account, this one is the complete opposite. Recently, I started following snoopygrams and it's basically just old Peanuts comics. Every time I see them, they always put a smile on my face. Each day, I look forward to their posts. If you're looking for a ~wholesome~ account, this one is a must-follow!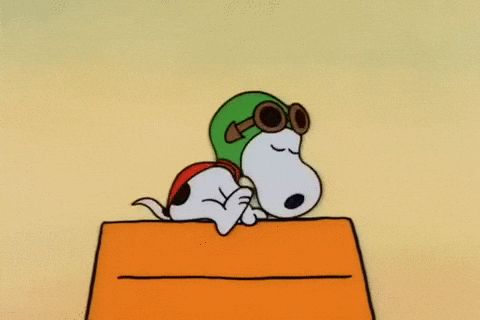 Find me on Twitter & Goodreads