Hello friends and fellow book lovers! I feel like I'm losing some motivation for blogging and I'm trying to get back into it. That being said, I'm doing another tag and I know you're probably all sick of them. Regardless, I just don't feel inspired to do anything new or original so here we go.
Also if you don't know, I love 80s movies! Some of my favorite movies were made in the 1980s 😛 That being said, I'd like to thank Kay for tagging me. Kay's one of my favorite bloggers and I especially love her reviews. She always finds a way to make me laugh when she writes them so check her out! ❤
---
The 80s Movie Tag
Nightmare on Elm Street: A book that kept you up all night 
Considering this story is a nightmare, this is kind of an odd answer. When I got this book from the library, I stayed up until at least 1am, reading it. It did take me a few days but I eventually finished it.
The Princess Bride: A wonderfully quotable book 
One of my favorite books I've read this year is Kill The Boy Band. I read it during the Contemporary-A-Thon and I put so many tabs in it. I think Goldy did such a good job of portraying fandom especially boyband fandom. This book was such a gem for me.
Ferris Bueller's Day Off: A character who loves breaking the rules 
Need I say more?
When Harry Met Sally: A book couple that took an eternity to get together 
I feel like I use this book for every slow-burn answer. Regardless, I loved the romance in this book but the characters took FOREVER to get together. I can see why but it made this book that much more heart-breaking. They're still one of my favorite couples but I only wish that they would have gotten together sooner.
Back to the Future: A book that involves time travel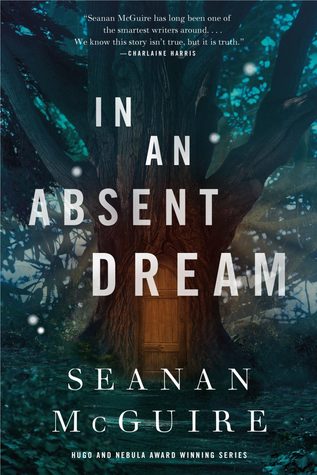 I know this might not technically be true, but I think In An Absent Dream does have a somewhat time-traveling element to it. This was honestly one of the only books I could think of so 😛
Pretty in Pink: A character with a unique style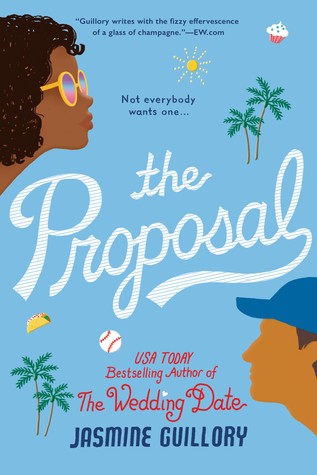 I think Nik from The Proposal has a really unique style in comparison to other characters in romance. Obviously, she's not seen as the "cute friend" or "sidekick" to the MC but she doesn't have a stereotypical job or stereotypical thoughts about relationships. I think Jasmine Guillory did a good job of exploring those topics with her and it makes excited for the next companion novel.
The Karate Kid: Favorite book involving training/mentoring trope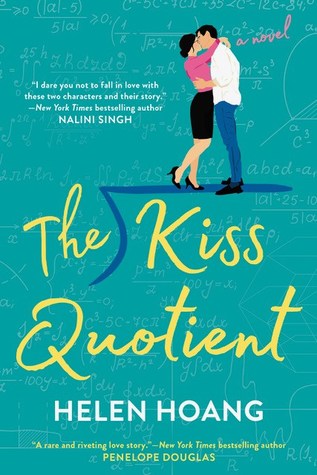 This is a slightly off-the-wall answer. However, I'm going with it. In this book, Stella hires Michael to train her in sexual stuff since she has no experience. This book was a super great romance and was easily one of my favorites of 2018. It might be a typical answer, but I think it does feature a twist on the "training" trope.
Die Hard: A book with a trip that doesn't go to plan 
For this answer, I'm going with Cress, book 3 of The Lunar Chronicles. I don't want to give away spoilers, but the trip in this book doesn't go anything like it was planned. I was so surprised with what Marissa Meyer decided. If anything, I'm excited to see what happens in this final book.
Indiana Jones and the Raiders of the Lost Ark: A book with the central character's name in the title 
As soon as I saw this, I thought immediately of this book. I think Nice Try, Jane Sinner is not only a super cool title but a great name for a character. If you've read the book, then you know how her name ties into who she is. This book is super underrated and I wish more people would talk about it.
Dirty Dancing: A female character who comes out of her shell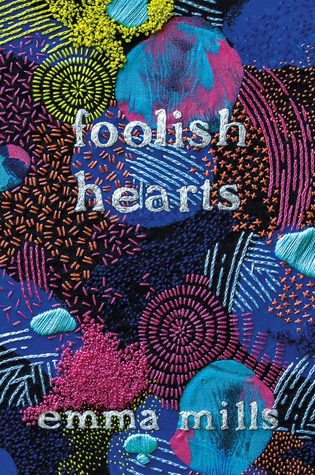 Ha! It wouldn't be a post of mine if I didn't bring up Emma Mills at least once. I think both female characters in this story came out of their shell. Both Claudia and Iris grew together and individually, eventually realizing who they are and what they want by the end.
Top Gun: A death that took you by surprise 
Take your pick from this book…
ET: An ending that left you both happy and sad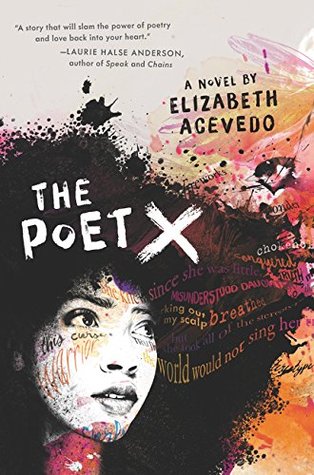 I feel like no one talks about the ending and a major plot-point toward the end of it. I really loved the ending and was happy for Xiomara. However, I was sad because of the big event before the ending. I feel like it was kind of glossed over and just pissed me off WAY too much.
---
I'm getting ready for work soon so I'm not tagging anyone! However if you want to, feel free to do this tag! 🙂
What's your favorite 80's movie?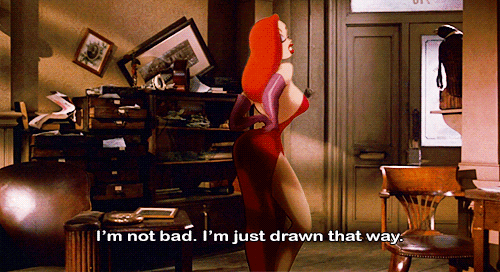 Find me on Twitter & Goodreads