Hello friends and fellow book lovers! With Easter almost here, I figured that I'd include at least one Easter prompt. If you don't celebrate Easter, feel free to use this a freebie or just to feature your favorite candy. Personally, candy is one of my favorite things about Easter. 😛
BookishlyRebecca is now the host of the "My Favorite" meme, a weekly meme posted on Wednesday. Originally started by Maureen's Books, she agreed to let me take over.
As Maureen described it, "In this meme, we share every week something we love with each other. Because let's face it. The world can be a dark place and it's to share something positive. Each week I will post a new My Favorite.. post about one subject and I'll tell you all about it. And the best part? Everyone is welcome to join. The only thing you'll have to do is sign up on my weekly post, link back to this post and visit others."
At the end of each month, I'll post the prompts for the following month so be sure to check back then!
---
I feel like I have a slightly different palette when it comes to candy. I'm not the biggest fan of milk or dark chocolate but I love white chocolate. That being said, two of my favorite candies to get at Easter are white chocolate pretzels and white chocolate Reese's eggs. I've always loved them since I was younger and it's basically a tradition that they end up in my basket.
I will now share one Easter candy I hate. I know this is one of the most polarizing candies, but I hate Peeps. My brothers love them but I can't stand the things. Maybe it's just so sweet for me but I can't stand the taste of them.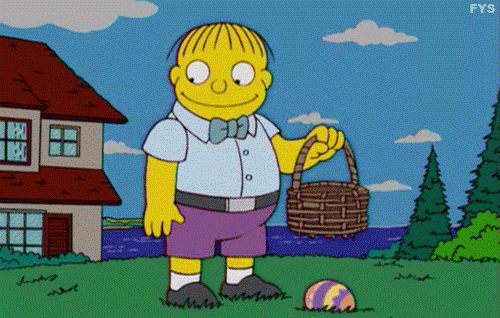 Find me on Twitter & Goodreads