Hello friends and fellow book lovers! I've been eagerly waiting to make this post and I finally got the motivation. Don't you hate that? You know that you have to make a post or read something but just keep ignoring it? When I'm writing this, my vacation is almost here and I'm just ready to be in vacation mode.
It's not vacation time yet so let's get into this tag! This is an original tag created by one of my best blogging friends, Ellyn. I'd like to give a small PSA right now which is that Ellyn indirectly talked to me about this tag and then wouldn't give any details. Basically, I'm really excited to finally be able to see it and do it 😉 Thank you for tagging me, Ellyn! ❤
Rules
Thank the person who nominated you
Answer all the questions down below
Pingback to the creator: Ellyn @ Allonsythornraxx
Nominate 5+ bloggers you'd like to know more about, to do this tag
---
Behind the Blogger Book Tag
1. Why did you start blogging and why have you kept blogging?
Technically, I didn't start this blog until the middle of 2017. As far as blogging goes, I've been blogging since Tumblr lol. I also started writing for blogs in 2015 and haven't stopped since. I just love to blog and get my feelings out there haha.
For me, the reason why I keep blogging is that I love to read and I love connecting with other people who share my interests. I've met so many amazing friends via the book blogging community and it's just incredible to think that it's all because of a comment, follow or a DM. I also like to keep at it as it's a great way to build my writing skill-set and doesn't look on a resume 😉
2. What is your favorite type of blog post to write?
For me, it's a tie between two. I have to give a shout-out to Shanah and mention Top 5 Tuesday. I'm so happy she hosts it and I always look forward to writing my posts. Even though I might struggle with some prompts, it's always fun to see what topics she comes up with and how we all interpret them.
The other type of post I like to write is tags. I've talked about my love for tags before and thankfully, my friends have continued to tag me. Whether it be a tag someone else made or one that I created, I think tag posts are incredibly fun.
3. What are your top 3 favorite blog posts?
The first post I'm mention is a recent one and that's my Top 10 Favorite Jonas Brothers songs. I had a lot of fun, writing it and a lot of fellow JB fans commented on my post. Plus I got to listen to their music while I was writing and editing so a win-win for me.
The second post is my Fancasting Intercepted by Alexa Martin. This was one of my favorite books of last year and this post was just so fun to work on. I also got noticed by the author which was even more exciting. I also think it was a fun way to talk about the book without it being in a review format.
Last but not least is the book tag Elly and I made together. The Lady Janies Book Tag was a such a fun post and I'm happy that a lot of people did our tag. Maybe we'll do a follow-up for the Lady Mary series. 😉
4. What are some of your favorite things to do to relax?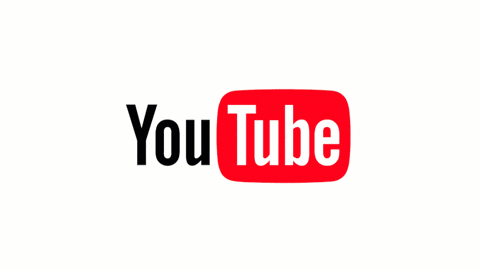 For me, I have a handful of things I like to do to relax. After work, I like to catch up on all the Youtube I missed and read. If I have a day off and want to relax, I'll usually put on a face mask and either watch something or read. It all depends on how I'm feeling. 🙂
5. What are 3 of your favorite things?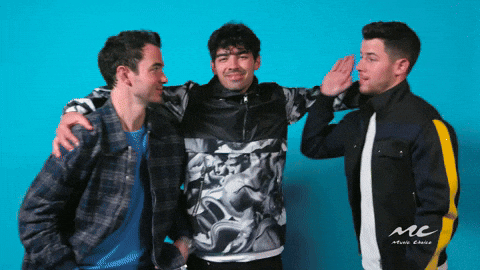 Jonas Brothers
high-waisted jeans
My boyfriend ❤ ❤ ❤
6. What are your proudest blogging moments?
One of my proudest moments as a blogger was hitting 500 followers. Even though it might not seem a big milestone, I never thought I'd get there. It's just so exciting to see that number grow higher and see that people are enjoying my content. If anything, it encourages me to work harder on my blog. 🙂
7. What are your hobbies outside of blogging?
I feel like I've included all of my hobbies already. Since I work almost 40 hours a week, I usually spend my free time doing a handful of things. Most of the time, I'm working on an article, reading or watching Youtube videos. Pretty boring but I guess that's the perks of being an adult as you find enjoyment in the little things.
8. Describe your personality in 3 words
Anxious
Driven
Easily annoyed
9. What are your top 3 pet peeves?
People who make fun of you for something and then suddenly love it (i.e. Jonas Brothers in 2019)
Any time that another girl makes an "I'm not like other girls" comment and then acts if she should be praised for it. Um no it's 2019, we support women.
Men who can't seem to get over the fact that women can play sports, talk about them and don't need to be treated differently. Ugh, don't even get me started on this one.
10. What's something your followers don't know about you?
For a few days, I couldn't think of a fact. One thing that my followers don't know about me is that I originally didn't want to be a writer or blogger. Originally, I started off at college as an education major. My mom is a teacher and I always thought that I would follow that path. However, it just wasn't for me but I'm happy with the path I chose even if it hasn't always panned out how I wanted it to. 🙂
---
Tag! You're It
Find me on Twitter & Goodreads