Hello friends and fellow book lovers! This week is another bookish topic and my last one for March. When this is posted, I'll be getting ready for vacation so I'll probably be equal parts excited and nervous. I'm just so happy to be with my boyfriend again and hug and kiss him and just!!!!!! I'm a ball of excitement. However, we're not here for that. Today, we're here to talk about my favorite anticipated feminist book release.
BookishlyRebecca is now the host of the "My Favorite" meme, a weekly meme posted on Wednesday. Originally started by Maureen's Books, she agreed to let me take over.
As Maureen described it, "In this meme, we share every week something we love with each other. Because let's face it. The world can be a dark place and it's to share something positive. Each week I will post a new My Favorite.. post about one subject and I'll tell you all about it. And the best part? Everyone is welcome to join. The only thing you'll have to do is sign up on my weekly post, link back to this post and visit others."
At the end of each month, I'll post the prompts for the following month so be sure to check back then!
April Topics
April 3: Freebie! I'll be on vacation so feel free to not participate or use an old prompt.
April 10: Thing about Spring
April 17: Easter Candy
April 24: Instagram Account
---
I had a tough time at first because I wasn't sure if I wanted to feature a fiction book, a non-fiction book or YA. Eventually, I decided to go with non-fiction because I love reading feminist non-fiction. In doing my research, one book kept jumping out at me and I honestly can't wait to read it now.
I haven't read Lindy West's other book but I want to. This book sounds like it's going to be funny yet hard-hitting plus super feminist. I feel like I don't read enough feminist non-fiction so this is going to be perfect for me. I can only hope that it delivers and this one is easily one I can see myself putting on hold at the library as soon as possible.
The other book is already out, but I've been eagerly anticipating reading How To Date Men When You Hate Men. The title alone was enough to get me interested and I'm just so excited to pick it up. Fingers crossed I end up enjoying it!
What's your most anticipated feminist book release for 2019? Any books you think should be on my radar? 😀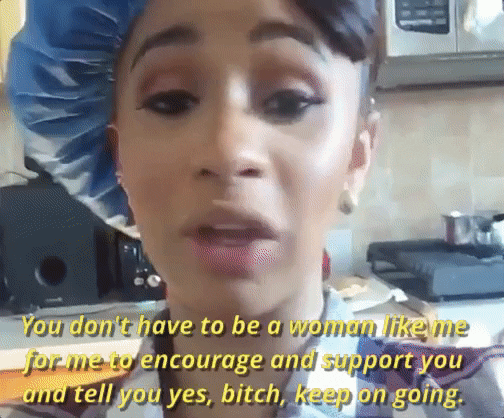 Find me on Twitter & Goodreads