Hello friends and fellow book lovers! This week's tag is one that I'm particularly excited about as it features one of my favorite genres. Since I was young, I always loved romance and that trend has continued into adulthood. Right now, some of my favorite romances are contemporaries and historicals if you couldn't tell by the library books I have on hold post. 🙂
Before I get started, I just wanted to thank Siobhan for tagging me. Siobhan has a lovely blog and always does fun discussions and tags. I'm pretty sure I've done a few of her tags in the past so I'm sure you'll know who she is. If not, then please check her out and show her some love! ❤
---
1. What age did you start reading romance novels?
I'm going to go with Siobhan's answer and say 13. For me, it was probably either 12 or 13 and likely a book I picked up from the library or found at a yard sale. I used to really love finding hidden gems there as I only had to pay a few dollars for a book. 🙂
2. If You Could Pick One Hero to Meet from Your Favourite Romance Novels, Who Would It Be and Why?
As if I would pick anyone by Grip from the Grip series by Kennedy Ryan. Grip just sounds so attractive and he's such a sweet and loving person. I'd love to meet him and fall deep into his eyes. Then his arms and so on 😉
3. Who Are Your Favourite Romance Authors and Why?

I have a lot of favorite romances authors but I'm going to go with my top 5 for now. I'm also strictly going to talk about romance authors and not YA authors.
Christina Lauren. They are such a staple in the romance book world so there's no way they wouldn't make my list of faves.
Alexa Martin. I love Alexa's writing style and that she's making more mainstream NFL romance as they're a sub-genre that I love. I'm excited to see how she follows up her debut.
Kennedy Ryan. I've already mentioned Kennedy Ryan once in this post, but I just love her. She writes such swoon-worthy romances but isn't afraid to tackle the dark parts of a relationship either.
Tessa Dare. Dare is the queen of historical romances and right now, I'm making my way through her backlist. She has a ton of books out but she writes such wonderful historical romances.
Helen Hoang. The last author I'm featuring is another debut author but one that blew me away completely. The Kiss Quotient was sexy, funny and just overall a great romance. I can't wait to see what Hoang does with The Bride Test.
4. What Is a Favorite Romance Novel to Reread?


I can't think of any romance novels I've reread. However, I am thinking about rereading Intercepted before Fumbled comes out. This time, I might go the audiobook route though. 🙂
5. What Book Would You Recommend to a Non-Romance Reader?

For this answer, I'm going with A Princess In Theory by Alyssa Cole. Yes, this book is a swoon-worthy romance but it isn't just a romance. It deals a lot with Ledi's life, the prince's life and it deals with a pretty fun trope. For a non-romance reader, I think this would be the perfect balance between a romance and character-driven story.
6. Which Is Your Favorite: Contemporary, Suspense, or Historical and Why?
Not sure if you can tell but I love contemporary books! More specifically, I love contemporary romance as it's set in our world and feels more grounded in reality. I know that might sound weird, but it illustrates how much beauty and love is in the world. To me, that's what romance is all about. 🙂
---
Sorry to get a little cheesy at the end, but I really like talking about romance books. Let's get into who I'm tagging aka the people who give the best romance recommendations. 🙂
Tag! You're It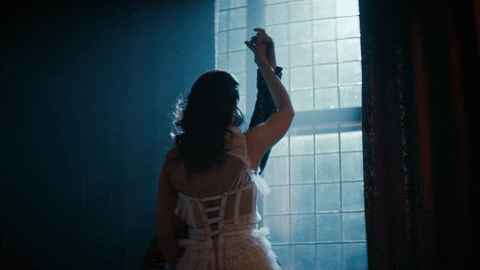 Find me on Twitter & Goodreads