Hello friends and fellow book lovers! This month's book review is a little bit different as I had a hard time, deciding which book I wanted to review. Rather than give a normal positive review, I wanted to try something different. Instead, I'm going to be focusing on a book I felt pretty middle of the road about.
As I've mentioned multiple times, Ellyn and I are buddy-reading The Lunar Chronicles series and so far, I'm really enjoying them. Aside from the original series, there are a few companion books and one of those is Fairest: Levana's story. That being said, I have a lot of thoughts 🙂
This is my spoiler-free review of Fairest: Levana's Story by Marissa Meyer!
---
Publisher: Feiwel & Friends // Released: January 2015
Mirror, mirror on the wall,
Who is the fairest of them all?
Fans of the Lunar Chronicles know Queen Levana as a ruler who uses her "glamour" to gain power. But long before she crossed paths with Cinder, Scarlet, and Cress, Levana lived a very different story – a story that has never been told . . . until now.
Marissa Meyer spins yet another unforgettable tale about love and war, deceit and death.
---
At the end of last year, I mentioned that one of my goals was to finish The Lunar Chronicles series and so far, it's been good. Ellyn and I have managed to read about one a month, sometimes 2 depending on how the month goes. Fairest is considered book 3.5 so we decided to read it before Winter.
As this is my 4th book by Marissa Meyer, I thought I had a pretty good idea of what she was capable of. Then Fairest happened and everything is bananas. Either way, I wanted to get my thoughts on this book out in the open and also talk about my thoughts on the series. 🙂
What I liked about Fairest: Levana's Story 
All the backstory. If there's one thing this book does right, it gives us a ton of backstory, especially before Winter. Mostly, it lets us know who Winter is, her relation to Levana and basically catches up to where the story is now along with why it's so important that Levana is killed.
The insight about Levana. While I personally don't like Levana as a character, this book does a great job of telling us about her and how she became such an evil person. The events are truly horrific and it was stunning to see how much Meyer was able to fit into such a short book. While it doesn't redeem her in my eyes, I think Levana is a more well-round character after reading this book.
Winter's father. As we learn more about Winter in this book, we meet her father and he's just the most perfect man. He dealt with so much in his life but until the end, put her first and made sure she knew how much he loved her. He played a huge role in this book and I only wish that things would have ended differently.
What I disliked about Fairest: Levana's Story
I don't want to do bullet points for this, because there was just SO MUCH I didn't like about this. It was difficult to try to come up with things I did like because this book was just a trainwreck from start to finish. Every time something somewhat decent would happen, something terrible and awful would happen to basically ruin any sense of good or rightness.
What this book did was solidify my hatred for Levana and hope that she gets what's coming to her in Winter. What really made me angriest was that nothing in this book was really discussed or even questioned. The point I'm referring to is that Levana raped another character and nothing is really done about it. If anything, she thinks it's an achievement and it was SO GROSS.
Another reason why I hated this book was the lengths Levana would go to just be a terrible person. Throughout this novel, she abused a child, manipulated basically everyone to do what she wanted, murdered people and generally had no feelings that weren't of her own interest. If there's one way I could describe this book, it would be that it went to a level that I wouldn't think it would go and then somehow, it went even lower.
---
Regardless of my hatred, I have to say that those 3 reasons, Meyer's writing and my enjoyment of this series kept me from giving it a super-low rating. Overall, this book isn't going to be a new favorite or one that I plan on revisiting. Regardless, it's one that I am glad I read as it'll help me understand the series better.
I gave Fairest: Levana's Story 3 out of 5 stars. 
Have you read Fairest? If so, what did you think of it and Levana? Personally, I really enjoy looking up fanart of her as I do find her to be an interesting albeit terrible person. Lol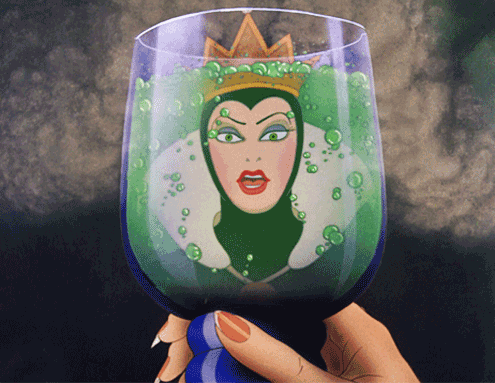 Find me on Twitter & Goodreads