Hello friends and fellow book lovers! Moving back to books, this week's topic is all about girl squads. At least, those of the bookish variety. I feel like friendship has always been an underutilized topic in fiction. It's time we show some of our favorite bookish girl squads some love!
BookishlyRebecca is now the host of the "My Favorite" meme, a weekly meme posted on Wednesday. Originally started by Maureen's Books, she agreed to let me take over.
As Maureen described it, "In this meme, we share every week something we love with each other. Because let's face it. The world can be a dark place and it's to share something positive. Each week I will post a new My Favorite.. post about one subject and I'll tell you all about it. And the best part? Everyone is welcome to join. The only thing you'll have to do is sign up on my weekly post, link back to this post and visit others."
At the end of each month, I'll post the prompts for the following month so be sure to check back then!
---
Since I just started getting back into reading 2 years ago, I've noticed the changes in YA from when I started reading. Mostly, I noticed that friendships take a much bigger role in books. Back then, it felt like we had the cute quirky friend who appeared a few times and then was gone. Regardless, one of my favorite series had some of the best #squadgoals ever and this will come as no surprise to anyone.
We love and stan the OG friendship between the Baby-Sitters Club. At first, the books just followed Kristy, Claudia, Mary-Anne, and Stacey. Eventually, future books would go on to add more characters but the original gang was always my favorite. Each of them brought something to the table and they never made each other feel bad for what someone couldn't do.
Everyone just worked with what they had and if they couldn't handle it, it passed on to someone else. These ladies were so supportive of each other and honestly, ran a pretty successful business. I just love these books and the girls so there's no way I wasn't going to feature them.
Who is your favorite bookish female friendship?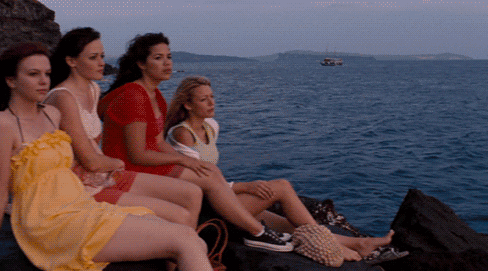 Find me on Twitter & Goodreads