Hello friends and fellow book lovers! As I mentioned in last week's post, I'm excited to be back with the Top 5 Tuesday gang. Shanah knocked it out of the park with this prompt as I love friendship in books. Even though I love romance books, I also love books about friendship and can appreciate a good friendship.
If you're interested in participating in Top 5 Tuesday, all you have do is write up your post and pingback to one of Shanah's posts. Make sure you pingback to her posts and not just her blog so she can add you to the list.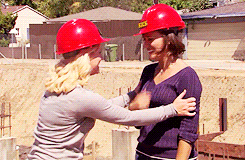 ---
5. The ladies of the Giant Days series
Even though I didn't enjoy the first volume of Giant Days, I decided to give the series another chance and read volume two. Thankfully, I ended up enjoying it and thus enjoyed the friendship between the girls even more. If you don't know, this is the story of three friends in university who are just trying to deal with life and being on their own for the first time.
I loved watching how they supported each other no matter what. It was fun to see their shenanigans and it reminded me a lot of my friends and me in college. If anything, it made me want to go back which is good. Lol
4. Callie and Millie from Puddin' 
I've mentioned that I didn't enjoy Dumplin' but I did enjoy the friendship between the girls. Thankfully, the companion to Dumplin' ended up being a better pick for me and one of the main reasons why I like it was because of the friendship. This is Millie's story from Dumplin' and in Puddin', her character gets more fleshed out.
In addition, she befriends one of the "mean girls" from the first book, Callie. I loved how Callie warmed up to Millie and stopped being so judgmental. It was nice to see Millie's sunny disposition rub off on Callie and watching the two become friends. They're easily one of my favorite bookish friendships. 🙂
3. Clara and Rose from The Way You Make Me Feel
Once again, this is another book where I didn't enjoy the author's previous work. I'm happy I gave her another chance because The Way You Make Me Feel was such an awesome read. While there is a lot of reasons to love this book, friendship is easily my favorite part of it.
Is there such a thing as a hate-to-love friendship trope? Because that's what Clara and Rose had. In their case, they learned to understand each other better and see things from the other person's perspective. It was amazing to watch their friendship form and see how much of a good influence Rose was on Clara. I'd honestly read another entire book about their friendship. Lol
2. The friends in This Adventure Ends
Emma Mills has a knack for writing awesome friendships. In each of her books, I've always found that the friendship element is one of the strongest parts. The best friendship of all is between the friends in This Adventure Ends. If I remember right, it's between Sloane, Gabe, Vera, Frank, Remy, and Aubrey.
This book does an excellent job of portraying how important friendship is and the impact it makes on someone. I especially loved how Sloane was so dedicated to helping out the twins. As great as the friendship is, it doesn't shy away from the ugly parts of friendship including fighting, broken relationships and adding in a new person. This Adventure Ends is truly a love letter to friendship.
1. Kristy, Stacey, Mary Anne and Claudia from the BSC series
If you've been following me for a while, then this is no surprise. I love The Baby-Sitters Club series and one of my favorite things about it is the friendship. They're like 13 years old and running a business as if that doesn't scream girl power. Why did no one talk about how feminist this series was?? (They probably did but I never noticed!) Lol
Their friendship is such a core part of the story. Their business wouldn't work nearly as well if it weren't for how well they get along. Even though they have some ups and down through the series, they always come back together. I especially love how the girls all have different personalities and strengths and weaknesses. I only wish this series was as popular as it was when I was young. 🙂
---
Those are some of my favorite fictional friendships. Honestly, I could go on and on about my favorite friendships. I can think of at least 3 that didn't make the cut but I kept it to 5. 😛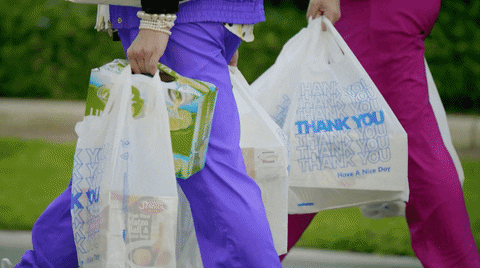 Find me on Twitter & Goodreads