Hello friends and fellow book lovers! This Sunday, I'm going a tag as per usual. This time, I was tagged by one of my favorite people and best friends. Personally, I don't remember ever doing this before but I'm excited to give it a try. I'm not someone who usually successes at scavenger hunts but I'll try my best. Lol 😛
I was tagged by Ellyn! I'm sure you probably know her because she's one of my best friends and we're almost always messaging each other on Facebook. Probably, half of the day I'm talking to Ellyn haha so I'm always happy to do something she tagged me in. You need to check her out if you haven't! ❤
---
Step one: Find your favorite book.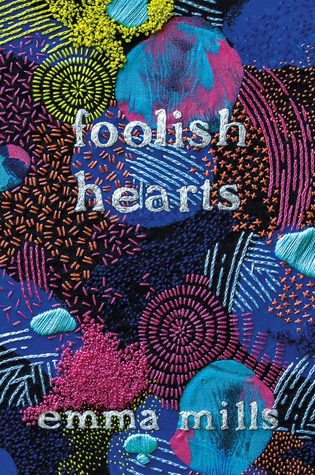 This is no surprise as I love Emma Mills so much and my favorite book of hers is Foolish Hearts. This book is such a lovely contemporary and I especially loved all the talk about fandom. I could go on and on about it but you've already heard enough about this book 😛
Step Two: Find a book with an author who has the same first name or  last name as the author in #1.
Yikes…I can't hardly think of anyone but let's give it a try!
Ok so maybe I cheated a little bit but Emma is a variation of Emily so I'm going with Always Never Yours by Emma Wibberley and Austin Siegemund-Broka. This is a book I have on my Kindle so I'm counting it but I'll go back to look at my shelves 😛
Step Three: Open the book to page 74, line 3. Pick 2 words and find another book with those 2 words in the title.
Quote: "There are some things a person can't get in the way of." 
This one was so hard but eventually, I was scanning my shelves and found one. The Way You Make Feel contains two of the words: the and way. A little bit tougher but nonetheless I found one! Lol
Step Four: Once you've found that book, find a book with a similar context.
I picked these two because they're both contemporaries and they both feature characters who are trying to mend their ways. For Clara, she's trying to get back in dad's good graces after playing a huge prank while Jane is trying to graduate high school after some mental health struggles. The two ladies aren't exactly the most likable when their respective books start, either. Lol
Step Five: Upon finding that book, find a diverse book with a similar title.
Hear me out with this one. Both feature character names in the title plus they're both 4 words. The book I chose was Tyler Johnson Was Here. This book follows Marvin as he tries to find his brother Tyler after a party and how he deals with the grief of losing him and trying to put his life back together.
Step Six: Pick a main character's name from that book and find another book that has that name in the title.
For this one, I went with Dear Martin by Nic Stone. I looked all over my shelves and I couldn't find a book with either Tyler or Marvin in the title. Instead, I decided to go with a similar name and thus, I picked Dear Martin. Hopefully, that's close enough!
Step Seven & Eight: Open that book to any page and pick a word without looking and find a book with that word in the title
"As soon as Jus and Manny get back to the others…"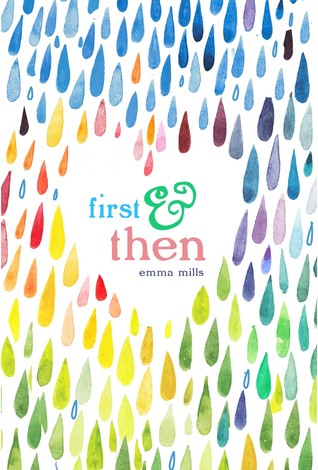 The book I chose is First & Then by Emma Mills. Surprisingly, I don't have many books on my shelf with the word "and" in them.
Steps Nine and Ten: You have found your books, buy or check out your books!
Like Ellyn said, this was a shelf challenge so I already own all of these. Honestly, this challenge was SO difficult but I think it'd be easier if I was in Barnes & Noble. Oh well, I tried my best and got pretty close with some of the challenges 😛 If I'm going to reread any of Emma Mills' books, it's going to be Famous In A Small Town as I've reread the rest of them. Haha
---
This was hard so I'm not going to tag anyone! If you want to do it, feel free but I am equal parts proud of myself and disappointed.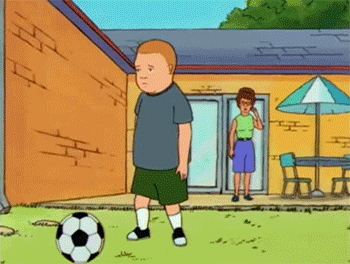 Find me on Twitter & Goodreads