Hello friends and fellow book lovers! Last week, I talked about my favorite feminist book character and this week, I'm shifting that a little bit. Instead of focusing on a book character, I decided to feature my favorite feminist TV character. For me, this is going to be hard to narrow down but I'll try.
BookishlyRebecca is now the host of the "My Favorite" meme, a weekly meme posted on Wednesday. Originally started by Maureen's Books, she agreed to let me take over.
As Maureen described it, "In this meme, we share every week something we love with each other. Because let's face it. The world can be a dark place and it's to share something positive. Each week I will post a new My Favorite.. post about one subject and I'll tell you all about it. And the best part? Everyone is welcome to join. The only thing you'll have to do is sign up on my weekly post, link back to this post and visit others."
At the end of each month, I'll post the prompts for the following month so be sure to check back then!
---
At first, I was thinking of all the shows I love and all the feminist characters. I love Leslie Knope, Daria, Tina Belcher, and She-Ra but I'm going with a current favorite. Spoiler alert for a future non-bookish favorites post but I love the two main characters in Hulu's pen15.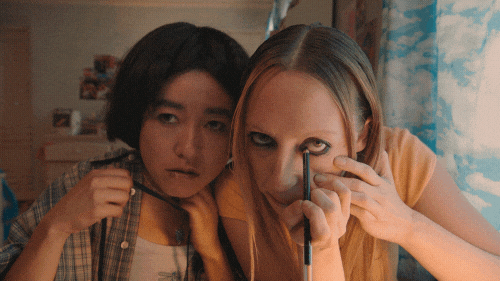 In the series, Anna and Maya play teenage versions of themselves and honestly, this show is amazing. It doesn't shy away from the uncomfortable parts of being a teenage girl. This show embraces that awkward time in your life and makes you laugh at it but it also tackles important topics such as bullying, racism, and sexuality. Honestly, this show is one of my new favorites and I already want to rewatch it. This is easily one of the best shows I've watched in 2019.
I watched this show via a recommendation from a friend and I'm so happy I did. I can't speak highly enough of this show. I'll probably end up writing an article about it eventually but for now, it's just for me. 🙂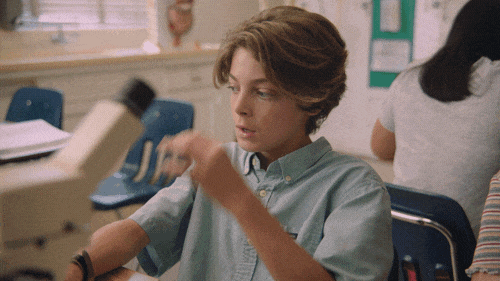 Find me on Twitter & Goodreads