Hello friends and fellow book lovers! It's been forever since I've sat down and written a post. Honestly, I can't remember the last time I did and that's pretty sad. However, I'm breaking that streak and finally getting to my Top 5 Tuesday post. This week's topic is a really fun one and I guess would a lot more difficult if most of the books I read weren't set in the US.
Either way, I'm going to have fun with this one! If you're interested in participating in Top 5 Tuesday, all you have do is write up your post and pingback to one of Shanah's posts. Make sure you pingback to her posts and not just her blog so she can add you to the list.
---
5. One Crazy Summer
The first book to make my list is One Crazy Summer by Rita Williams-Garcia. This is historical fiction set in the 1960-70s during the era where the Black Panther party was at its height. In the story, the three sisters pictured on the cover go to stay with their mother who abandoned them in California. Since my boyfriend lives in California, I love reading books set there and hearing about some of the place he's visited or places I want to visit.
One of my favorite parts of the book was when they went up to San Fransisco. It was awesome to see them exploring and having fun. I only wish that their mother wouldn't have been so selfish and actually went with them.

4. Always Never Yours 
The second book to make my list is one that I honestly can't remember where it takes place. If I'm remembering right, it takes place in Oregon because she wants to go to a musical university there. I'm pretty sure the annual Shakespeare festival they go to is set in Oregon so I'm crossing my fingers I'm right. Lol
Anyways, this book follows a girl who every guy she dumps ends up finding his "dream girl" after they break up. Basically, she thinks she's cursed and thinks she's unlovable. I really enjoyed this book and it's easily one of my new favorite contemporaries. I can't believe I waited this long to read it.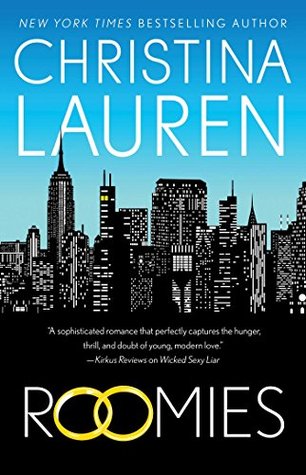 3. Roomies 
No list is mine would be complete without some romance. Christina Lauren has SO many books that it was hard to pick just one. This time, I went with Roomies because it's set in New York City. Even though many have cited it for being a bit unrealistic, I loved the setting, all the Broadway talk and the "meet-cute" the couple had because of where they lived.
This book follows a girl who has a crush on a guy at the Subway and the two get married so he can work on her uncle's Broadway production. I love the "fake marriage" trope and this is one of my favorite reviews I've ever written. I'd consider this one of my top 3 favorite CL books, too. 🙂
2. The Simple Wild
The next book on my list is another favorite romance and that's The Simple Wild by K.A. Tucker. This book is pretty well-known because of its setting and that's because it's set in Alaska. So few books are set in Alaska especially romance book. The setting in this one is just so vivid and it makes you as though you're really there with Calla in Alaska.
This book is about a romance between a girl who is visiting her estranged father and a pilot who works for him. Even though the romance is the main plot, this book is about family, reexamining how you live your life and grief. This was one of my favorite romances of 2018 so I'd highly recommend!
---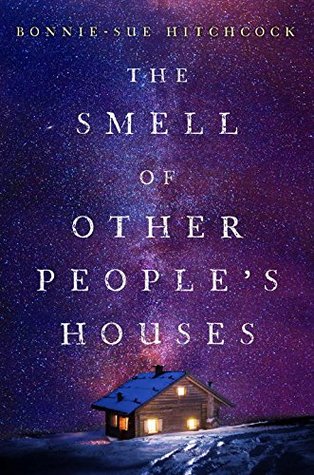 1. The Smell of Other People's Houses
Of course, this one comes as no surprise. One of my favorite books of 2017 was The Smell of Other People's Houses by Bonnie Sue-Hitchcock. This is another book that's set in Alaska and honestly, this setting is everything to me. I read this book while I was traveling in Alaska and it felt like the perfect companion.
This book follows multiple different storylines about teens living in Alaska and how they're all connected with each other. I don't want to say much more,  because this book is better if you go in blind. It's truly a love letter to Alaska and I wish more people were reading it!
---
Those are 5 books that are set in my own country. Pretty basic since I live in the US but I tried to come up with some fun ones. 🙂 
What are some books set in your country? I'd love to know in the comments!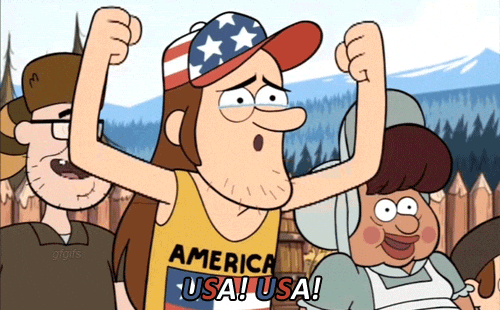 Find me on Twitter & Goodreads