Hello friends and fellow book lovers! At this moment, I'm still reeling from the Jonas Brothers reuniting and honestly, I could not be happier. That being said, I figured I'd better work on some posts so I can get some of my energy out.
Thus, I'm doing this Versatile Blogger Award. I've only been tagged in this one twice that I recall so sorry if I forgot another post 😛 Thank you so much to Sleeping Suburb for tagging me. Like she said, why not do this tag again? Lol
Rules:
If you are nominated, you've been awarded the Versatile Blogger Award
Thank the person who gave you the award
Include a link to their blog
Select 15 blogs/bloggers that you've recently discovered or follow regularly
Nominate those 15 bloggers for the Versatile Blogger Award
Finally, tell the person who nominated you 7 things about yourself
---
7 facts about me:
I've been having some really good luck with my freelance writing. I've been offered two flat-rate articles and it feels so exciting to finally be recognized. Well not recognized but have my hard work finally being noticed.
I'm a huge Jonas Brothers fan. Probably should've started with that, but I loved them since I was 15 and I'm turning 26 this year. Basically, it's obvious why I didn't have a boyfriend for most of my life. Jokes aside, I was obsessed and I can't wait for their comeback to happen already!
Speaking of things I was obsessed with, I also loved Big Time Rush. One of my best friends always tags me in posts about them and I loved it. They were one of those boybands who never got the credit they deserved, though.
Eventually, I would love to visit San Francisco and go on vacation there. I was at the San Fransisco airport but didn't leave there. I'd love to be able to explore the city and see some of the tourist places while also going to some of the cool book stores that I see some Cali booktubers go to.
Booktube is easily my favorite thing to watch on Youtube. However, I also enjoy watching the mid-size girls of Youtube, some cooking channels and I especially love cartoon analysis videos. Watching and or listening to someone analyze cartoons is one of my favorite things.
Even though it might not seem like it, I love Meek Mill. I only really got into him after he released his album Championships. I'm like the whitest person ever so I don't really rap along with him but I really enjoy listening to him.
Even though I got Chrissy Teigen's two cookbooks for Christmas, I haven't cooked anything from them. Part of the reason is that I'm lazy but the other part is because the grocery store I work at doesn't have a lot of the ingredients she uses. Lol
---
Those are 7 facts about me! I'm super lazy so I'm not going to tag anyone haha 😛
Do you like the Jonas Brothers, Big Time Rush or Meek Mill? Any or all of the above? 😉 I'd love to know!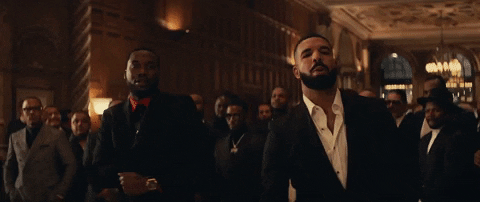 Find me on Twitter & Goodreads