Hello friends and fellow book lovers! I'm so happy to be back, doing my normal Top 5 Tuesday post. Since I'm not the biggest Harry Potter fan, I skipped last month but in March, guess who's back? It's me and I'm here!!!!!! Let's just get into it before I burst from excitement. Lol
If you're interested in participating in Top 5 Tuesday, all you have do is write up your post and pingback to one of Shanah's posts. Make sure you pingback to her posts and not just her blog so she can add you to the list.
This weeks prompt is book spines. While I'm not a bookstagramer, I'm going to try and take some fun pictures. We'll see if you guys end up liking them. Looking at my shelves, I have a handful of good options so let's get into it!
---
5. Mammoth by Jill Baguchinsky
This is one of my favorites spines to look at on my shelf. It's just so bright and colorful plus it's rare that spines are pink. I think it adds such a nice pop of color plus it has a mammoth bone in the shape of a heart. Since I'm currently reading this, I think the heart is a great choice for it. Plus I used a dog bone as a prop so I commend myself 😛
4. A Princess In Theory by Alyssa Cole
This is another book with a picture on this spine. This time, it's the picture from the cover and I just love this cover so much. No way I couldn't include this one in a post with my favorite spines. I decided to pair it up with my Tiana Funko pop since I think they have a few connections. Overall, it's a pretty plain spine but the picture makes this one for me.
3. Maurene Goo's books
I only own two of Maurene Goo's books and I love both the spines. I love the one for I Believe In A Thing Called Love because I love that floral print. It's just so pretty to look at and it immediately catches your eye. While I didn't love the book as much, this does have an amazing spine.
The other book of hers I own is The Way  You Make Me Feel. This is another one with a pink spine and one where there's a picture on the spine. I think this is a really cool one because it has the ombre effect. Maurene Goo has hands-down some of the best book spines!
2. If You Come Softly by Jacqueline Woodson
Let's pretend like the lighting in this photo isn't terrible. For some reason, this one took me the longest to get a picture of. Maybe it's because I didn't have any props for it but this was my favorite book of last year. The cover features the couple laying on the ground in a pile of leaves and the leaves continue onto the spine. I love the fall look of the spine and the more muted tones. Plus it's a great book so!
1. All of Emma Mills' books
I know everyone is shocked by this one. I love the cover of her books and also the spines since the picture continues onto the spine. I feel like I don't really need to explain myself with this one. We all know I'm #trash for Emma Mills and her book so moving on! Lol
---
Maybe not the best photos I've ever taken but those are 5 of my favorite spines. I think this was a really fun prompt and it really got me out of my comfort zone. Hopefully, we don't have to take pictures anytime soon though because I am not a professional!
Which book spines are some of your favorites? 🙂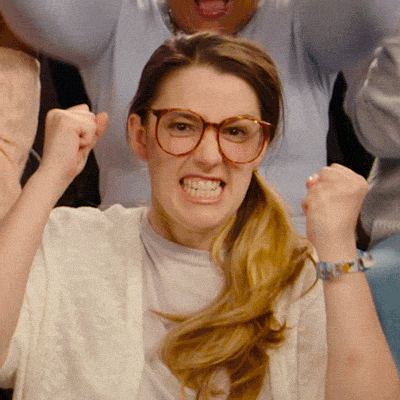 Find me on Twitter & Goodreads