Hello friends and fellow book lovers! I know the month is almost over but I wanted to make a prompt relating to Black History Month. I mean Black people deserve more than a month but let's pretend that makes up for all their mistreatment. Anyways in honor of it being Black History Month in the US, I decided to feature a prompt focusing on Black authors.
BookishlyRebecca is now the host of the "My Favorite" meme, a weekly meme posted on Wednesday. Originally started by Maureen's Books, she agreed to let me take over.
As Maureen described it, "In this meme, we share every week something we love with each other. Because let's face it. The world can be a dark place and it's to share something positive. Each week I will post a new My Favorite.. post about one subject and I'll tell you all about it. And the best part? Everyone is welcome to join. The only thing you'll have to do is sign up on my weekly post, link back to this post and visit others."
At the end of each month, I'll post the prompts for the following month so be sure to check back then!
March Prompts:
6: My Favorite…Feminist Book Character
13: My Favorite…Feminist TV Character
20: My Favorite…Bookish Female Friendship
27: My Favorite…Anticipated Feminist Book Release
---
Personally, I love diverse books and books by POC authors. However, this week's prompt is talking specifically about my favorite Black authors. Looking through my Goodreads, you'll see that I read a decent amount of books by Black authors but not nearly as much as I should have.
Some of my new favorites I discovered in 2018 were Alexa Martin, Talia Hibbert, Jasmine Guillory, Jay Coles, and Brandy Colbert. Some of these are debut authors but I plan on picking up more of their books in the future. 🙂
Some Black authors I discovered before 2018 were Angie Thomas, Renee Watson, Nic Stone, Tiffany D. Jackson, Chimamanda Ngozi Adichie, and Phoebe Robinson.
However, one Black author I consider my absolute fave is Jason Reynolds. There's just something about the way he writes and what he chooses to write about. He's one of those authors whose entire backlist I'll read and everything he writes from now on. I just really enjoy him as a writer and a person. 🙂
Those are just some of my favorite Black authors. I might also do a post about Black authors I want to read in the future, too.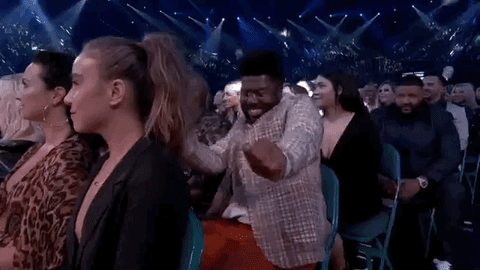 Find me on Twitter & Goodreads