Hello friends and fellow book lovers! I've been eagerly awaiting a tag to do and this one is perfect for me. It's one I've never done before and one that I've been curious about when I've seen others do it. Finally, the time has come for me to do it 😛
Thank you so much to Ellyn for tagging me! I feel like I don't even have to give Ellyn an intro but she's one of my best blogging friends and I love talking to her. We talk almost daily through Facebook messenger and I know she'll always have my back. ❤
This tag was originally created by The Perpetual Page Turner.
---
A: Author You've Read The Most Books From 
No surprise here and that's Ann M. Martin. I can say that I've easily read at least 20 or 30 of the Baby-Sitters Club books. When I was younger, I loved them and I'm hopefully going to revisit them soon.
B: Best Sequel Ever 
I know this is the 5th book in the series, but that's technically a sequel, right? Either way, this is my favorite of the Harry Potter series. Even though it's the longest, there's just something so amazing about it to me. That character death still haunts me…
C: Currently Reading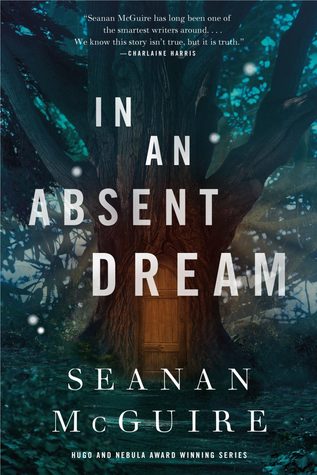 Right now, I'm currently listening to In An Absent Dream by Seanan McGuire. Similar to the rest of the world, I love the Wayward Children series and I've been excited to continue the series. I'm only on chapter 3 but so far, I'm really enjoying it.
D: Drink of Choice While Reading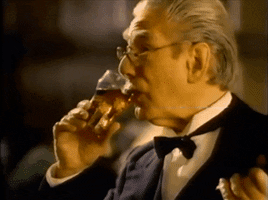 E: E-Reader or Physical Book? 
Both! I really do enjoy them both and I don't have an issue with either. Right now, I've been reading more e-books because I'm on a book buying ban. I've also been listening to more audiobooks so basically, I'm doing a little bit of everything.
F: Fictional character you would've dated in high school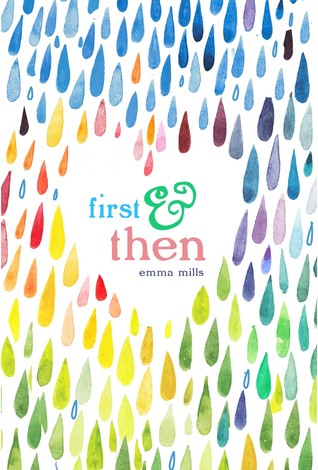 I never dated anyone in high school lol but if I did, it would be Ezra. He's the love interest in First & Then and he's just so dang sweet. He was sweet, shy and a great football player so that's everything I would've loved. Sigh, why am I such a stereotype?? Lol
G: Glad You Gave This Book A Chance 
I'm so happy I gave Summer of Salt a chance. I usually don't read fantasy/magical realism but this book was so good. It read more like a contemporary to me and I loved it. The characters were compelling, it had great familial relationships and I loved how it featured an f/f romance.
H: Hidden Gem Book 
In January, I finally read Nice Try, Jane Sinner. This is easily one of the biggest hidden gems in the YA genre. Even though it's a little bit long, it's such a unique contemporary focusing on Jane Sinner who goes on a reality show. It also follows her attending community college, the politics of reality TV and incredible anxiety/depression rep.
I: Important Moment in Your Reading Life
Discovering audiobooks! I can't begin to describe how much this impacted my reading life. It took me a while to get used to them but it makes reading so much easier. I especially love listening to them when I'm doing household chores. Listening to audiobooks is a great way to pass time.
J: Just Finished
When I'm writing this post, I just finished Next Year in Havana. I had this on hold at the library and it finally came off. I enjoyed it, but the hype kind of killed it for me. I thought it was good but not the best romance I'll read this year. Maybe I've read too much romance, but this book wasn't anything special to me.
K: Kind of Books You Won't Read 
I don't really have a kind of books I won't read. There are a lot of books or series I won't read but that's because I either don't like the author or genre. I don't really have a specific kind of book I won't read.
L: Longest Book You've Read 
No surprise there!
M: Major book hangover because of 
Every time I read one of Emma Mills' books, I get a book hangover. Maybe it's because I love them so much or that they're my favorite. Either way, reading these books always makes everything pale in comparison.
N: Number of bookcases you own 
O: One book you've read multiple times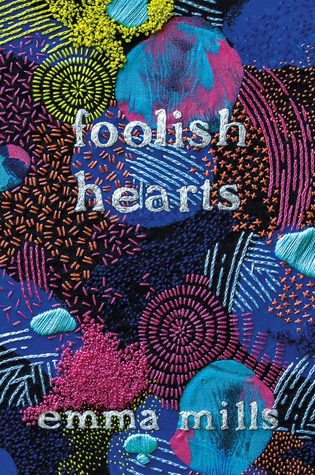 Is this an Emma Mills appreciation post?? Um yes and so is this blog. Either way, I've read Foolish Hearts twice and I loved it even more upon reread. Honestly, I thought about reading it for Contemporary-A-Thon but I decided to read her newest release.
P: Preferred place to read 
I love reading in my bedroom. I usually end up reading on my bed or on my desk chair since I like to be comfy. Even right now, I'm listening to my audiobook and writing while I sit on my bed.
Q: Quote that inspires you/gave you all the feels from a book
"People think that intimacy is about sex. But intimacy is about truth. When you realize you can tell someone your truth, when you can show yourself to them, when you stand in front of them bare and their response is 'you're safe with me'- that's intimacy"
This is a quote from The Seven Husbands of Evelyn Hugo. There's just something about how Taylor Jenkins Reid writes relationships and that quote is one of my favorites of hers. I just love her writing!
R: Reading regret 
Ugh, this book was awful. I have no clue why I read it and I still can't believe people gave it good ratings. It was such a terrible book with bland characters and no plot at all.
S: Series you've started and need to finish (all books are out)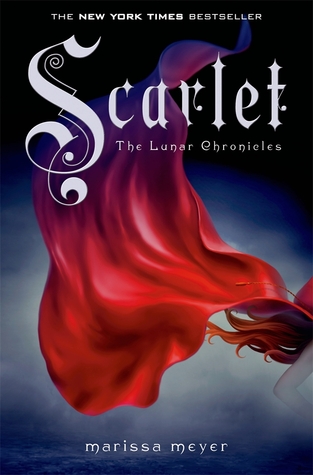 I really want to read The Lunar Chronicles and finally finish the series. I'm buddy-reading with Elly and I'm just excited to get into the second book. I enjoyed Cinder and I hope that Scarlet is every bit as good. I think Cinder's still in the book so I'm crossing my fingers.
T: Three of your all-time favorite books 
Three of my favorite books of all-time are If You Come Softly by Jacqueline Woodson, Things That Make White People Uncomfortable by Michael Bennett and Why Not Me? by Mindy Kaling.
U: Unapologetic fangirl for 
I'm #trash for Jason Reynolds. He's such a babe ❤ ❤ ❤ He's also one of my favorite writers. Sigh, I'm a huge fangirl for him and I wish I could meet him and date him or just anything. Lol
V: Very excited for this release 
I love country music and I'm so excited to read this!!!!! I've heard a few bloggers and booktubers talk about it. It just sounds so cool and it's so rare to see a YA book focused on country music. Sigh, I'm just so ready for it.
W: Worst bookish habits 
I'm stealing Ellyn's answer. I'll go days or more without reading a book. It's a bad habit but sometimes, I just don't have the time or feel like reading lol.
X: X marks the spot! Start the top left of your bookshelf and pick your 27th book
Y: Your latest book purchase 
Z: ZZZ-Snatcher Book- Last book that kept you up way too late
I stayed up to at least 1 am, reading The Radium Girls. It took me a few days, but I ended up really enjoying it and it was worth staying up for. Maybe not a favorite, but an important read nonetheless.
---
Tag! You're It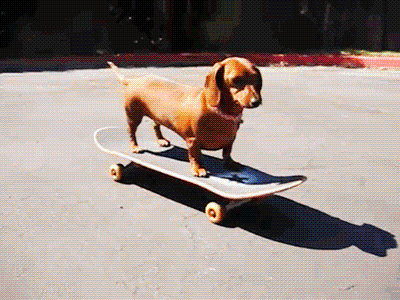 Find me on Twitter & Goodreads