Hello friends and fellow book lovers! Welcome to my first reading wrap-up of 2019 and boy am I excited. For me, the new year is always filled with such promise and hope for what it can bring. I do have a complete of things planned and I'm crossing my fingers that they work out. 🙂
However, you're not here for that. You're here to see all the books I read in January and this month has been awesome so far. I'm writing this post on the 10th and I've already gotten a good headstart on my reading so let's talk about them.
Hyperbole and a Half: Unfortunate Situations, Flawed Coping Mechanisms, Mayhem, and Other Things That Happened by Allie Brosh: Finished January 1st. I started off the year, reading this graphic essay collection by Allie Brosh. It focused on her childhood, now and her life in general. I liked the art and how funny it was but I thought it was just okay. 3/5 stars.
My Sister, The Serial Killer by Oyinkan Braithwaite: Finished January 2nd. I picked up this audiobook on Scribd because it was short. It focuses on a girl whose sister has killed 3 of their boyfriends and what happens when her sister dates a co-worker. It was a pretty dark book but still funny which I appreciated. I just wish that Korede would've gotten a happy ending. 4/5 stars. 
Dirty Uncle by Alexa Riley: Finished January 3rd. This was a smutty book that I picked up and I don't even have words. Normally, I can handle taboo subjects but no. This was just a hard no for me. 1/5 stars. 
First & Then by Emma Mills: Finished January 3rd. Changing gears, I reread First & Then by Emma Mills to get me ready for Famous In a Small Town. I loved this book more upon rereading. As I said to my mom, reading this again was like "getting a big warm hug." 5/5 stars. 
This Adventure Ends by Emma Mills: Finished January 4th. Keeping with my Emma Mills rereads, I reread This Adventure Ends. To be honest, this one wasn't my favorite when I first read it but I loved it the second time. Maybe I just to think about it more but I really loved it this time. 5/5 stars. 
Dear Emma by Katie Heaney: Finished January 5th. I've read Katie Heaney's non-fiction works and liked them but this one was a miss. It's about a girl who runs an advice column who has an internal conflict when her ex's new girlfriend who is also her co-worker writes in.
This book felt incredibly juvenile for being set in college. The MC focused too much on that one guy and acted like her life was ending. It was so annoying and looking back, I hope I didn't act like that lol. 2/5 stars. 
Goldie Vance by Hope Larson: Finished January 6th. I didn't remember if I was caught up on the Goldie Vance series so I read this on Scribd. I forgot how charming Goldie Vance and her friends are. It's super diverse too if you're looking a new graphic novel series to start. 4/5 stars. 
Nice Try, Jane Sinner by Lianne Oelke: Finished January 9th. I wrote a review of this one so you can check out my thoughts there!
The Lost Sisters by Holly Black: Finished January 10th. I'm sure everyone knows this but this is the novella set between The Cruel Prince and The Wicked King. It's told from Tarryn's perspective and she's awful so I couldn't get into this. 3/5 stars. 
The Radium Girls: The Dark Story of America's Shining Women by Kate Moore: Finished January 13th. I got this from the library after hearing an irl friend and fellow bloggers talking about it. I really enjoyed this as I had no idea about the Radium Girls and I felt a wide range of emotions. I only wish it hadn't been so long but other than that, I really enjoyed it. 4/5 stars. 
Wicked Sexy Liar by Christina Lauren: Finished January 14th. This came off hold at the library and I read it immediately. Sadly, this is my least favorite of the Wild Seasons series as I felt the characters weren't fleshed out and had no chemistry. It was a disappointing end, but I'm happy to have read the series. 2/5 stars. 
Summer of Salt by Katrina Leno: Finished January 15th. Malanie gifted me this book for Christmas and it was such a pleasant surprise. It was short but held such a powerful message about women, sexual assault and coming into your own. It was light and magical while still having a deeper message. I don't want to give away any of the plot because it took me by surprise and I can't wait to read more from Leno. 5/5 stars. 
His Life In Pictures: Muhammad Ali by William Strathmore: Finished January 17th. I got this book from my parents and it's as the title says. It's Muhammad Ali's life in pictures with a one or two-page intro before each era. I didn't rate this but it was such an enjoyable read.
Next Year In Havana by Chanel Cleeton: Finished January 22nd. This book came off hold on the library and it's about a girl who goes to Cuba to spread her grandmother's ashes. It's also a dual-narrative focusing on the now and the past which I enjoyed. I only wish this book didn't rely so heavily on tropes and that it was a bit more fast-paced. 4/5 stars. 
In An Absent Dream by Seanan McGuire: Finished January 24th. I picked this up on audio on a whim because it's a short audiobook. Surprisingly, I really enjoyed getting to hear Lundy's story and seeing how she ended up like she is. It was such a lush read and maybe my new fave out of the series. 5/5 stars. 
Influencer: Building Your Personal Brand in the Age of Social Media by Brittany Hennessey: Finished January 26th. I picked this book up on Scribd after hearing a Youtuber I follow talk about it. Sadly, it wasn't for me as it was geared more towards people looking to become influencers and or bloggers in the fashion, beauty and lifestyle world. Most of the info felt kind of obvious to me but I did learn a few tricks. 2/5 stars.
---
I was going to try and squeeze in another book but I didn't want to force myself to read so those are the 16 books I read in January! This month was alright in terms of reading but I can't wait for February. 😀
What was your favorite read from January?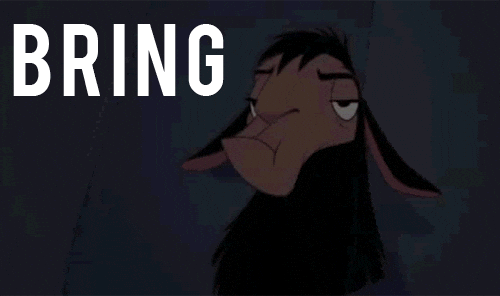 Find me on Twitter & Goodreads