Hello friends and fellow book lovers! This topic is a little bit tricky for me because it seems like it's geared more towards fantasy/sci-fi readers. Either way, I'm going to give it my best and see what badass females I can come up with 😛
If you're interested in participating in Top 5 Tuesday, all you have do is write up your post and pingback to one of Shanah's posts. Make sure you pingback to her posts and not just her blog so she can add you to the list.
5. Daphne in Scooby Apocalypse
I've only read the first 2 volumes of Scooby Apocalypse and I know it's not for everyone but I really enjoy it. One of the favorite things is how much they've updated the Scooby gang. Personally, my favorite update has been to Daphne who isn't the damsel in distress but instead is super badass.
She's always ready to kick ass, kill someone and most importantly, protect Fred. It's such a nice change of pace for her character. I personally really enjoy the change and I can't wait to see what happens next with her.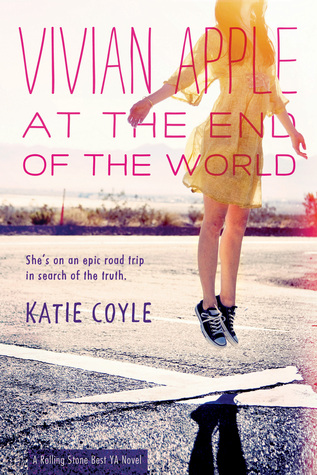 4. Vivian Apple in Vivian Apple At the End of the World
This is easily one of the most underrated ladies on my list. For some reason, not a lot of people have read Vivian Apple at the End of the World. I don't understand because Vivian Apple is a truly badass heroine. Her entire mission is to take down this church that's taken over the world but especially her parents.
Throughout the novel, we watch her go from a bratty teenager into a capable and badass woman. Everything she deals with would be enough to break a person but it doesn't break her spirits. If anything, it motivates her even more.
3. Korede in My Sister, the Serial Killer
This is a book that wasn't on my radar at all until I saw it on Scribd. I listened to it in one day and I really enjoyed it. I especially loved the character of Korede as she's somewhat of a bit player in her own life. This book isn't even really focused on her but rather on her sister Ayoola.
However, she'll do anything to protect her sister. She's such a fierce person but is also still sensible. She can hide a body and then go to work the next day?? I don't think I can even describe how much I loved her character and her role in this story.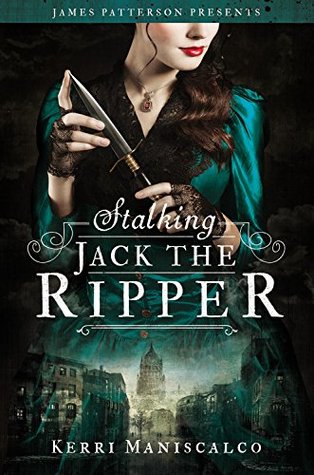 2. Audrey Rose in the Stalking Jack the Ripper series
For some reason, I didn't think about Audrey Rose until now. However, there's no way I couldn't include her in a list of badass ladies. I'll try not to feature any spoilers from the Stalking Jack the Ripper series because I want everyone to read it. Either way, there's just something about the way Kerri Maniscalco writes her.
Audrey Rose seemingly has no fears as she'll go after killers, dissect dead bodies and solve mysteries. She's such a compelling protagonist and she's grown so much in the first 3 books. She's intelligent, clever and doesn't care if she ends up in danger for the sake of solving a case. I just hope book 4 keeps that same magic and doesn't make the mistakes of book 3.
1. Evelyn Hugo in The Seven Husbands of Evelyn Hugo
The last badass lady on my list is no surprise. I'm sure a lot of people will have Evelyn Hugo on their list and I don't blame them. This book dominated 2018 and it's all because of Evelyn Hugo. She's badass because she lived with a secret for years and only told the world about it after she was gone.
It was so incredible to watch her go from an insecure young lady to a confident and secure woman. Watching how her marriages dissolved and seeing her fall in love was thrilling. I read this book in an entire day and it packed such an emotional punch. Even if you don't like contemporaries, Evelyn Hugo is a badass lady you don't want to miss out on.
---
Maybe I read more badass ladies than I thought! This list wasn't too hard to come up with so maybe I just needed some time to think. 😛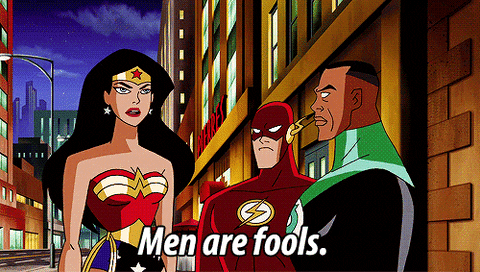 Find me on Twitter & Goodreads