Hello friends and fellow book lovers! I've been so excited to finally do this post as there have been so many non-bookish faves for me. Surprisingly, winter has been a great season for me as far as non-bookish things go. I did read a decent amount of books, too but now is not the time so let's get into it 😛
Movies
Creed II
Are you guys sick of me talking about this movie?? Lol well, I'm not because I just loved this movie so much. I was a fan of the first movie and I was so excited for the sequel. I ended up enjoying it just a little more than the first one.
It added entirely new lore to the Creed and Rocky franchise. Watching Adonis' character growth, how impacted his relationship and the fight scenes were amazing. This movie was so fantastic and it's easily one of my favorite movies of 2018, if not all time.
Dumplin' 
Another movie I loved this winter was Dumplin'. Personally, I've been watching a lot of Netflix lately and I was a little apprehensive of this one. I didn't like the book but I'm happy to say that I loved the movie. I loved the cast, the changes they made and especially all the nods to Dolly Parton. I can't wait to see what Netflix does next. 🙂
Us
My last favorite is actually a trailer. On Christmas, Jordan Peele released the trailer for his new horror movie, Us. I really loved Get Out so I'm excited to see what Peele does next. The premise is incredibly unique and I know Peele will set it up one way and then rip the rug out from under us. Plus the cast is just perfect so yes I can't wait!
TV
She-Ra and the Princesses of Power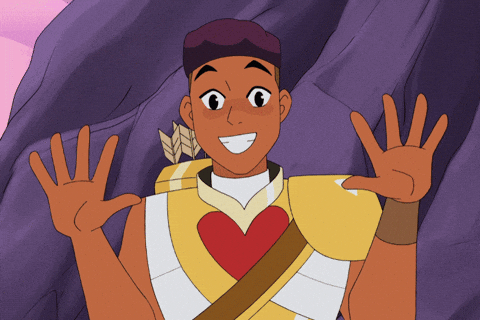 Keeping with my Netflix theme, I marathoned She-Ra and the Princesses of Power. I didn't watch the original series, but this reboot was everything. It was action-packed but didn't give up any of that for character development. I especially loved its focus on friendship and it really inspired me when it came to writing. I can't wait to see what happens in season 2. 🙂
Big Mouth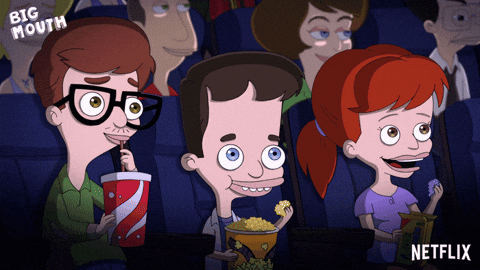 Going to the entire opposite side of the spectrum, I watched Big Mouth. It took me a week or so but I finished both seasons. If you don't know, this show follows a group of friends who are going through puberty. It deals with a lot of relatable topics but makes them funny. It's super funny but also timely as it focused on issues like slut-shaming, sexual education, and depression.
Golden Girls
I took a little break from watching Golden Girls but now I'm back into it. I just started season 5 so I have the rest of it and two more seasons. I'm excited to see what the show tackles next but also nervous. At times, it's really dated and I hope it improves with that instead of getting worse.
Bob's Burgers holiday episodes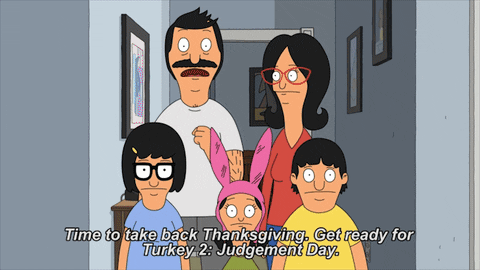 Because of the holidays, I decided to start a new tradition. I watched the holiday episodes of Bob's Burgers and it actually put me in the holiday spirit. I watched a handful of the Thanksgiving and Christmas episodes. I consider those some of their best episodes so I'd highly recommend it for next year if you need some holiday spirit. 😉
Music
Ariana Grande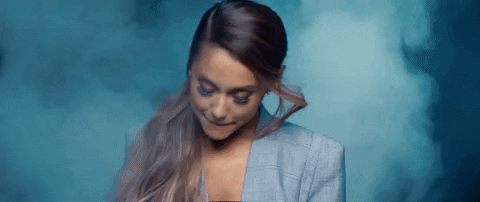 I can't even begin to express how much I love Ariana Grande. I've been listening to her sweetener album since I bought it and since then, I've downloaded the rest of them. I've also really been loving thank u next and imagine. I honestly can't describe how happy her music makes me. I'm also planning on going to her concert in June so I'm crossing my fingers for that. 🙂
Kacey Musgraves
Another artist I really loved this winter was Kacey Musgraves. I borrowed Golden Hour on hoopla and eventually, bought it on iTunes. Golden Hour is filled with so many goods songs and I'm sad that I slept on it for so long. Even if you don't like country music, you need to give Kacey Musgraves a chance. She has such crossover appeal that you won't even notice it's country 😉
Jimmie Allen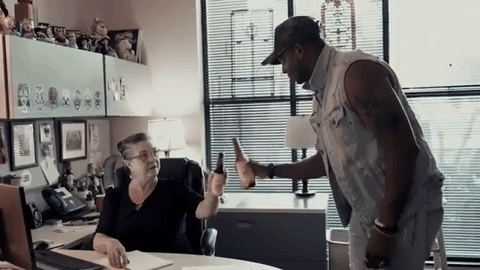 Keeping with the country theme, I really loved Jimmie Allen this winter. It's so rare to find POC in country music and a Black man at that. Allen adds something entirely new to the genre and doesn't just stick to the same "bro-country" template. His debut album, Mercury Lane has a lot of great songs but two of my faves are "To Be Single" and "Best Shot."
Here a few other songs I really loved!
"Beautiful Crazy" and "I Know She's Ain't Ready" by Luke Combs
"Dumb Blonde" by Dolly Parton ft Miranda Lambert
"Got My Name Changed Back" by Pistol Annies
"Dance Like We're Making Love" by Ciara
Misc Faves
New robe and slippers
For Christmas, I did a gift exchange with my cousins. For one of my ideas, I put down slippers and my secret Santa actually got me two pairs. Now, I have a pair that I wear in my room and another I wear around the house. A week or so after Christmas, I also found a new robe as mine's old and pretty worn so I've been loving using them both.
New planner and calendar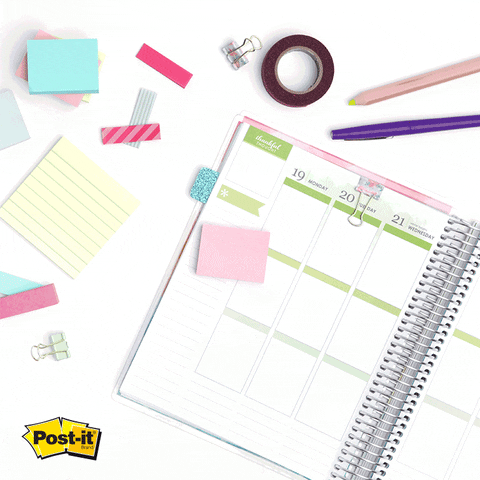 Right before the year began, I got a new planner from Barnes & Noble. It's not nearly as high maintenance as the one I bought last year. Hopefully, that will cause me to use it more plus I found little to-do checklists and weekly agendas so I'll be able to have better time management.
In keeping with the same theme, I got a new calendar for 2019. Usually, I get one for Christmas but Santa forgot 😛 Luckily, my dad and I went to the mall and found me a Bob's Burgers one. I also found a small one with dachshund puppies on it. 🙂
Fantasy football surprise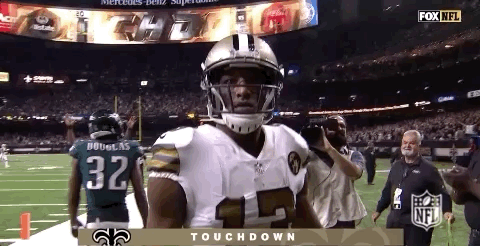 For Christmas, a friend in my fantasy football league told me she got me a gift. I had no clue what to expect. However, when I opened it, it was a signed jersey of Michael Thomas. I was so shocked and happy, I still can't believe she did that. It means a lot to me especially since I've been covering the team for almost 2 years. I'm just so excited to display and I'm so thankful ❤
New dresser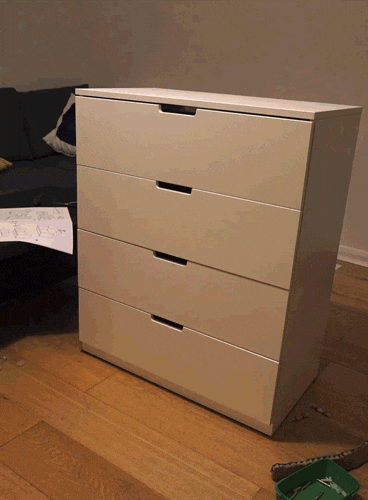 For Christmas, the big gift I asked for was a dresser. Thankfully, Santa brought it to me and I can't tell you how much I love it. It's so much easier than having all those stupid plastic dressers. Everything is so much more organized and I feel like I have a lot more room. 🙂
---
Those are my non-bookish favorites for winter. Winter was a pretty good season for me if you couldn't tell. I loved a lot of things and I might even be missing some. Either way, I had a great Thanksgiving and Christmas. I had to work both New Year's Eve and New Year's Day which isn't fun but oh well. Money is money 😛
What about you? What were some of your non-bookish favorites during this winter?