Hello friends and fellow movie lovers! This week for "My Favorite," we're talking about our favorite movie we watched in 2018. Personally, I'm not a huge movie watcher. I'd rather watch 10 episodes of a TV show than watch a movie. It just takes me a little longer to get invested, I guess lol.
However, there were a few movies I really liked and one I loved so so much. Before that, let's get into what "My Favorite" is and how you can participate.
BookishlyRebecca is now the host of the "My Favorite" meme, a weekly meme posted on Wednesday. Originally started by Maureen's Books, she agreed to let me take over.
As Maureen described it, "In this meme, we share every week something we love with each other. Because let's face it. The world can be a dark place and it's to share something positive. Each week I will post a new My Favorite.. post about one subject and I'll tell you all about it. And the best part? Everyone is welcome to join. The only thing you'll have to do is sign up on my weekly post, link back to this post and visit others."
At the end of each month, I'll post the prompts for the following month so be sure to check back then!
---
2018 was a big year for movies. Personally, I saw some really great ones including Black Panther, Incredibles 2 and To All The Boys I've Loved Before. As someone who rarely goes to the movies, I was there a decent amount in 2018. However, there was one movie that stood above the rest.
I can't even put into words how much I loved Creed 2. Usually, sequels don't hold a candle to its predecessor. However, Creed 2 did and it did so much more. It paid homage to the Rocky franchise while still being original. This movie was full of emotional depth, incredible fight scenes, and major character development. I still can't believe this was a sequel.
Even if you're not a fan of boxing movies, you have to watch this. It has such crossover appeal. It also cemented my love for Michael B. Jordan even more. Even looking past that, it was just an incredible movie and I'm so happy I was able to see it. ❤
---
What was your favorite movie you watched in 2018? Are you a fan of Michael B. Jordan? 😛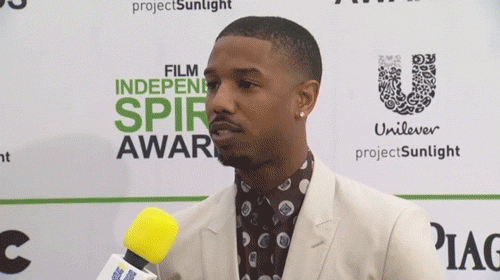 Find me on Twitter & Goodreads