Hello friends and fellow book lovers! I feel like I say this every week but Shanah really gets me with this topic. On the TV & Movie site, I write for, I've had this idea many times but haven't acted on it. I think that's the struggle when you're not writing predominantly about one topic versus the other.
Anyways, enough about my writing struggles lol. If you're interested in participating in Top 5 Tuesday, all you have do is write up your post and pingback to one of Shanah's posts. Make sure you pingback to her posts and not just her blog so she can add you to the list.
*I'll only be including adult books because I'm going to write an article about YA books and I don't want to repeat answers so let's go!
5. This Adventure Ends
Alright, I lied. I'm including one YA book on my list and that's This Adventure Ends. As everyone should know by now, Emma Mills is my favorite author. As I described it to my mom, her books feel like a warm hug and that's exactly why they would be perfect for a movie adaptation.
This book is about friendship, family, fandom and finding yourself. At its heart, it's about friendship and it's rare to see a film without any romance. There is a little bit of romance but it doesn't happen until the end. Personally, I think This Adventure Ends would be a great fit on Netflix.
4. The Female Persuasion
I read this book in 2018 and rated it 3 stars. It was an alright book but the entire time I was reading, I was picturing it as a movie. There's just something so cinematic about how it's written and how the events play out throughout the novel.
This book is basically about two women who are connected by feminism. It follows their separate journeys, one an aging activist while the other is just starting her life. It's definitely written from a white feminist lens but I think it could be reworked. I think this would be a great one to release in theaters and I'd love to see Jane Fonda play Faith.
3. Maybe In Another Life
This is arguably one of my least favorite Taylor Jenkins Reid books. However, the premise is so interesting that it would be great for film. If you don't know, this book follows two separate timelines for Hannah based on the choices she makes in a single night.
Personally, I think Maybe In Another Life would be a great mini-series on Hulu. There's so much they could do with the concept. I know Taylor Jenkins Reid's newest novel is being adapted so there's hope that this one will, too.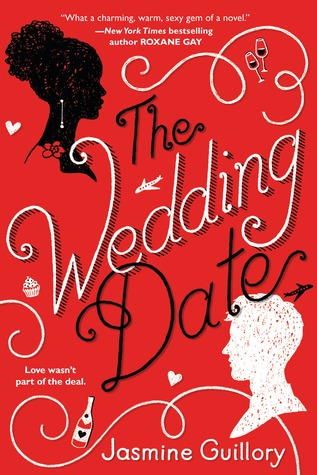 2. The Wedding Date
This is another book I didn't particularly enjoy. It's an interracial romance between a black woman and a white man. That's such a rarity to see in the media so I do applaud this book for that. However, I couldn't deal with characters who were 30 or almost 30 acting like teenagers. It also heavily relied on the lack of communication trope so I wasn't a fan.
I do think if changes were made, The Wedding Date would be a great movie. I'd imagine that it would end up on Lifetime or maybe even Netflix. I think it has a lot of potential and since it focuses on a partly long-distance relationship, there's a realm of possibilities for it.
1. My Sister, the Serial Killer
The last book on my list is my only 2019 read. I decided to pick this up on a whim because it's a pretty short audiobook. It's a book about a girl whose sister ends up killing her boyfriends for one reason or another. It's at times horrific but also funny if that makes any sense?
I think this would be a perfect film for either Netflix or Hulu. It has an undeniable charm while being darkly funny. This book really resonated with me when I read it and I think it would work incredibly well as a movie or mini-series.
---
What are some books you'd like to see as movies? Personally, I almost featured some books I haven't read because the concept sounded so cool but I decided against it.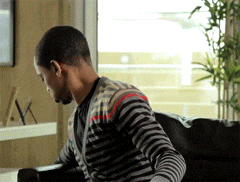 Find me on Twitter & Goodreads