Hello friends and fellow book lovers! Welcome to the first "My Favorite.." post of 2019 and I couldn't be happier. I'm excited to see if this meme will grow and hopefully, get a few more participants. Even if I don't, I'm just excited to be a part of it so let's get into this week's prompt.
BookishlyRebecca is now the host of the "My Favorite" meme, a weekly meme posted on Wednesday. Originally started by Maureen's Books, she agreed to let me take over.
As Maureen described it, "In this meme, we share every week something we love with each other. Because let's face it. The world can be a dark place and it's to share something positive. Each week I will post a new My Favorite.. post about one subject and I'll tell you all about it. And the best part? Everyone is welcome to join. The only thing you'll have to do is sign up on my weekly post, link back to this post and visit others."
At the end of each month, I'll post the prompts for the following month so be sure to check back then!
---
This week's prompt is your favorite New Year's resolution. Some people make multi while others don't even bother and others only make one. Either way, this week's prompt is a tough one for me because I have a lot of things I want to do but my New Year's resolution doesn't have anything to do with going anywhere.
Instead, my favorite New Year's resolution is to take a step back and allow myself to breathe. 2018 was full of stress whether it be at work, my writing, my family, my relationship or the holidays. Everything was giving me a headache or making me tired but I'm sick of that.
This isn't going to be easy but I'm going to give it a shot. It's hard to try and change your mindset but it can be done. It might only be a subtle change or two but that's better than nothing. Maybe I'll just focus on more of the positives or make sure everything teaches me a lesson instead of stressing or getting upset. Either way, I'm going to try my best in 2019. 🙂
What's your favorite New Year's resolution for 2019?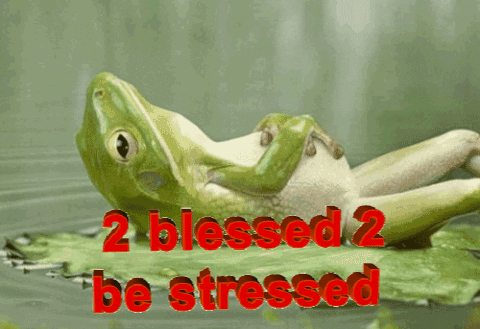 Find me on Twitter & Goodreads