Hello friends and fellow book lovers! Merry Christmas Eve Eve. I don't watch Friends but I know people always mention that so I'm saying it, too. When this gets posted, I'll be at work but I think I only work until 2:30 so yay! Either way, I'm not here to talk about work…I'm here to answer some questions. 🙂
I was tagged for this twice. First, I was tagged by Jennifer from Sleeping Suburb. She has some of the prettiest graphics for her post so please check out her blog and her graphics while you're there. I was also tagged by Siobhan from Siobhan's Novelties who has an incredible blog plus she's always leaving a nice comment on my and fellow blogger's posts. Thank you so much, Jennifer and Siobhan, for tagging me! ❤
---
*This post is gonna be super long so here we go!
Jennifer's Questions:
1. Paperback copies or hardcovers?
I know most people prefer hardcovers but I like paperbacks. I think they're a lot easier to travel with, cheaper and I've always loved paperbacks even as a kid. There's just something about a paperback that brings me back.
2. You're transported into the setting of the most recent book you read. Where are you now?
This book has multiple settings, but it ends in San Diego so I'm going with that.  Yasss queen please sign me up and let James Harden fall in love with me ❤ ❤ ❤
3. What is the most beautiful book cover you've ever seen?
I never talk about this cover but it's just so beautiful??? There's just something about the floral pattern and the guy on the front that makes me weak.
4. What is your most recent read?
When I'm writing this, my most recent read is Long Shot by Kennedy Ryan. I just mentioned it in my 2nd question so there's not much to say! Lol
5. If your three favorite characters were to have a conversation with each other, how would it go? Would they bond with each other, or try to kill each other off?
Let me try and narrow down my 3 favorite characters. I'm going with Hazel from Josh and Hazel's Guide to Not Dating, Claudia from The Baby-Sitters Club series and Carmen from the Sisterhood of the Traveling Pants series. Honestly, I think the three of them would get along great and hopefully, become friends!
6. What is something unexpected of you that no one knows about?
On my blog, I rarely talk about eating or my eating habits. One thing I've ever really mentioned is that I don't really eat vegetables. I hate the taste of them and I don't eat them on anything. I had to make a veggie platter for work and had no clue how to even cut them. Lol
7. If you had one superpower, what would it be?
I used to go with flight but now I'm going with super speed. I could go visit my boyfriend for as long as I wanted and be back home in a second. It would be amazing!
8. Who is your book boyfriend/girlfriend?
Usually, I'd go with Grip from Kennedy Ryan's Grip series. This time, I'm going with Elliot from Love and Other Words. He's such a sweet and caring man??? He was so patient and kind especially when they were growing up. I just loved seeing the two of them interact and how their relationship progressed.
9. If you were only able to eat one food for the rest of the year, what would you choose?
10. Quick! You're locked in a prison; who would you room with?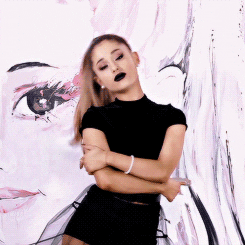 Ariana Grande because hello! She's a queen and also you know she'd come up with a great plan to either break us out or get us out of jail even if we were guilty. Plus I love her soooo 🙂
11. What movie would you love to star as an extra in?

Wonder Woman! This was my favorite movie last year and I'd love to even be featured in the smallest scene.
---
Siobhan's Questions:
1. What books are your most anticipated 2019 reads?
Obviously, my #1 anticipated release is Famous In A Small Town by Emma Mills. I'm also looking forward to reading You'd Be Mine by Erin Hahn, The Bride Test by Helen Hoang and Fumbled by Alexa Martin. I have many more but that's just a few. 🙂
2. If you could get advice from one fictional character, who would it be?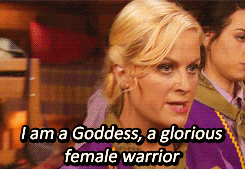 Leslie Knope from Parks and Rec! Leslie is one of my favorite characters on TV and she gives the best advice. She's incredibly hard-working, positive and loves to help people. I think she'd give the best advice on whatever I was dealing with.
3. Which was the last book that destroyed you?
4. What's your favorite series to binge-read? What book (or books) do you hope to get for the holidays?
I don't really have a series I like to binge-read. However, I'm doing a reread of To All The Boys I've Loved Before so maybe Lysette and I will do that every year. As for the books I'm hoping for, I have Christina Lauren's new book, both of Chrissy Teigen's cookbooks, Nice Try, Jane Sinner, and Mammoth.
5. Which two fictional characters would you love to see as platonic friends?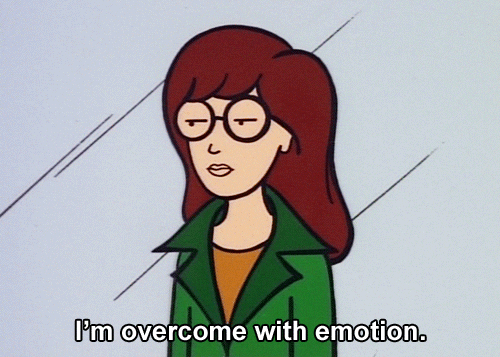 I have to give a shout-out to Ally for this one! My answer has to be Daria and Tina Belcher. I'd just love to see these two becoming friends, doing things together and just generally being awkward teenagers.
6. What was the last book that put in or took you out of a book slump?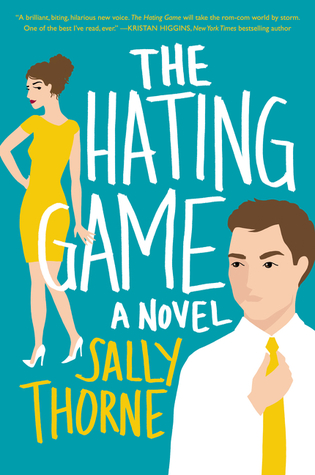 I was in a slight reading slump when I was sick as I didn't pick anything up. Thankfully, I decided to read The Hating Game during the week of Thanksgiving and it was an amazing choice! I couldn't put it down and it felt like such a breath of fresh air after not being able to focus on reading.
7. If you could read any 2019 title right now, what would it be?
8. Which author would you love to chat with?
I'm going with Ann M. Martin. She wrote The Baby-Sitters Club series and I'd love to just sit and talk with her. Whether it be about the series, her writing process or just her as a person, I'd love to learn more. She's just such an intriguing person to me.
9. If you could travel in a fictional world, which one would you pick (it doesn't have to be in literature!)?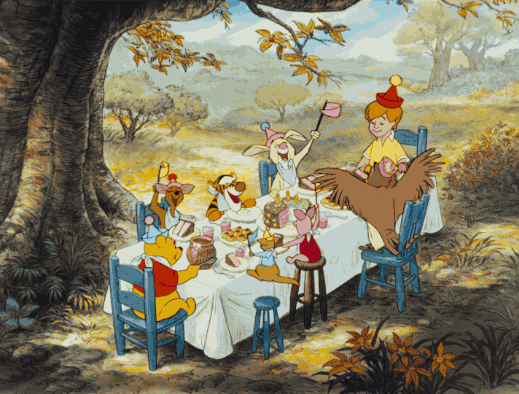 No way I couldn't pick The Hundred Acre Woods! Getting to spend my days with Winnie the Pooh and his friends would be so relaxing. It would be all about having fun and I rarely get to have fun because of work.
10. What is the latest TV show/movie do you love?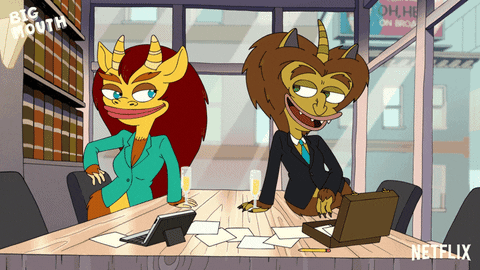 The latest show I've been loving is Big Mouth on Netflix. Granted, this show isn't for everyone as it's animated and it focuses on puberty. I think it's hilarious, has a great voice cast and showcases some rare moments that we don't usually see in media. I've also really been loving She-Ra and the Princesses of Power, too!
11. If you could save one fictional character from a death, which one would you choose?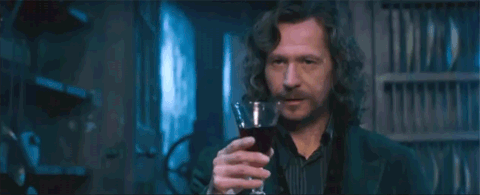 ---
Since I did two posts, I'm not tagging anyone! If you want to answer any of these questions, consider yourself tagged! ❤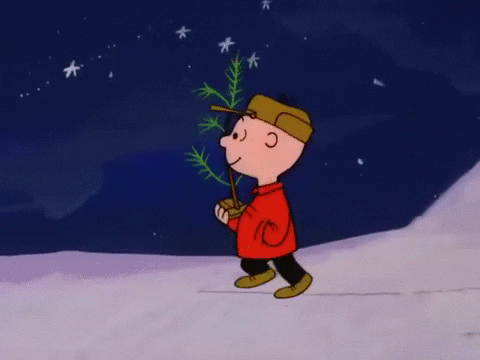 Find me on Twitter & Goodreads