Hello friends and fellow book lovers! With the end of the year rapidly approaching, it's time to talk about my favorite reads of 2018. In addition to talking about my favorite 2018 reads, I decided to also feature a book tag. Mostly because I want to do this tag and I'm not sure how much I'm going to talk about my favorite books.
First, let's start off with the tag. I was tagged by Ellyn! If you don't know, Ellyn is one of my best blogging friends and one of my favorite people. I always love talking to her and she has such unique ideas. I'm sure you probably already know her but if you don't, check her out ❤
I was also tagged by LaRonda. LaRonda is another one of my blogging friends and I always look forward to her posts. She's always funny but brutally honest when it comes to her reviews. Once again, you probably know her too but if you don't, check her out! ❤
---
Out of My Comfort Zone Book Tag
The only rule for this tag is that you have to pick one genre you frequently read and can't feature it in any of your answers. For me, I'm going with romance and I'm counting adult, new adult and YA romance so let's get into it.
1. A book that is an exception when it comes to genres or elements you don't typically like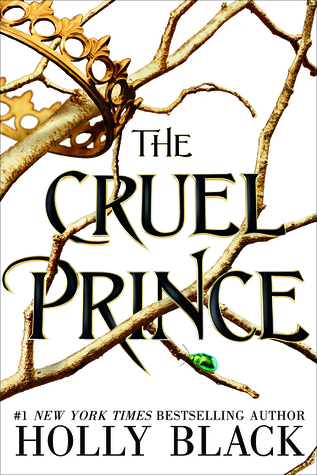 I've talked time and time again about how I'm not a big fantasy reader. I can probably count on one hand how many fantasy books I've read this year. That being said, I enjoyed The Cruel Prince a lot. Even though it had a slow start, I ended up really liking it and LOVING the relationship.
The romance wasn't the main aspect of the book, though. It was more about power and the relationship it plays in the fae world. Honestly, I never thought I'd like this book because of the hype but I enjoyed it.
2. A book you enjoyed from a genre you previously held some stigma against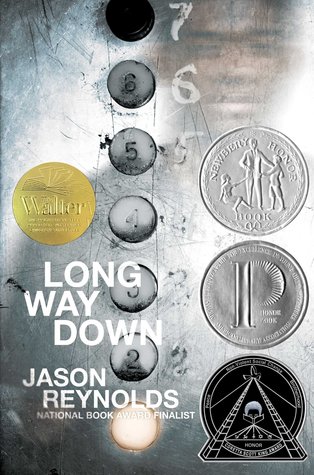 I'm not a big fan of poetry or books told in verse. However, I really enjoyed Long Way Down by Jason Reynolds. It's a book told entirely in verse and over the span of an elevator ride. This book was so powerful and did so much with such a small amount of words.
This was also my first foray into audiobooks and I've never looked back. Plus it's narrated by Jason Reynolds too so that helps.
3. A book you didn't know was out of your comfort zone until you started reading it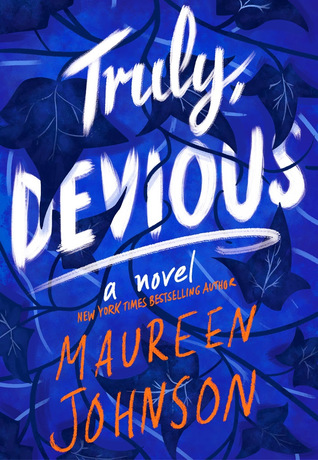 I didn't hear anyone talking about this book when I was offered an ARC. I jumped at the chance because it's an ARC, duh! Anyways, I didn't realize this was going to be a true crime/mystery book so I was shocked when I started reading. Regardless, I still ended up loving it and I plan on hopefully trying out more true crime books.
4. Pick a friend who motivates you to pick up books you might not normally be interested in—is there a book they convinced you to give a try?
At first, I struggled with this question but then the answer hit me and that's Kristin from Kristin Kraves Books. Kristin read such a wide range of books and always has the best recommendations. Honestly, I've come across so many books on her blog that I'd never even think about reading.
5. A book that is out of your comfort zone, but you would like to read
This answer is less of a single book and more of a series. My boyfriend loves A Song of Ice and Fire and I've only watched a few seasons of the TV show. Eventually, I'd like to read the books and be able to talk about them with him or at least, read it so I'm not the only person in the world who hasn't. Lol
6. A book or genre so outside of your comfort zone that you'll probably never give it a chance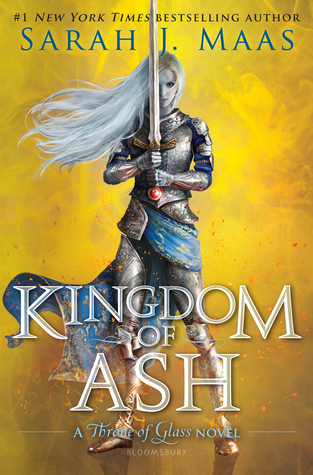 Once again, I'm going with another series for my answer. I don't even plan on reading the Throne of Glass series by Sarah J Maas. I don't have anything against SJM but I can't see myself getting into this series. I mean it took almost my whole life for me to read Harry Potter so it's clear I'm not a fantasy series lover lol.
---
My Top 5 Reads of 2018
With the tag done, let's get into some books that are in my comfort zone and my top 5 reads of 2018!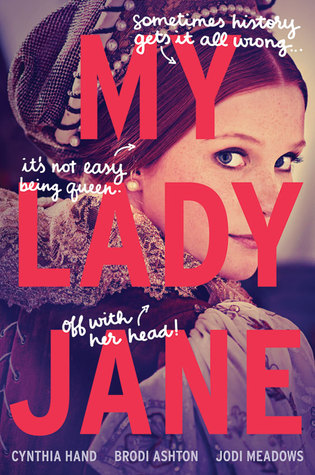 5. My Lady Jane by the Lady Janies
Funny how this one made my list because I made a tag based around it with Ellyn. I read My Lady Jane back in February and haven't been able to stop thinking about it. It was such a unique retelling and brought new life to what would be a pretty tragic tale.
I loved the characters, the setting, the magical elements, and the plot. My Lady Jane was also incredibly funny which I wasn't anticipating. Honestly, this book was such a delight and it flew by despite being over 500 pages.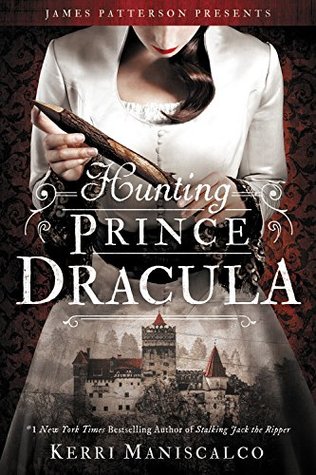 4. Hunting Prince Dracula by Kerri Maniscalco
It's hard to believe I read the Stalking Jack the Ripper series this year. Between the three books, my favorite was Hunting Prince Dracula. Even though it was the second book, I think it was even better than the first. It had better world-building, gave us more backstory on the characters, built upon Cressworth's relationship and introduced a compelling villain.
In addition, the ending was just amazing. I also tabbed this book up like crazy and as much as I can't wait for book 4, it has some stiff competition with Hunting Prince Dracula.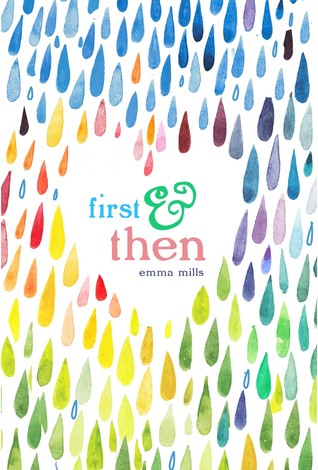 3. First & Then by Emma Mills
As everyone knows by now, Emma Mills is my favorite author. I had a difficult time, choosing which book of hers to pick. I love them all so much and I honestly wanted to feature all three but that's not fair. Instead, I went with the first book of hers I read and it's still one of my favorites, First & Then.
This book had everything for me. It featured a girl wanting to be a journalist, an adorable sibling relationship, hate-to-love romance, football, and Jane Austen. I loved the characters, the romance, the family dynamic, and the cover. I just love everything about this book and I need to reread it!
2. Things That Make White People Uncomfortable by Michael Bennett
As soon as I heard about this book, I knew I had to buy it. This book was everything I didn't know I needed. This book is written by current NFL player, Michael Bennett in which he breaks down things that make white people uncomfortable. As a book, it's part memoir and part manifesto.
It does talk a lot about sports which I loved but I think it's accessible to those who don't like sports. It's unlike any other memoir I've read before and I hope more athletes follow his lead. Honestly, this book opened my eyes to so many things and I feel like it truly changed me as a person.
1. If You Come Softly by Jacqueline Woodson
I actually read this book for a round of the Contemporary-A-Thon and I used it as my diverse pick. This book follows a black guy and a white girl who are in an interracial relationship and their struggles. This book completely blew me away because it was so small but packed such a huge punch.
This book was actually published 20 years ago, but it still rings true today. This book had me smiling, laughing and eventually, crying. It was an emotional rollercoaster and I don't think I've recovered yet. It's a beautiful love story written brilliantly by Woodson and I wish I could throw this book in everyone's hands.
And those are my top 5 reads of 2018! It's hard to believe that 2018 is over and soon, we'll be making reading plans for 2019. Honestly, I feel like I forgot so many books but with 100+ books read this year, that's to be expected. Lol 
Find me on Twitter & Goodreads