Hello friends and fellow book lovers! I hope you're having a nice holiday season regardless of what you're celebrating. Personally, I'm celebrating Christmas and it's officially a week away. I honestly can't believe it, it doesn't feel like the year is almost over.
Originally, I didn't plan on there being a Top 5 Tuesday this week but Shanah surprised me and I already had this post done. Basically, I just had to tweak everything and weirdly, I asked for 5 books for Christmas.
If you're interested in participating in Top 5 Tuesday, all you have do is write up your post and pingback to one of Shanah's posts. Make sure you pingback to her posts and not just her blog so she can add you to the list.
1. Nice Try, Jane Sinner by Lianne Oelke
At first, this book wasn't on my radar. I saw it in the store a few times but never picked it up and then I heard some booktubers talking about it. Then it really started to interest me as I think it follows a girl on a reality show and she's either in high school or just starting college.
Regardless, this book has a pretty cover and I've been thinking about reading it for months. There's no way I couldn't include it on my list.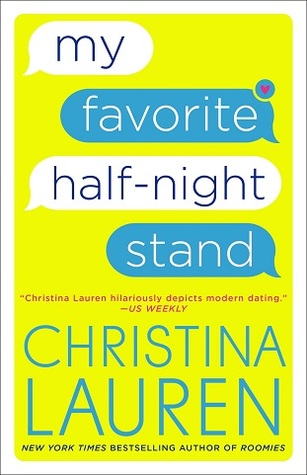 2. My Favorite Half-Night Stand by Christina Lauren
As I've previously mentioned, I'm #trash for Christina Lauren. There's been a little bit of hype around this book and I liked their other 2018 release. So I figured why not take chance and add it to my Christmas list?
I know this book focuses on internet dating and catfishing which is such an underutilized topic in romance. I can't wait to see Christina Lauren's take on it and hopefully, see it under the tree.
3. Mammoth by Jill Baguchinsky
This is the second and last YA book making my list. Once again, this is another one that had a lot of hype surrounding it. I know it focuses on a girl who is plus-size, a blogger and a paleontologist which just sign me the heck up for that! There have been a few negative reviews so I'm anxious to see if I like it. Plus it's one of the few books I wanted that came out later in the year.
4 and 5: Both of Chrissy Teigen's cookbooks
I'm going, to be honest here: I'm not a cook. My cooking level is pretty basic and I know how to make pretty basic dishes. That being said, I've watched a lot of videos where either Chrissy's food was featured or she was cooking. Each time, it always looks so good.
I figured why not add it to my list? Even if I don't get it, I'll probably end up eventually buying them anyways. I'm just anxious to see if I end up liking any of the recipes. I'm a super picky eater so we'll see.
---
Those were all the books I added to my Christmas list. What books are you asking for Christmas? Any books you plan on buying for yourself as a gift? 😀
In honor of the Christmas season, I'm also going to include my Amazon wishlist if anyone would like to grab me something. No pressure but I know there are some bloggers that I'd love to send a gift 😉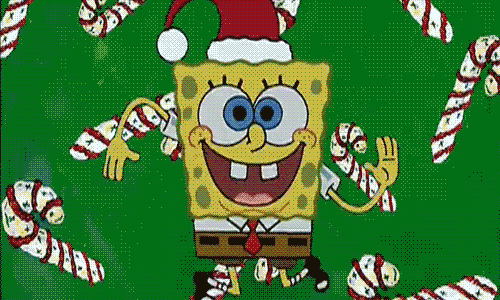 Can't wait to get back to Top 5 Tuesday in 2019! ❤
Find me on Twitter & Goodreads